The Loop
Golf World Monday: Rory's noticeable no-show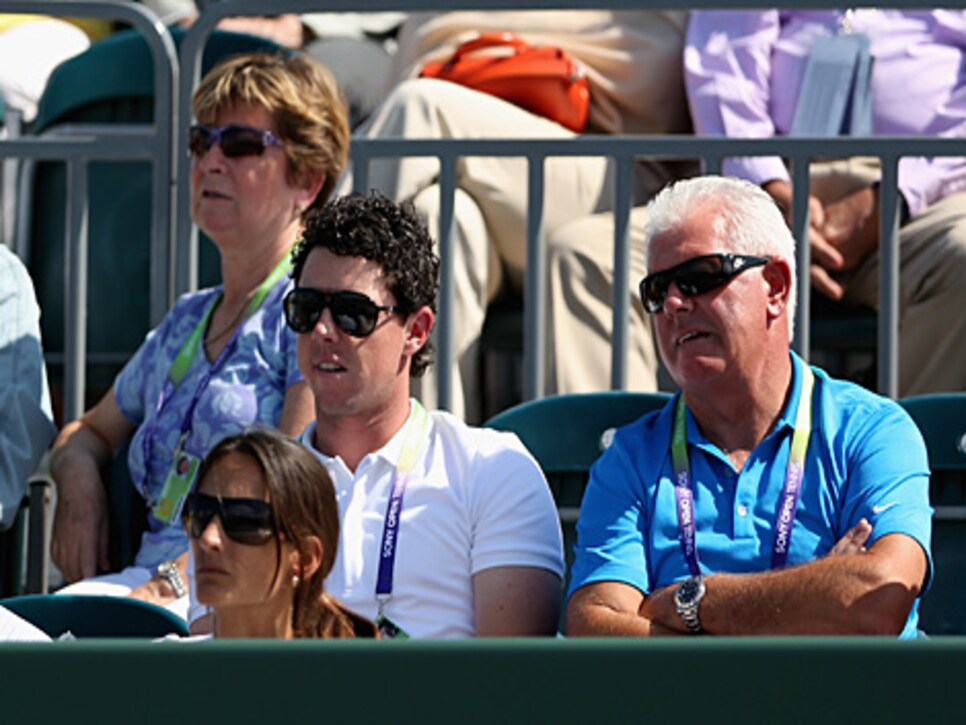 Even when not playing, Rory McIlroy (shown watching girlfriend Caroline Wozniacki play a tennis match Thursday in Key Biscayne, Fla.) is a topic of conversation. However, it wasn't just that McIlroy took a week off. He took a pass on the Arnold Palmer Invitational and when you get an invite from The King, people expect you to show -- among them, Palmer.
"Frankly, I thought he was going to play," said Palmer. "I was as surprised as a lot of people when he decided he was not going to play."
Graeme McDowell, however, backed his fellow Ulsterman. "I don't think he is disrespecting [Palmer]," said McDowell. "It's Arnold's tournament, and he's an icon of our sport, but we all know what schedules are all about."
McDowell referenced his own experience with Jack Nicklaus' Memorial tournament, saying he was "embarrassed" about not playing, but it was merely a scheduling issue.
"I feel for guys like Rory who are in the spotlight," McDowell continued. "But it's a 50-50 one. The guys want to be here, and they want to respect the legends and traditions of the sport. But it's hard to play every week."
As McIlroy found out, sometimes it's hard not playing too.