The Loop
Golf World Monday: Peter Senior turns back clock in Australia
For all the oomph of golf's youth movement, veterans continue to have days when the numbers on a birth certificate have nothing to do with those on a scorecard. Few occasions have been sweeter for an elder golfer than the one enjoyed yesterday by Peter Senior, who at 53 scored an age-defying victory over a field of young bucks in the Australian Open at The Lakes in Sydney.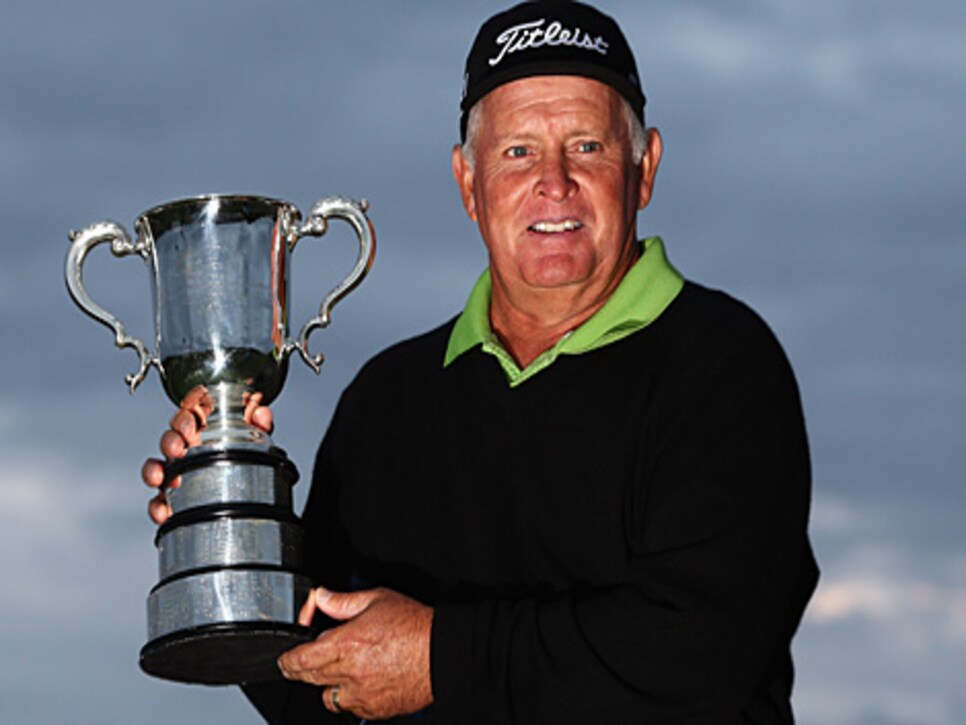 On a day when play was suspended for three hours because of winds gusting up to 50 miles per hour, the crafty Senior outclassed the field with an even-par 72 to win his second Australian Open 23 years after his first and become -- by far -- the oldest golfer to win his venerable championship, surpassing Peter Thomson, who was 43 when he won in 1972.
"It doesn't get any better than this," said Senior, the broomstick-putter wielding player who has lost three playoffs on the Champions Tour.
Always known as a sound ball-striker, the affable Senior, with son Mitch as his caddie, was steady as others struggled in the strong winds including third-round leader John Senden (82), Adam Scott (76), Geoff Ogilvy (77) and Justin Rose (76).
Just two years ago, when he was 51, Senior proved his game still had some horsepower when he won the Australian PGA. Senior is five months older than Sam Snead was when he triumphed at the 1965 Greater Greensboro Open, setting a PGA Tour record of 52 years, 10 months and 8 days.