The Loop
Golf World Monday: McIlroy an easy choice for POY
Unlike the argument by sabermetricians that Mike Trout and not Triple Crown winner Miguel Cabrera should have been awarded the American League MVP, there are no statistics that support anyone other than Rory McIlroy being Golf World Monday's PGA Tour Player of the Year.
The 23-year-old from Northern Ireland won four times -- including a major and two playoff events -- and was first in scoring average and on the money list. Tiger Woods' three wins without a major and Brandt Snedeker's FedExCup victory simply aren't comparable in quantity or quality.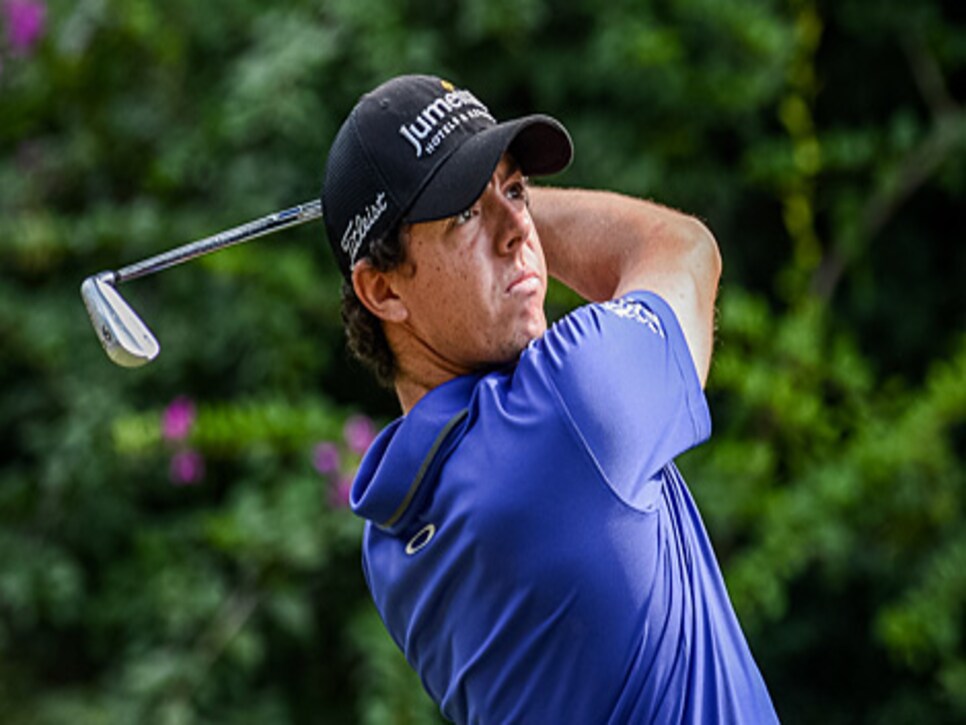 McIlroy's comprehensive eight-stroke victory at the PGA Championship put an exclamation point on a season in which he showed a marked improvement in his course management and short game, but particularly and most importantly in his putting. McIlroy also demonstrated an increased comfort with big moments, especially in his surgical and crucial Ryder Cup singles victory over a hot Keegan Bradley.
In 2012, McIlroy parlayed awesome physical talent with improved internal and external organization to become the official and undisputed No. 1 player in the world. As long as he can maintain his current upward trajectory against the increasing and often corrosive forces of fame and fortune, it will take something monumental (by Woods?) to replace him as the best in the game.
Click here to see Golf World Monday's pick for PGA Tour rookie of the year.