The Loop
Golf World Monday: Giving's on Snedeker's mind
Nobody will ever call Brandt Snedeker a master ball striker, but he should give lessons -- on how to hold a press conference.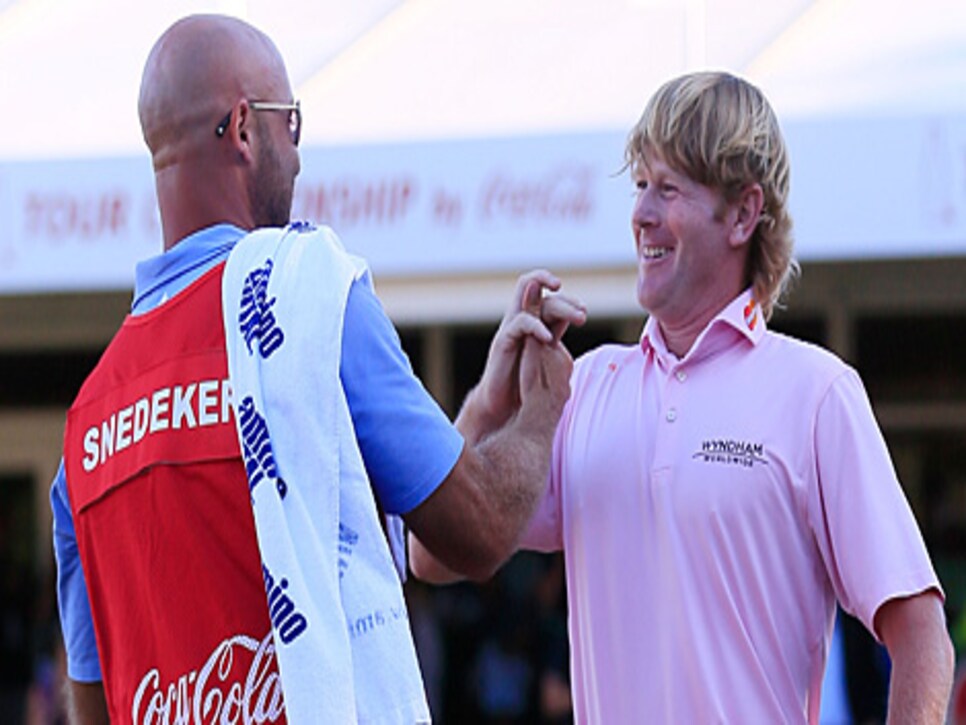 At the World Challenge Wednesday, the amiable Snedeker was open, articulate and interesting, three qualities the modern tour pro often resists when communicating to the public. Snedeker addressed anchoring, the aftermath of the Ryder Cup and his plans for the $11.4 million check he won as the Fed Ex champion.
"I don't plan on spending any of it," said the 31-year-old Tennessean. "It's just kind of to go [to] charities and help some people."
For those who might consider such a statement grandstanding, Snedeker comes by his sentiments honestly. As a youngster, he spent a lot of weekends with his mother behind the counter at the family's pawn shop, Gray House Jewelry & Loan, in a gritty section of Nashville.
"I got to see the way it is for a lot of people," he told Golf Digest in 2008. "People who needed to pawn their wedding ring to pay their heating bill or buy their medications. I mean, life's a battle."
Another lesson more tour players could learn.