The Loop
Golf World Monday: Founders Cup resistance
*In his first year as LPGA commissioner, Mike Whan received nearly universal praise for stabilizing a shaky circuit. But the honeymoon may be over.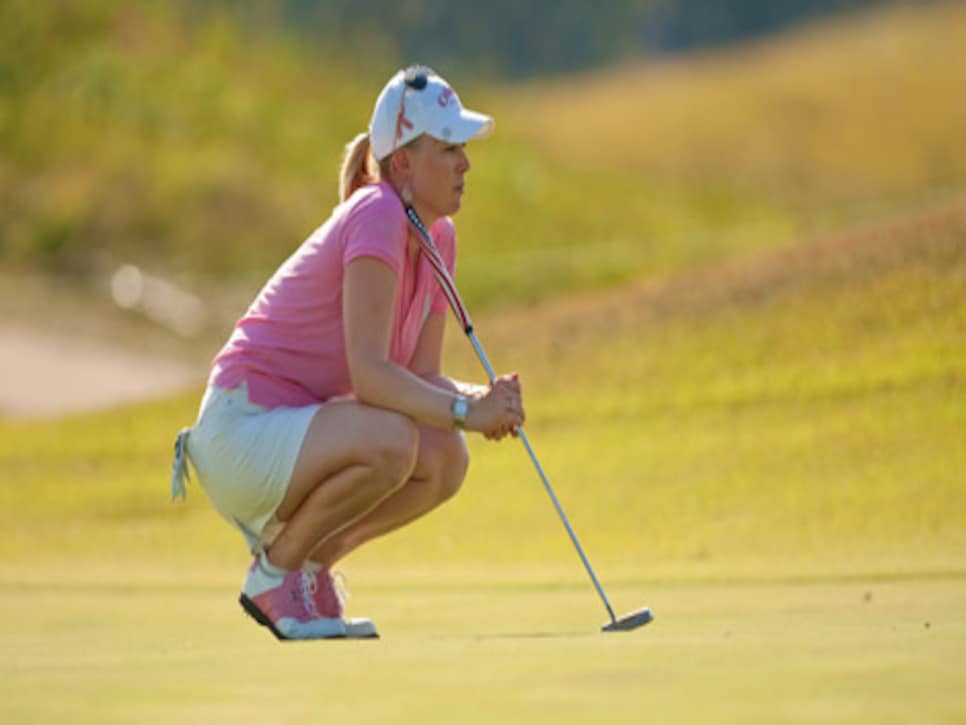 At the very least, Whan's latest idea isn't a unanimous hit. Last week several marquee players -- Cristie Kerr, Paula Creamer and Morgan Pressel (pictured) -- balked at competing for the $1.3 million "mock purse" at the RR Donnelley LPGA Founders Cup, March 18-20 in Arizona, contending that the tournament wasn't well thought out, not enough dollars were going to charity and that playing for no prize money was a bad precedent for a tour struggling to fill its schedule.
"I feel that the event belittles all other events that donate similar numbers to charity and still provide a full purse," Pressel said in a statement. "We have better ways to honor our founders, donate to charity, not alienate any sponsors and increase the value of our brand."
The LPGA launched a counter-offensive, touting golfers who have committed to play -- Natalie Gulbis, Brittany Lincicome, Kristy McPherson, Angela Stanford and Yani Tseng -- and announcing a new wrinkle: In addition to the $500,000 the LPGA hopes to raise for LPGA-USGA Girls Golf, it will offer a $200,000 charitable purse for the top-five finishers to give to the charity of their choice. The LPGA starts its 2011 season Feb. 17 in Thailand, but its first U.S. event is looming very large.*