The Loop
Golf World Monday: Donald's workout regimen
Luke Donald, one of the stalwarts of Europe's last three winning Ryder Cup sides, has been the bridesmaid in America more often than his talents should have allowed, so much so that the wags in his native England hung the epithet of "Luke Donald Disease" on players who couldn't close the deal.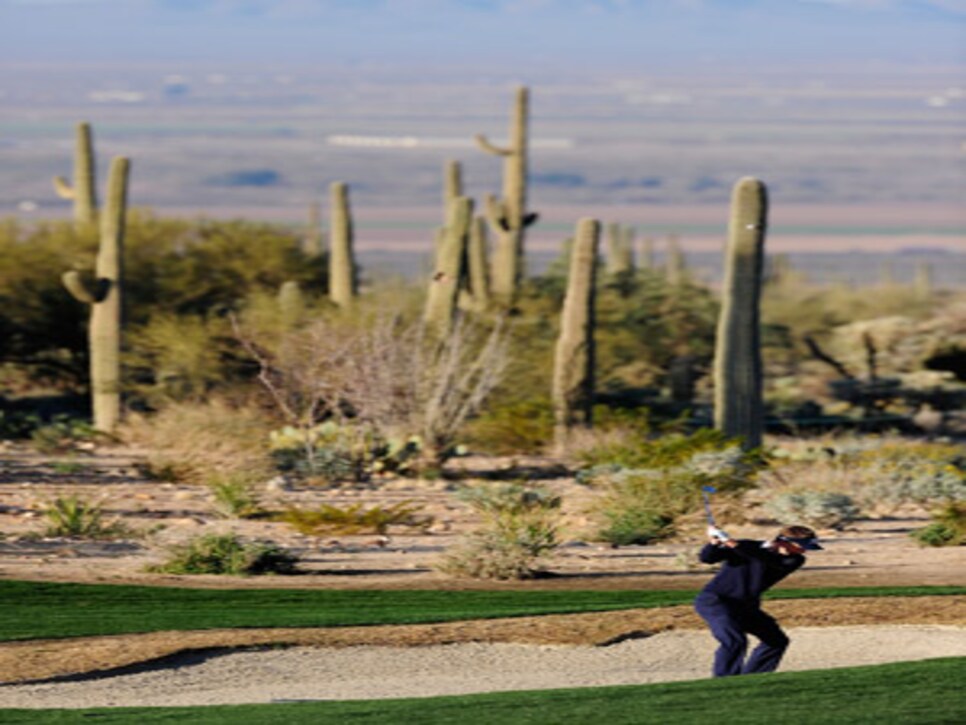 Well, Donald finished it off at the WGC-Accenture Match Play Championship against the world's No. 1 player, Martin Kaymer, and did it in a most steely fashion, winning 3 and 2. Donald was clearly the player most on-form all week. He never trailed, not once. He got to the championship match playing fewer holes than anyone else ever has, including Tiger Woods at the height of his power. And he never saw the 18th hole except in a practice round.
After jumping out to a 3-up lead early, Donald allowed the reigning PGA champion to push back to square the match through nine holes. If Luke Donald Disease was ever going to strike, that was the time. But Donald didn't blink.
For the last year and a half Donald has been working with Dave Alred, considered the world's best kicking coach (rugby and soccer), who works both in and out of sports, "raising performance levels within pressured environments."
Obviously, they've raised Luke's.