The Loop
Golf World Monday: A way to save the pro-am
A deluge of rain was responsible last month at the Sony Open in Hawaii . Last week at the Waste Management Phoenix Open, frozen greens were the culprit at TPC Scottsdale. For the second time in five events on the the PGA Tour's young 2011 schedule, a pro-am -- a tournament's lifeblood, where amateurs paying thousands of dollars get to tee it up with the pros -- was lost because of inclement weather.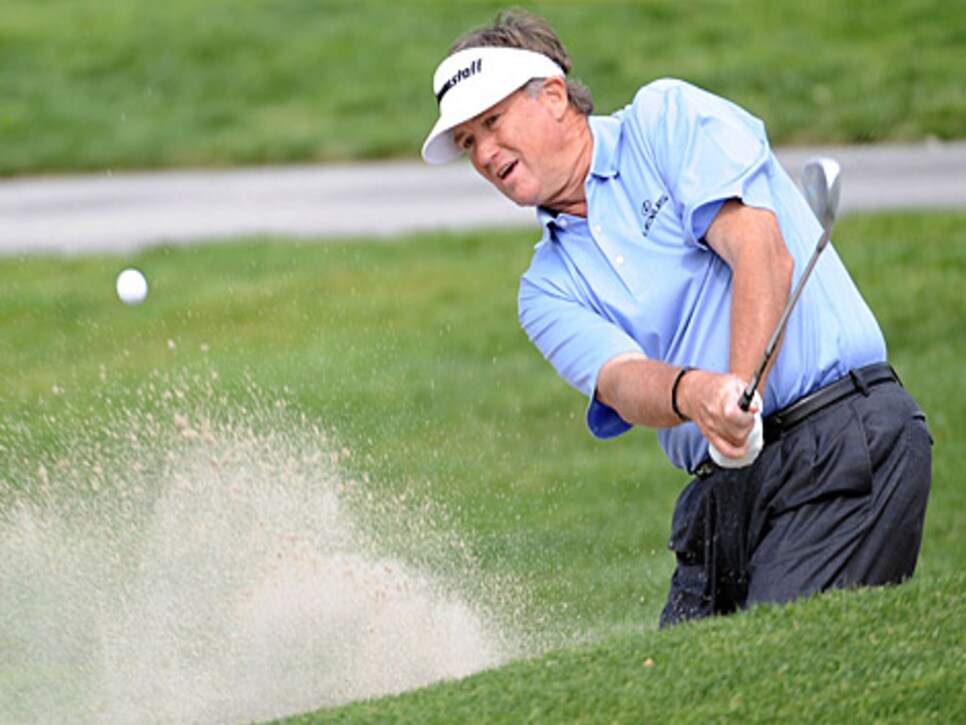 Peter Jacobsen has an idea on how to salvage pro-ams when bad weather intervenes. (Photo by Harry How/Getty Images)
"You know," said PGA Tour official Slugger White, "it's been kind of crazy this year." It's true that the freight of most amateurs' pro-am fees are being paid these days by corporate sponsors treating their clients or employees.
And the participants who get stiffed by bad weather usually get a meet-and-greet of some sort with the golfers they were supposed to spend the day with. But a sandwich, a signature and some stories aren't the same as 18 holes, whether the pro is a major champion or a member of the rank-and-file -- the latter can be the more amiable and interesting pros to draw, by the way.
Peter Jacobsen, always known as a sponsor- and fan-friendly pro, had a radical suggestion following the Wednesday freeze-out in Scottsdale. "New rule," @JakeTrout tweeted. "If Tour pro am is canceled, move it to Thursday and shorten event to 54 holes. Everybody wins." With the tour -- all tours -- trying to curry favor with the folks whose money make the tournaments possible, it's not the craziest idea someone will have this year.