The Loop
Pros like Hunter Mahan realize swing changes may require adjustments to their sticks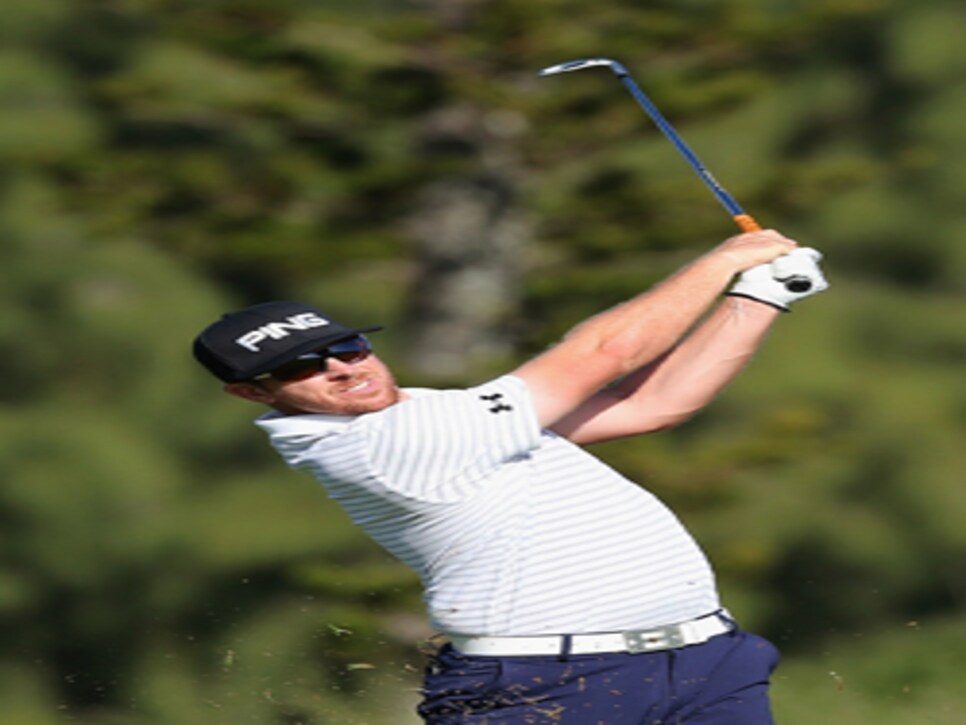 It turns out that Mahan recently changed the angle of attack on his short chip and pitch shots to a steeper swing with more of a "hinged" motion. Ping tour rep Matt Rollins suggested to Mahan that the Tour Gorge wide-sole model would be perfect because it was designed for those with a steep move into the ball. Mahan used a 54-degree (bent to 53 degrees) and a 60-degree (bent to 59 degrees) in finishing T-15 at Torrey Pines.
Mahan discovered what many tour players have come to realize -- when they make an adjustment to their swing, their equipment likely needs to be altered as well to accommodate the change.
Players changing or tweaking their equipment after adjusting their motion is a recent phenomenon, due mostly to launch monitors and other high-tech fitting systems spelling out exactly what a player needs from an equipment perspective. Until recently, it was more the other way around -- players would change equipment and then realize they needed to adapt their swing.
The latter certainly applied to Byron Nelson, who made a significant swing change after realizing his old move didn't work with his new steel shafts. Tiger Woods also discovered that he needed a higher launch angle to take advantage of the modern, lower-spinning golf ball. But now, the swing change comes first.
Take Jhonattan Vegas. A recent adjustment to his setup position that had him standing closer to the ball made him uncomfortable with his woods. As a result Vegas made the following tweaks at Torrey Pines: He changed his Nike VR_S Covert Tour driver from an open setting to a neutral setting; he also increased its loft from 8.5 degrees to 10.5 degrees and had his 3- and 5-woods shortened by 1/4-inch.
Players changing their putting strokes also need to be aware that their flat sticks might no longer suit their needs. As noted in the Jan. 28 edition of Golf World, Phil Mickelson reduced the amount of forward press in his stroke and employed a claw grip. To accommodate those measures he reduced the loft in his putter to 2 degrees.
Getting the proper lie angle also can be critical. Jerry Kelly tells of how a few years ago he changed his swing and then hit a rough stretch. He finally determined he needed to have his irons bent 1.5 degrees upright to accommodate his new swing.
"You get to a point where you start wondering if it's the swing or the equipment," said Kelly. "But for me it was just a matter of getting everything right in the bag and then trusting it."
Although Kelly was speaking about himself, it is a lesson average players would do well to heed. Think about it: Many players spend small fortunes on lessons without so much as considering that the changes they are implementing might be making their equipment ill-fitted.
So the next time you're taking a lesson, have your pro check your equipment as well. Your swing might not be the only thing in need of fine-tuning.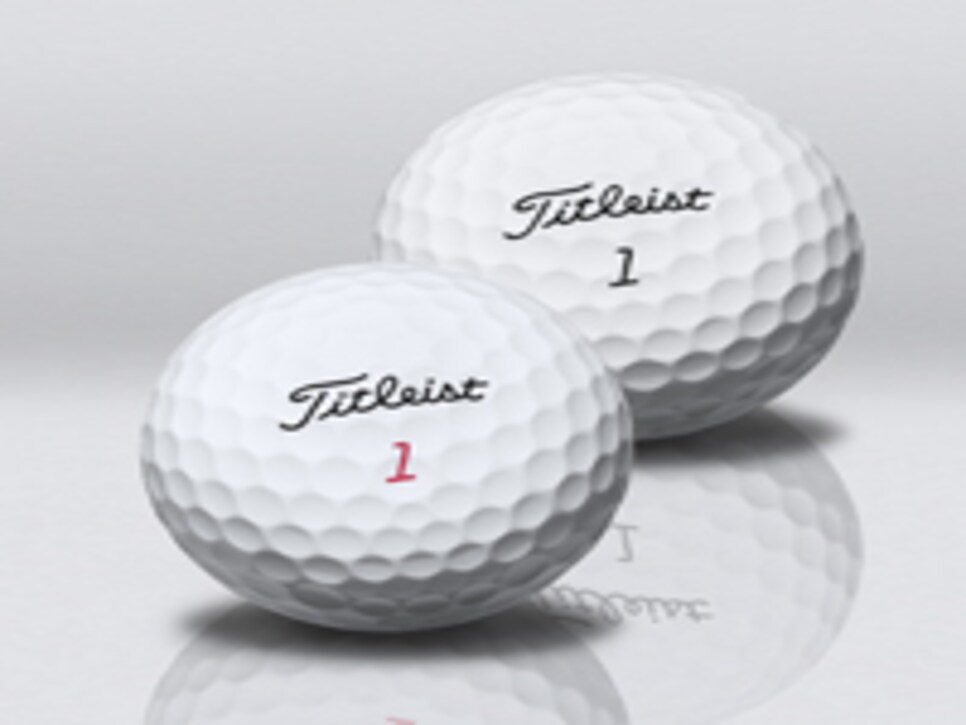 Titleist's new Pro V1 and Pro V1x feature an improved manufacturing process that provides greater consistency from ball to ball. The new balls have seven professional wins to date.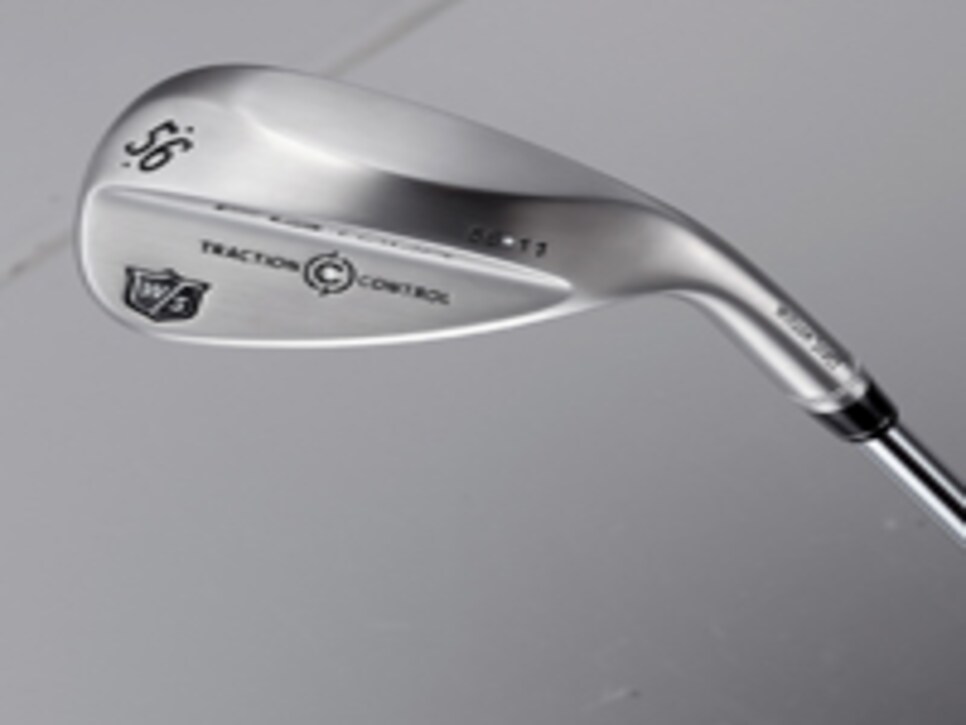 PRICE: $100 (Lofts: 50 to 64 degrees in 2-degree increments)
The wedges boast a new milled groove with 11 laser-etched lines between each groove to enhance spin on full as well as partial shots.
When TaylorMade debuted its Rocketbladez irons last year at the Justin Timberlake Shriners Hospitals for Children Open, Sean O'Hair had a set in play that featured a camouflage badge in the cavity to keep the name secret. Since then O'Hair has continued to play the camo irons, but when he showed up with them at the Farmers Insurance Open, TaylorMade's tour reps changed the badges to the standard version. ... Adidas' new adizero Tour shoe -- which weighs only 10.6 ounces -- debuted on tour at the Farmers Insurance Open. Among those wearing the shoes the first week out were Dustin Johnson, Jason Day, Brandt Snedeker, Charles Howell III and Mike Weir. ... Adams had more than double the number of hybrids in play as the next company at the FIO. Among those switching to the new white-headed hybrids were Casey Wittenberg and Steve Marino, who each used a 19-degree Adams Idea Super LS. ... To assist with his alignment, Tag Ridings switched to Odyssey's Versa #1 Wide model with white/black/white striping. Ridings finished T-15 at Torrey Pines ranking 34th in strokes gained/putting. ... Billy Horschel overhauled his woods for 2013 and in La Jolla had Ping's new G25 driver, 3- and 5-woods in play. ... J.B. Holmes went with a 7.5-degree version of Callaway's X Hot Pro driver in La Jolla. The lower-lofted head with a square face angle upped Holmes' ball speed and helped reduce the hook he had been fighting. Holmes ranked first in driving distance (317.5 yards) before missing the cut at Torrey Pines. Holmes also switched to Callaway's new X Forged irons, citing the improved turf interaction due to the sole design. Normally Holmes has the leading edges ground to soften them, but only one iron required that work with this set.