News
Woods Meets With Authorities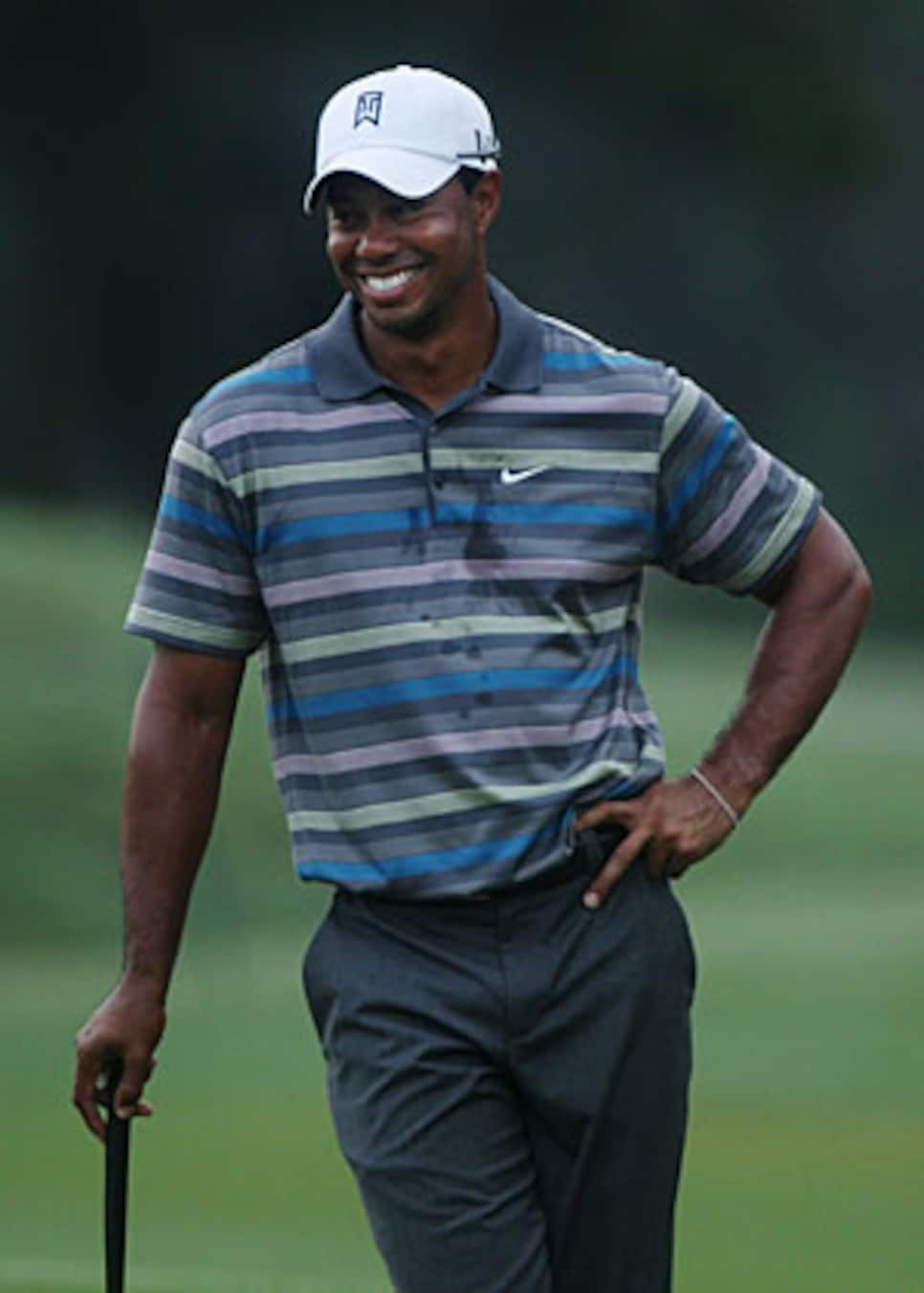 Woods is playing at the AT&T National this week.
BUFFALO, N.Y. (AP) -- Tiger Woods has been interviewed by federal authorities investigating a Canadian doctor accused of distributing human growth hormone, a person familiar with the investigation told The Associated Press on Wednesday.
The person spoke on the condition of anonymity because the investigation of Dr. Anthony Galea is ongoing.
Woods previously acknowledged that he's been treated by the Toronto-based doctor but insisted that he did not receive any performance-enhancing drugs.
"Tiger willingly spoke to the authorities and cooperated fully," Woods' agent, Mark Steinberg, said in an e-mail. "It was confirmed that because he did nothing illegal, he is not the subject of any criminal investigation. Because there is an ongoing investigation involving others, there will be no further comment."
The New York Times first reported Woods' interview, citing two unidentified people.
Barbara Burns, a spokeswoman for U.S. District Attorney William Hochul, declined comment.
The New York Mets' Jose Reyes and Carlos Beltran are among athletes who have said they've been contacted by federal investigators about Galea, who denies any wrongdoing.
In April, the New York Yankees' Alex Rodriguez met with three officials from Major League Baseball and told them he didn't receive performance-enhancing drugs from Galea.
Galea, who is not authorized to work in the United States, is accused of repeatedly entering the country to treat professional athletes from Major League Baseball, the NFL and Professional Golfers' Association.
No athletes are identified by name in the government's criminal complaint or supporting affidavit, which describes the 50-year-old Galea traveling to meet with professional athletes in New York City, Boston, Tampa Bay, Washington and other U.S. cities from July through September of last year.
Canadian authorities in October charged Galea with selling Actovegin, conspiracy to import an unapproved drug, conspiracy to export a drug and smuggling. A May 18 U.S. criminal complaint charged Galea with conspiracy, smuggling, distributing human growth hormone and introducing an unapproved drug into interstate commerce.
If convicted of the U.S. smuggling charge, Galea could face up to 20 years in prison. The other charges carry maximum sentences of three and five years.
Last week, Galea's assistant Mary Anne Catalano pleaded guilty as part of a deal that makes her a key witness against her former boss in exchange for the chance to avoid prison. Catalano's arrest at the Peace Bridge border crossing in Buffalo in September first raised suspicions about Galea.
She admitted to a single count of lying to border agents, saying she had a "lapse of judgment" when she attempted to bring medical equipment and vials of drugs, including human hormone, into the United States for Galea.