News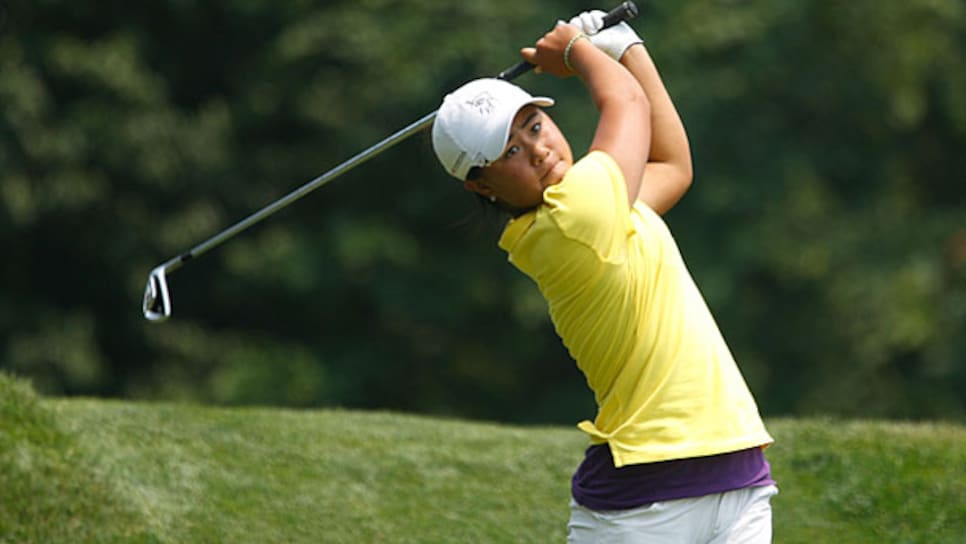 Kang, 17, will play for Pepperdine University.
CHARLOTTE, N.C. (AP) -- Danielle Kang's 4-foot putt on the next-to-last hole in the U.S. Women's Amateur on Sunday gave her a 2 and 1 match-play victory over Jessica Korda.
Kang led deep into the second round during the final at Charlotte Country Club. But she conceded the lead when she ran into bunker trouble on the 30th hole. Korda took the lead for the first time when her third shot reached within a foot and Kang's fourth shot stuck in the rough.
Kang squared the match three holes later with a 5-foot par putt. She retook the lead on the 34th hole, when she converted for par and Korda missed a putt from at least 10 feet. Korda missed a birdie on the next hole and Kang had a putt from five feet to seal it.
"Today was very stressful," Kang said. "When I made that I just wanted to cry because all of the stress was in me. I'm trying not to show it. I'm smiling, but it's stressful, so it was really big."
The 17-year-olds, were vying for their first U.S. Amateur title. Sunday was the third straight match in which Kang, the women's amateur medalist a year ago, fended off a rally during the final three holes.
"Danielle was just making birdie after birdie after birdie or birdie on top of my birdies or birdies before my birdies," Korda said. "It was a birdie barrage."
Kang will attend Pepperdine after graduating from high school early.