News
My Town: Bo Van Pelt's Tulsa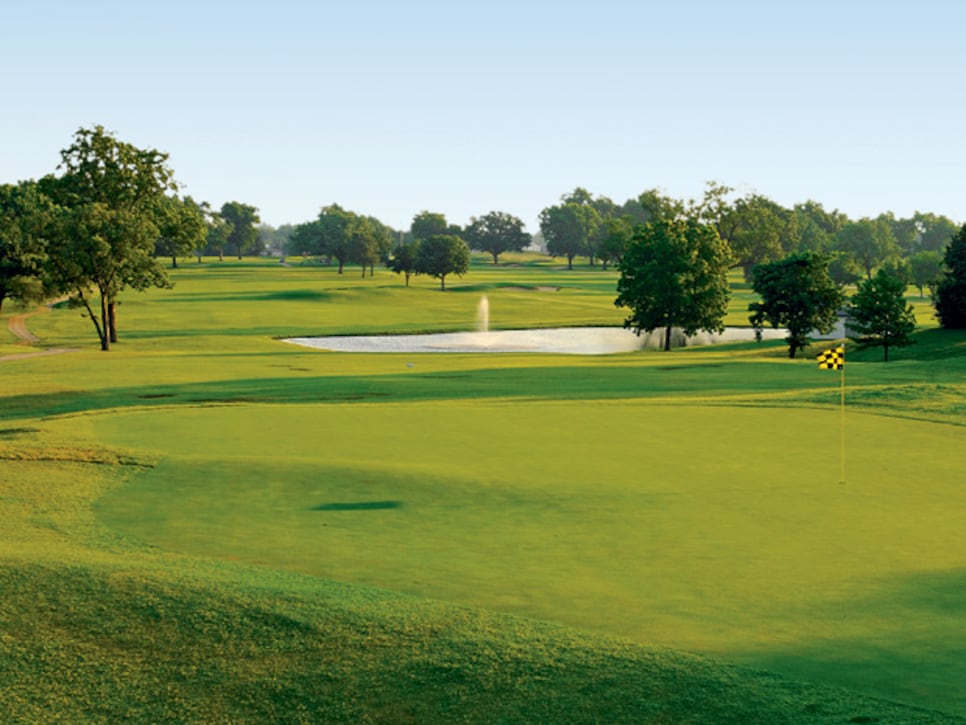 The 550-yard, par-5 18th at LaFortune Park GC.
Growing up in Indiana, PGA Tour pro Bo Van Pelt never expected he would one day become an adopted Southerner. It wasn't until he started playing golf at Oklahoma State in the 1990s that he realized how much he enjoyed living in the Sooner State.
"The weather is nice and you get the chance to play golf year-round," Van Pelt said. "Oklahoma just seemed like a good fit for me."
Van Pelt knew he wanted to stay close enough to Stillwater so he could catch OSU football and basketball games, but he wanted a city that offered more than the town he spent his college years in.
Enter Tulsa, the second-largest city in Oklahoma and a place that had everything Van Pelt and his family were looking for: competitive schools, parks, a wide variety of restaurants and a laid-back atmosphere. Van Pelt couldn't be happier. "I may be biased, but I think Tulsa is a great city," he said. "It's a great place to raise a family and has a lot to do if you're visiting."
Hard as it is to believe, there are a bunch of quality courses in and around the city. I'm a big fan of the GC of Oklahoma
, which happens to be my home course. It has a really intimate feel and some of the best practice facilities around. The course is tight and tree-lined with water running through a number of the holes, so you really need to be accurate off the tee if you want to score.
is a good choice. You always hear a lot of great things about the setup, and it's usually ranked right up there as one of the top daily-fee courses in Oklahoma. The course has tight fairways and tough, undulating greens that are a challenge.
is another one to check out. It's a links-style course that usually gives you a good test, especially when the winds are gusting.
There are a lot of places to stay in downtown Tulsa. The Doubletree Hotel at Warren Place is a good option. LaFortune Park
, which has two 18-hole public golf courses is a short walk away, as are some good restaurants and shops.
The Hotel Ambassador is a luxury boutique hotel that offers something a little different. It's in uptown Tulsa and is close to historic Cherry Street and Utica Square.
There are a number of great restaurants in the area, but Lucky's, in midtown, is one of my favorites. The restaurant usually has a lively atmosphere, and the catfish special is a can't-miss dish. They don't have it on the menu, so you'll have to ask for it when you get there, but it's well worth the trip.
Ron's Hamburgers and Chili is the place to go if you want a great burger. I usually just get a standard burger, but the Chili cheeseburger is a great option if you want one with Ron's famous chili. Also, if you like sushi, make sure you check out In the Raw.
Even if you don't like art, Philbrook Museum of Art is a place the locals always recommend. The museum is the former estate of oil baron Waite Phillips, and it's one of the more notable places to visit in Tulsa. You can tour the home, view the art gallery or see the estate's gardens.
The Tulsa Zoo is also another great spot to visit if you come to the city with your family. It's always well maintained, has some great exhibits and a petting area that should keep the kids entertained.
If you like outdoor activities, River Parks is a great option. They have a ton of running and biking trails, plus you can go kayaking on the Arkansas River.