News
U.S. Open Going Prime Time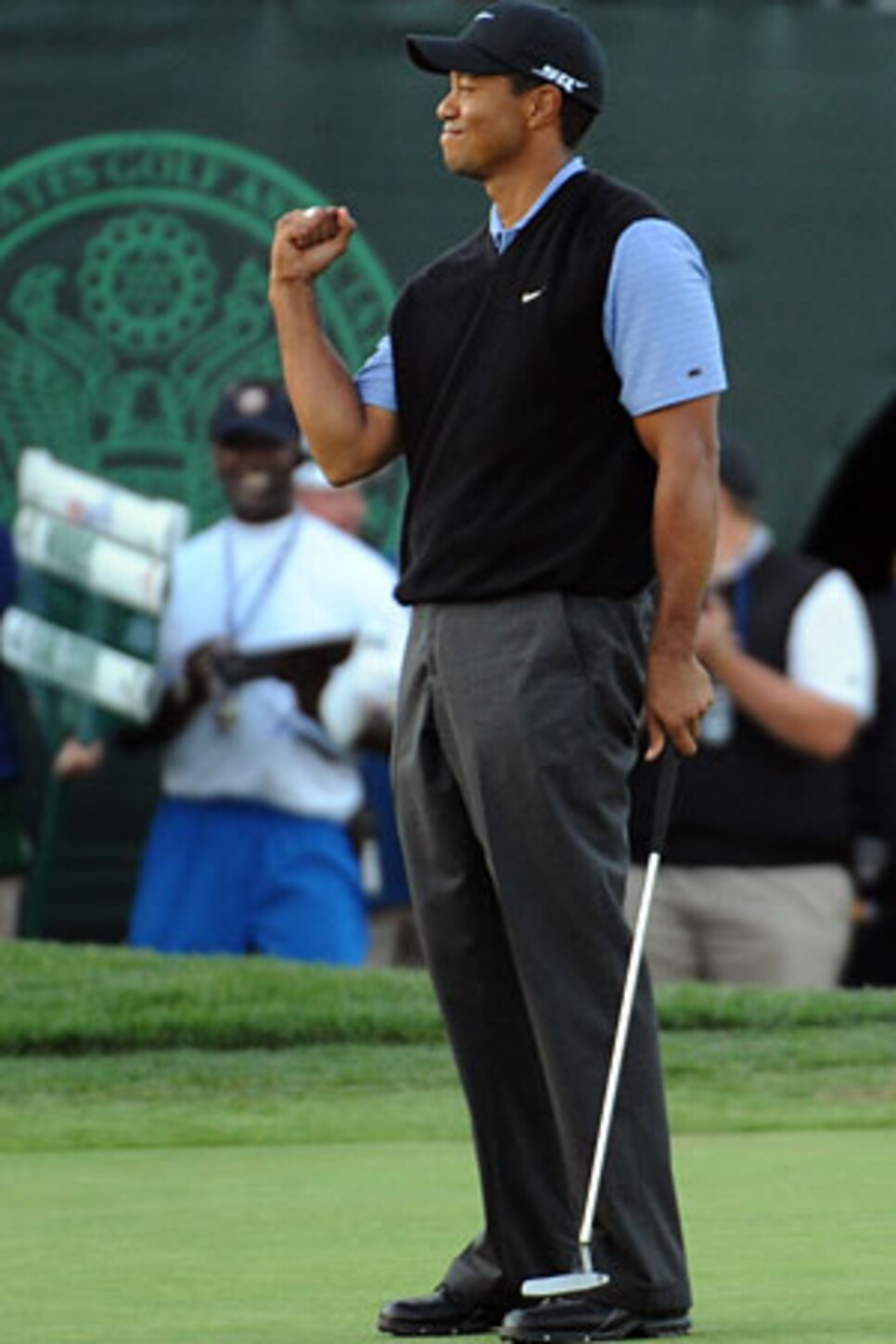 Tiger Woods put on a show the first time U.S. Open coverage went prime time in 2008.
PEBBLE BEACH, Calif. (AP) - The U.S. Open at Pebble Beach will be televised later than ever in prime time.
The USGA made it official Monday by releasing TV times for the U.S. Open, to be held June 17-20. The third round on NBC Sports is scheduled to end at 11 p.m. EDT. Coverage of the final round is to end at 9 p.m. EDT.
U.S. Open coverage first went into prime time at Torrey Pines two years ago, when it ended at 10 p.m. EDT on Saturday and 9 p.m. EDT for the final round. That led to the highest rating for a U.S. Open in six years, and the third-best Sunday rating in U.S. Open history. Tiger Woods and Rocco Mediate were tied after 72 holes, and Woods won in a playoff the next day.
"Playing the Open on the West Coast in June allows us to showcase this championship in prime time," said Dick Ebersol, chairman of NBC Universal Sports and Olympics. "It should make for a great Father's Day weekend with the best golfers in the world competing on one of golf's most picturesque courses in prime time."
The U.S. Open returns to Pebble Beach for the first time since 2000, when Tiger Woods shattered the major championship record with his 15-shot victory.
The USGA first mentioned the U.S. Open's prime time coverage in February during the Pebble Beach National Pro-Am.
The U.S. Open will have more 30 hours of live TV coverage, nearly twice as much as the Masters. ESPN will provide coverage Thursday and Friday from 1 p.m. to 3 p.m. EDT and 5 p.m. to 10 p.m. EDT, with NBC Sports taking the 3 p.m. to 5 p.m. EDT window during the weekdays. NBC will broadcast the third round from 4:30 p.m. to 11 p.m. Saturday, and the fourth round from 3 p.m. to 9 p.m. EDT.