Golf trip tips, Bubba Watson's Hall of Fame credentials, and Bryson DeChambeau's compass controversy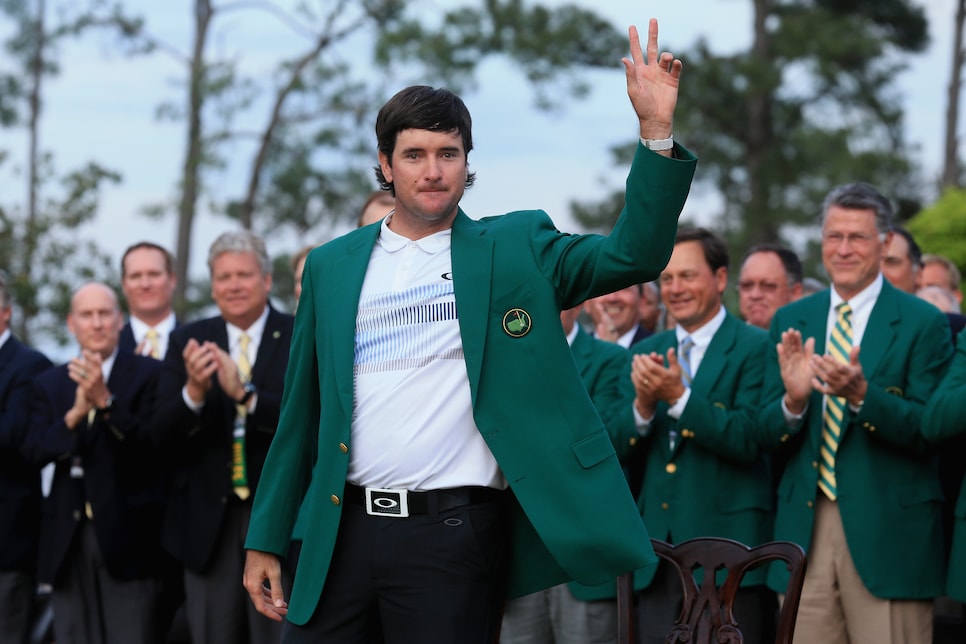 On Thursday, I embark to Charlottesville, Va., for the 25th annual (my 18th) HGGA Championship, AKA my annual buddies trip. It's a new location for my favorite five days of the year, but one that will undoubtedly yield good times and mediocre golf from the gang. Oh, and some serious competition. We take winning our green jacket pretty seriously, and as the current holder of the coveted coat, I'll do everything in my power to keep from having to slip it on someone else's shoulders come Monday afternoon. Conversely, my wife wouldn't mind seeing that thing out of our living room -- where it's displayed prominently -- for good.
In any event, with this BIG event on the horizon, Sam Weinman and Keely Levins joined me to discuss what makes a good buddies golf trip and offer some words of wisdom for making your excursions even better. We also chatted about a busy week in golf in which Bubba Watson added to a potential Hall of Fame resume, Bryson DeChambeau got wrapped up in an odd rules controversy, a new favorite golfer emerged in an unlikely place, and we saw a lot of Greg Norman. Literally. Anyway, please have a listen:
You are using an unsupported version of Internet Explorer. Please upgrade to Internet Explorer 11 or use a different web browser.