News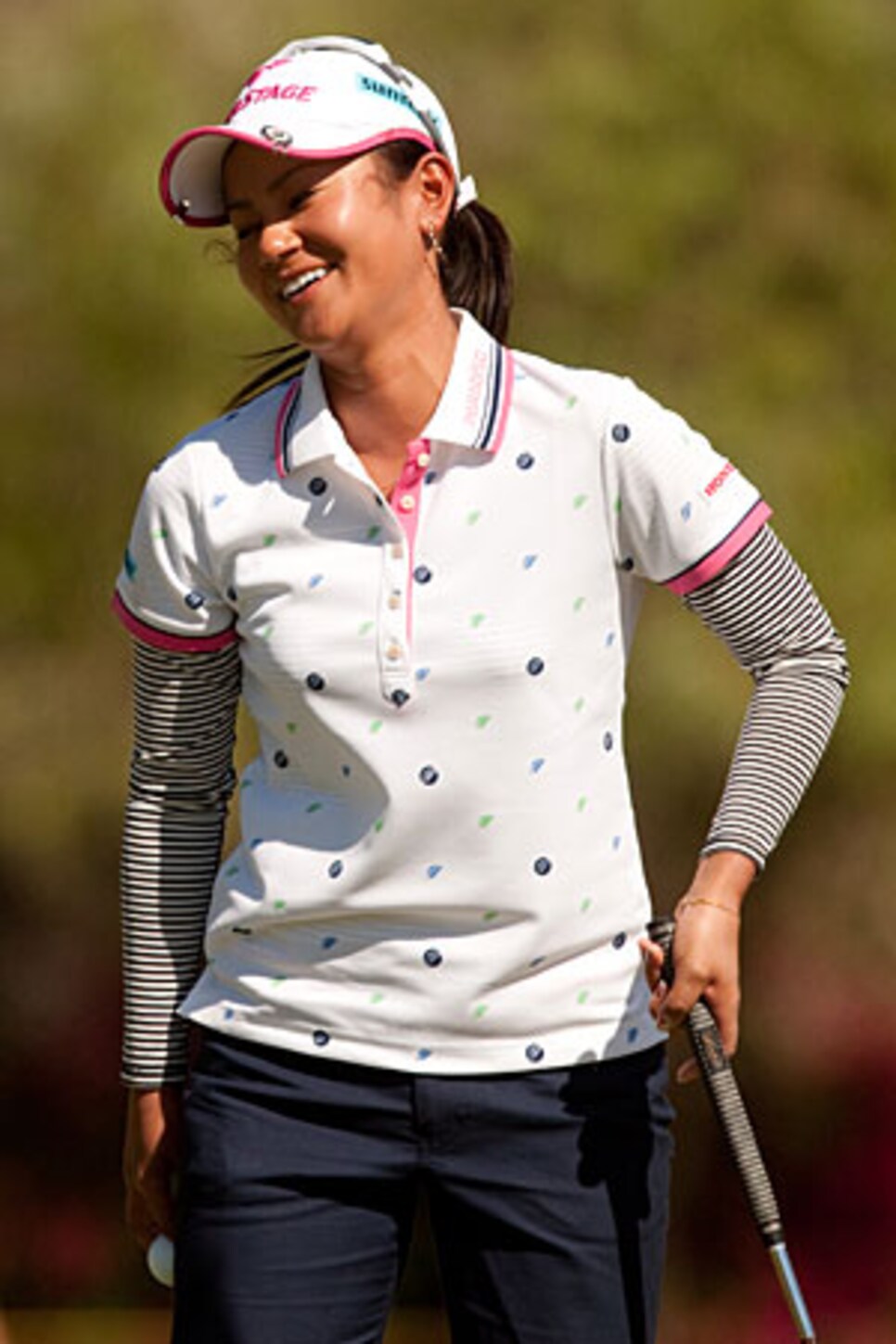 Miyazato picked up her third win of 2010 Sunday.
MORELIA, Mexico (AP) -- Ai Miyazato was fine moments after picking up her third win of the year on the LPGA Tour. She only started to tear up when she began to talk about Lorena Ochoa, and everything the world's No. 1 player has done for golf.
Miyazato shot a 6-under 67 on Sunday to win the Tres Marias Championship but was overshadowed by Ochoa's last round before stepping into retirement to raise a family and focus on her charity foundation.
During the trophy ceremony on the 18th green, Miyazato broke down crying as she thanked Ochoa. Ochoa, a few feet away, also rubbed tears from her eyes in bright sunlight on the mountainside course. Ochoa choose Miyazato as her playing partner for the first two rounds.
"I want to say thanks to Lorena," Miyazato said. "I really appreciate what she did for the LPGA and what she did for her country here in Mexico."
"She is one of my best friends," Miyazato said, beginning to cry. "I'm going to miss her."
The Japanese star finished at 19-under 273 for the tournament, one better than Stacy Lewis (66) of United States and two in front of Michelle Wie (68). Ochoa, who has won this event three of the past four years, shot a 71 to finish at 280.
Ochoa has held the No. 1 ranking since April 2007 but she will lose it when the rankings come out Monday, with Jiyai Shin of Taiwan taking over. Shin won in Japan on Sunday.
Michelle Ellis, president of the LPGA players' association, was one of several people who saluted Ochoa on the 18th green.
"She is going to be dearly missed by the players and all member of the LPGA family," Ellis said. "I think her heart and her spirit out does her golf game by 1,000 yards."
Ochoa won 27 tournaments, including two majors, and has held the No. 1 ranking for three years. She won the Player of the Year title four straight years.
"For the last eight years all of you have been there," Ochoa said, sobbing as she spoke to fellow players. "First when I got here everybody was friendly and welcoming. So thanks for being friends, for the inspiration. It is hard to put into words, but this has been eight years of a lot of fun and I made friends I will never forget in my life."
Miyazato also won earlier this season in Thailand and Singapore.