News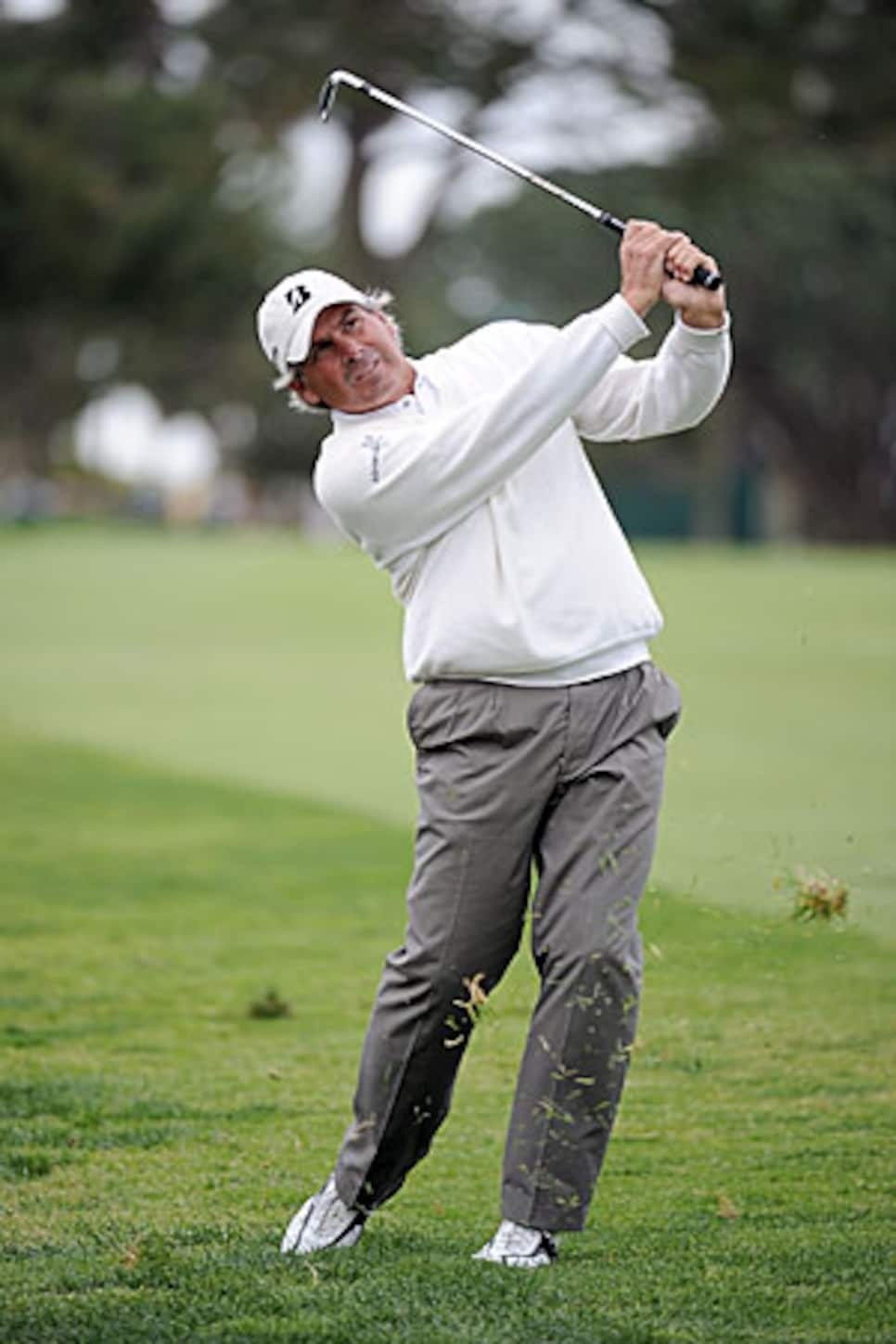 Fred Couples has not finished lower than second on the Champions Tour thus far.
NEWPORT BEACH, Calif. (AP) -- Fred Couples won his second straight Champions Tour title, shooting a 6-under 65 for a four-stroke victory Sunday in the Toshiba Classic.
Couples, making his third start on the 50-and-over tour, had an 18-under 195 total on the Newport Beach Country Club course. He won the ACE Group Classic on Feb. 14 in Florida and finished second behind Tom Watson in the season-opening event in Hawaii. Last week, Couples tied for 14th in the PGA Tour's Phoenix Open.
"In a good way I am full of confidence in my game," said Couples, who opened with rounds of 66 and 64. "I talked to Jay Haas a long time ago and when you are 50 you are the youngest guy out here and if you are a good player like I think I am, I thought I would have some opportunities to win out here."
Couples earned $255,000 to push his tour-leading total to $691,000.
Ronnie Black (65) finished second. Tom Lehman (69) and Chien Soon Lu (69) tied for third at 12 under, and Watson (62) and Loren Roberts (68) followed at 11 under.
Couples played the front nine in 1 under Sunday, then had a 5-under 31 on the final nine holes -- making an eagle, four birdies and a bogey.
"I was a little off," Couples said. "I made some good swings. I started coming on on the back nine."
The 60-year-old Watson matched his best round on the Champions Tour and also tied Hale Irwin's 1998 mark for the best final round in the event.
Watson had an eagle and three birdies on the first four holes, dropped a stroke with a bogey on No. 9, then birdied five of the last nine holes. He settled for a birdie on the par-5 18th after missing a 20-foot eagle putt.
"The putter was the star," Watson said. "I kind of had an attitude going out there on the first three holes of both nines, I hadn't made any birdies. Those are short par 4s, I ought to be making some birdies there."
Watson pulled within two strokes of Couples, but ran out of holes.
"I was thinking Freddie hanging onto 13 under," Watson said. "If I get to 12 and the weather coming in you never know what's going to happen."
Couples hit a wedge into No. 12 that stopped a foot from the hole, then made a 3-footer for another birdie on 13.
But Couples made a mistake on the par-3 14th when he missed the green and was unable to get up and down for par. Black made an eagle on No. 15, to cut the lead to two again, but wasn't able to get any closer.
"I was struggling with my swing as well as my putting," Black said. "If I had been a little sharper I think I could have come after (Couples) a little better."
Couples reached the par-5 15th hole in two and made a 12-foot eagle putt to extend his lead to four. He birdied the following hole and even birdied the 18th after his second shot hit the side of the grandstand to the right of the green. He hit a wedge to 20 feet and rolled in the birdie putt.
"The shot I hit at 18 was basically an up and down," Couples said. "I got on the green and I've been putting really well this whole year,"
In nine Champions Tour rounds, Couples hasn't had a score higher than 68 and is 56-under par over 162 holes.