News
Tiger Woods To Return To Thailand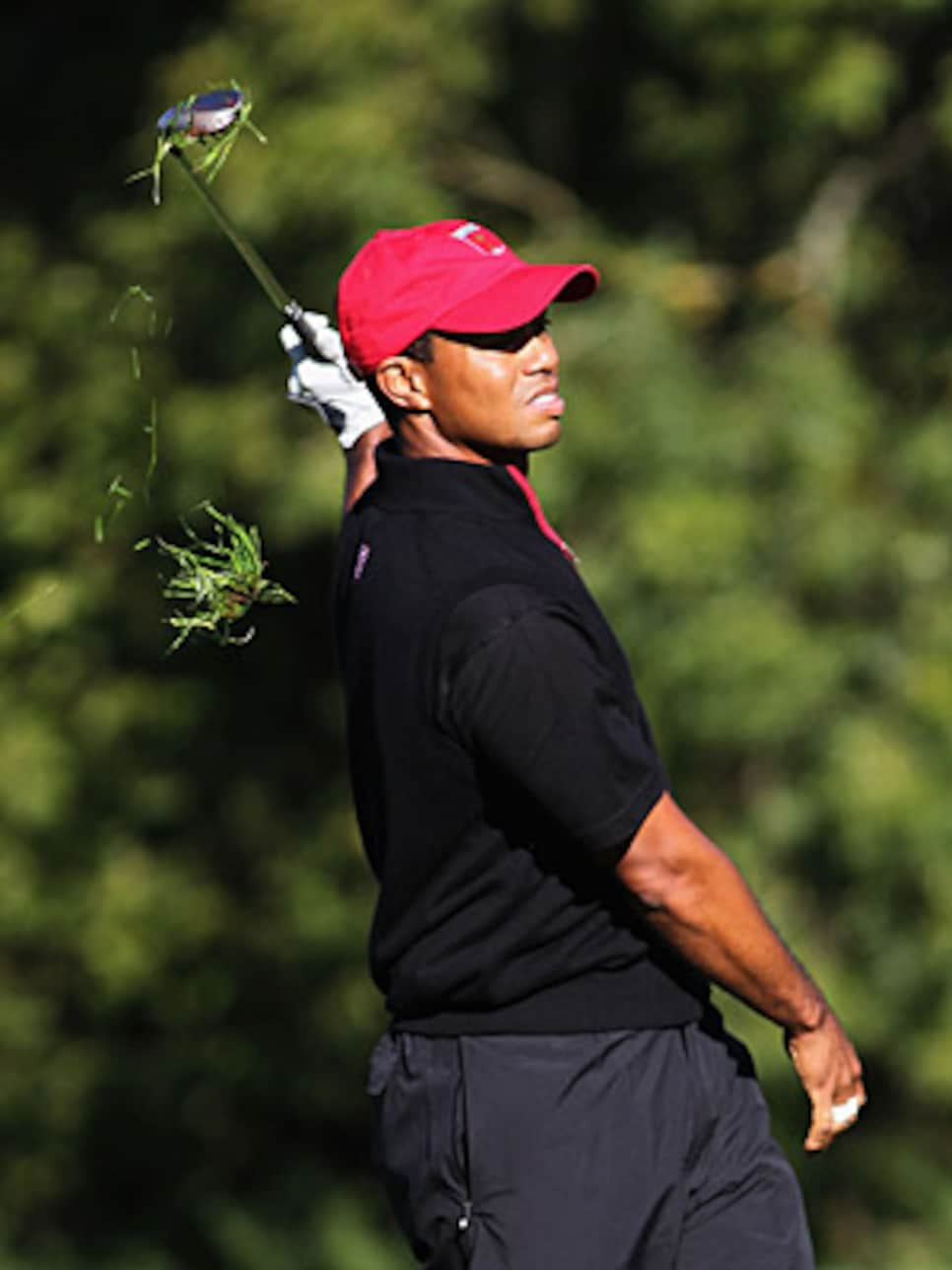 Woods went 3-1 at last week's Ryder Cup
BANGKOK (AP) -- Tiger Woods will play in a one-day skins tournament in Thailand next month, returning to his mother's home country for the first time in 10 years.
Organizers announced Thursday that Woods will play in the Nov. 8 event, which is part of celebrations to mark King Bhumibol Adulyadej's 60th year on the Thai throne.
It will be staged at the Amata Spring Country Club in Chonburi, a seaside province southeast of Bangkok, and comes the day after the HSBC Champions tournament in Shanghai.
Paul Casey of England, Camilo Villegas of Colombia and Thailand's top player, Thongchai Jaidee, will also compete for total prize money of $300,000. Woods is without a tournament victory this year after being out for nearly four months in the wake of the infidelity scandal that ended his marriage and marred his image.
Woods, an American whose mother is Thai, last played in Thailand in 2000, winning the Johnnie Walker Classic. He also won the inaugural event in 1998. The 14-time major winner made his Thai debut in winning the 1997 Asian Honda Classic, receiving a $480,000 appearance fee and being met with "Tigermania" from large crowds following him. He also received a royal decoration and was feted by the prime minister.
"Thailand has treated us very well," Woods said at the time. "I don't know why but I feel like I'm home. I hope I will be back soon."
Woods went on to win his first major that year at the Masters, his first of four and setting a tournament record by finishing at 18 under. That deepened the admiration for the then 21-year-old player among Thai golfers, such as Suntorn Jarumon.
"Americans like to say he's American. Blacks like to say he is black. But Thais are proud of him as an Asian, and he is definitely Thai," Suntorn said at the time. "As long as he doesn't have woman problems or money problems, he should be around for a long time to come."