News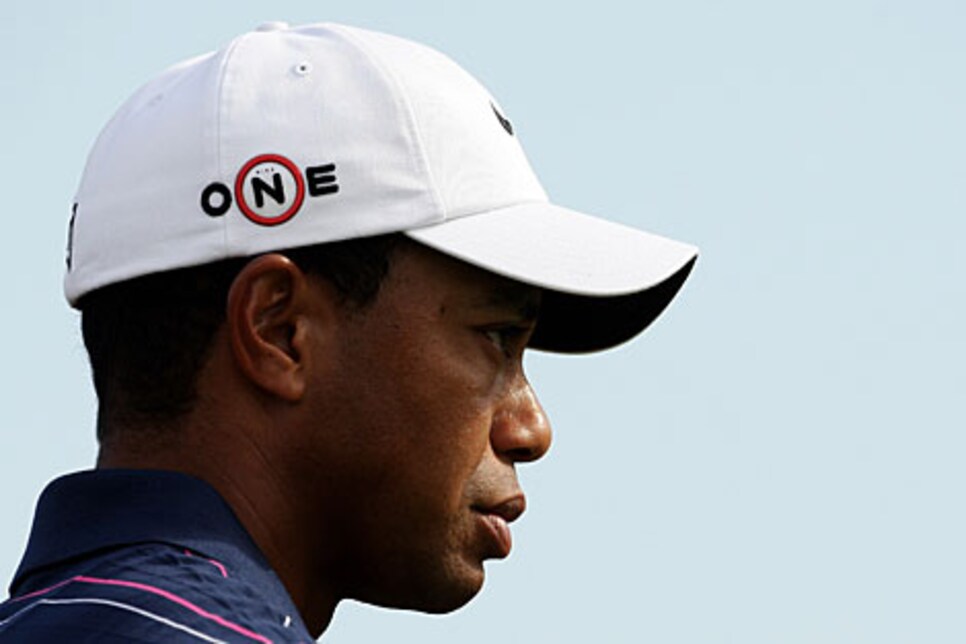 Tiger Woods will not play in his own tournament for a second straight year.
ORLANDO, Fla. (AP) -- Tiger Woods will be cited for careless driving in a car crash outside his Orlando-area mansion, but will not face criminal charges, the Florida Highway Patrol said Tuesday.
Woods faces a $164 fine and four points against his driver's license, not close to enough to have it suspended. The citation closes the investigation of last week's crash.
The patrol "is not pursuing criminal charges in this matter nor is there any testimony or other evidence to support any additional charges of any kind other than the charge of careless driving," Sgt. Kim Montes said.
According to an accident report, Woods crashed his SUV into a fire hydrant and a tree at 2:25 a.m. Friday. The airbags did not deploy and Woods' wife told Windermere police she used a golf club to smash the back windows to help him out.
Woods withdrew Monday from his own golf tournament, citing injuries from the crash.
An attorney for the neighbors who dialed 911 after the crash said Woods did not appear to be driving under the influence and showed no signs of having been in a fight. Montes said there were no claims of domestic violence and insufficient evidence to subpoena any medical information.
"Despite the celebrity status of Mr. Woods, the Florida Highway Patrol has completed its investigation in the same professional manner it strives to complete each traffic investigation," Montes said.
Bill Sharpe, an attorney for the neighbors, said Woods' injuries were "consistent with a car wreck and inconsistent with him being beat up. The scratches on his face were consistent with someone who maybe was in a minor car accident and hit his head on the windshield. ... None of his injuries looked like he was beat up by his wife."
Sharpe said neighbor Linda Adams and her two adult sons went outside their home in the exclusive gated community of Isleworth after hearing the crash and Woods' wife, Elin Nordegren, asked them to call the 911 emergency number.
He said the neighbors found Nordegren kneeling beside her husband, upset about his injuries. Sharpe said Woods appeared woozy and had scratches on his face and that his wife was trying to console him. The Adamses wrapped Woods in a blanket and made sure he didn't move.
"One thing we want to make clear is that Mrs. Woods' attitude was consistent with her being concerned about her injured husband," Sharpe said. "Mrs. Woods was trying to help him. Mrs. Woods was worried about her husband. She was concerned."
Sharpe said the Adams family did not see the crash and did not see Woods' wife with a golf club. He said he was hired to get the message out that the Adams family members have told investigators everything they know about the crash and aren't hiding anything.
By skipping his tournament, Woods will escape the TV cameras and a horde of media seeking more details. The tournament was to be the last of the year for Woods anyway, and he did not say when or where he would make his return next year.
When healthy, he has made his season debut at Torrey Pines every year since 2006. The San Diego Invitational this year is scheduled the week of Jan. 25. That could mean Woods avoids the media for 10 weeks.
Neighbors in the exclusive Isleworth community said Tuesday they did not know if Woods was home. There were no cars in his driveway as the highway patrol held its news conference, and there was little sign that any accident had taken place -- the fire hydrant Woods struck had either been repaired or replaced. The grass was perfectly trimmed.
The complex's private security force patrolled the plush community in marked cars and golf carts, the primary source of transportation around Isleworth.