News
Tiger's Ranking Reign Nearly Over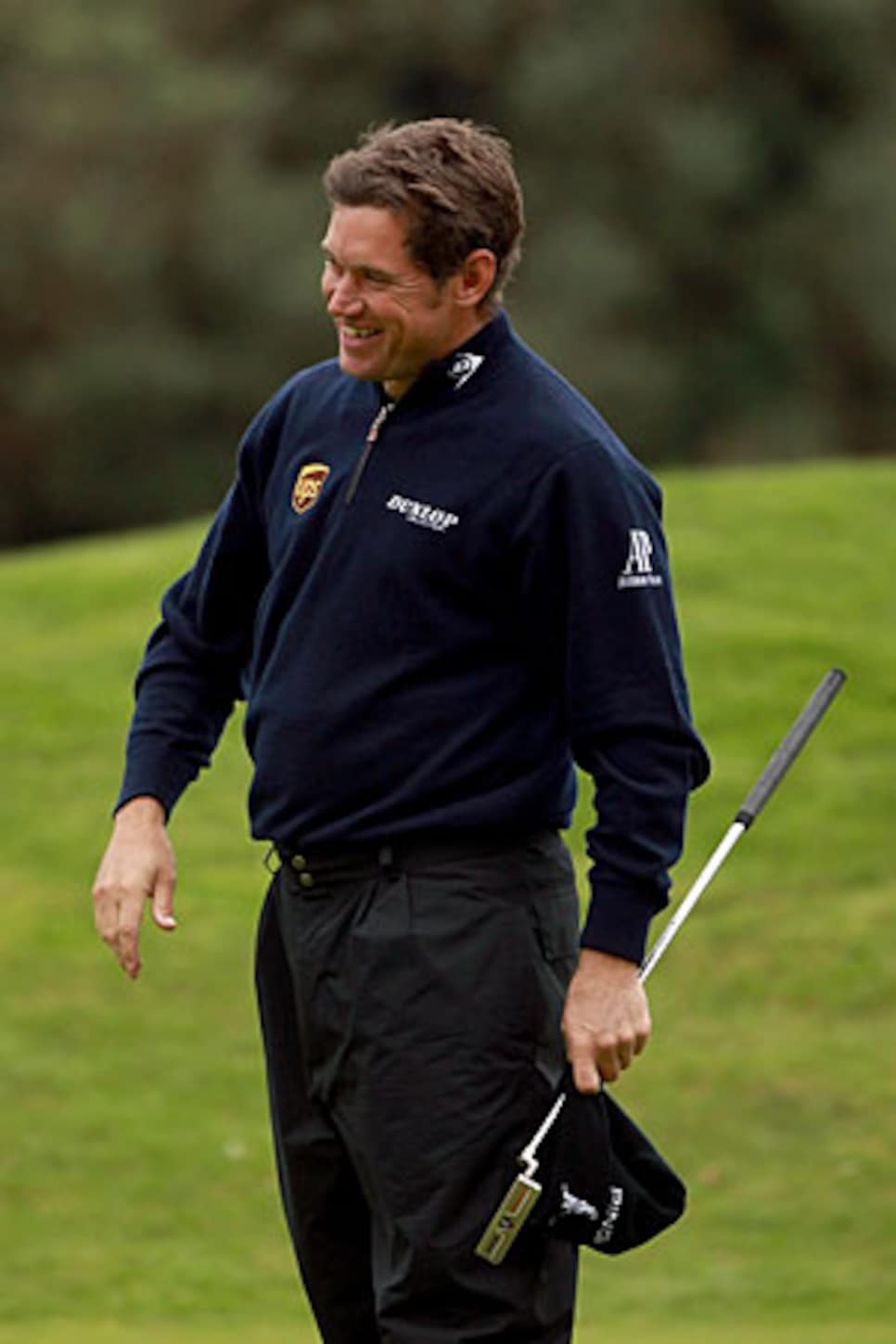 Westwood has finished runner-up at both the Masters and British Open in 2010.
ST. ANDREWS, Scotland (AP) -- Lee Westwood is set to replace Tiger Woods at the top of the rankings Oct. 31 after saying Sunday he does not expect to play again until November because of an ankle injury.
The Englishman will climb to No. 1 if he does not return before the end of the month and Woods follows through with his intention not to play again until the HSBC Champions on Nov. 4-7.
Westwood has been struggling with a right ankle injury and finished tied for 11th at the Alfred Dunhill Links Championship.
Asked when he might play again, Westwood said: "At the earliest probably HSBC, maybe Dubai (Nov. 25-28)."
Woods has topped the rankings for over five years, since the week before the 2005 U.S. Open at Pinehurst. Woods will have been at No. 1 for 279 weeks in Monday's rankings.
Westwood said his injury had been troubling him for a while.
"I haven't had a chance to get it healed," he said. "Tried my hardest to get back to the Ryder Cup fully fit last week and got back to 80 percent, which I thought was good enough for the Ryder Cup with the adrenaline and all that.
"That was a tough week back and this is not an easy week, six-hour rounds and only two days off between finishing the Ryder Cup and starting here. Never going to be right, and it just got progressively more agitated and achy as the week's gone on."
His stay at No. 1 may be short-lived.
With Woods, Westwood, Martin Kaymer and Phil Mickelson likely playing in the $7 million HSBC Champions tournament in Shanghai, any one of the four could wind up atop the following week's rankings.