News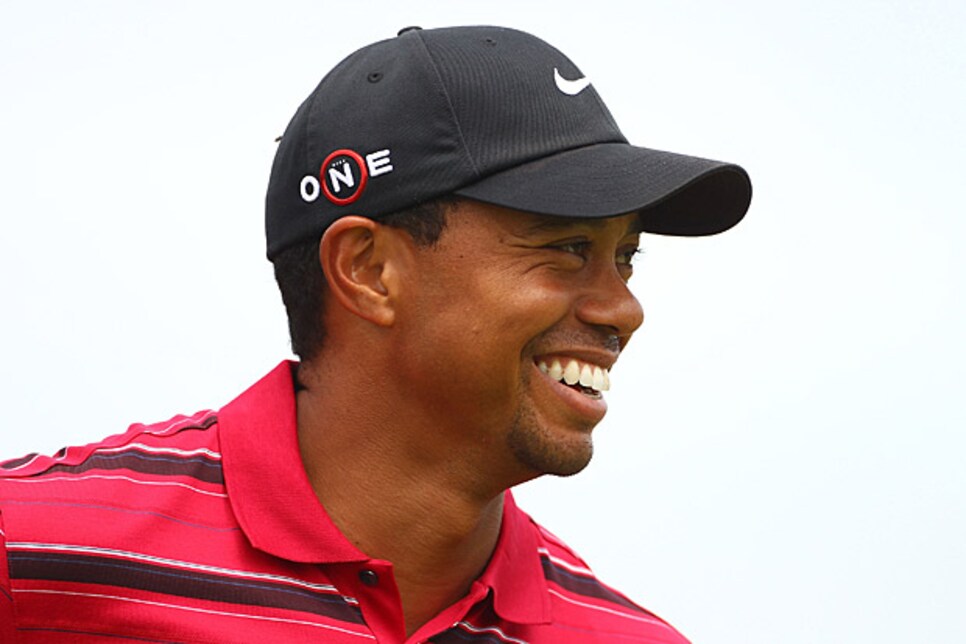 Woods seems to be in a good state of mind despite a rough year on and off the course.
(AP) -- Tiger Woods in on Twitter, and that's not all.
by Woods on Wednesday titled, "How I've Redefined Victory." He is scheduled to be a guest for two segments Thursday on ESPN Radio's "Mike & Mike in the Morning."
of a Thanksgiving night car accident that wrecked his image, these are some of the signs that Woods is entering a rebuilding stage.
"It's a positive step for him," said Mark Steinberg, his agent at IMG. "He's making the effort to do some things different."
since June 2009 -- his sign name, "Tiger Woods" was secured about a year before that -- but the only tweets were to announce his Twitter page, Facebook page and a redesign of his website.
Then came a tweet at 11:08 a.m. Wednesday: "What's up everyone. Finally decided to try out twitter!"
Woods had just over 90,000 followers until that tweet. Within three hours, he had added over 40,000 more followers, adding them by the thousands each hour. A person confirmed that he was typing the tweet himself, and Woods added this: "Yep, it's me. I think I like this twitter thing. You guys are awesome. Thanks for all the love."
"Tiger wants to do some things a little differently moving forward," Steinberg said. "He wants to be a little more connected to the fans, and this is just one new addition."
Woods is identified at the bottom of the Newsweek op-ed piece as "founder of the Tiger Woods Foundation, which has helped educate more than 10 million kids."
He writes about how much is life was out of balance and his priorities were out of order a year ago, when he was caught in numerous extramarital affairs that cost him three major endorsements and eventually led to his divorce from Elin Nordegren.
"At first, I didn't want to look inward," Woods wrote. "Frankly, I was scared of what I would find -- what I had become. But I'm grateful that I did examine my life because it has made me more grounded than I've ever been; I hope that with reflection will come wisdom."
Woods said he spends some evenings alone with his two children, and it's helping him appreciate what he had overlooked.
"Giving my son, Charlie, a bath, for example, beats chipping another bucket of balls. Making mac and cheese for him and his sister, Sam, is better than dining in any restaurant," he wrote.
He ends the op-ed piece by writing, "I'm not the same man I was a year go. And that's a good thing."
Steinberg said it has not been decided if Woods will make an appearance on television during the next few weeks.
Woods, who lost his No. 1 ranking two weeks ago to Lee Westwood, recently returned from two weeks of tournaments in Asia and Australia, where he posted consecutive top 10s for the first time this season, but didn't come close to winning either one. By failing to defend his title in the Australian Masters, it marked the first time in his career he went a calendar year without a win.
He next plays the week after Thanksgiving at his Chevron World Challenge, his final tournament of 2010.