News
Report: Woods' $55.4 Million Payday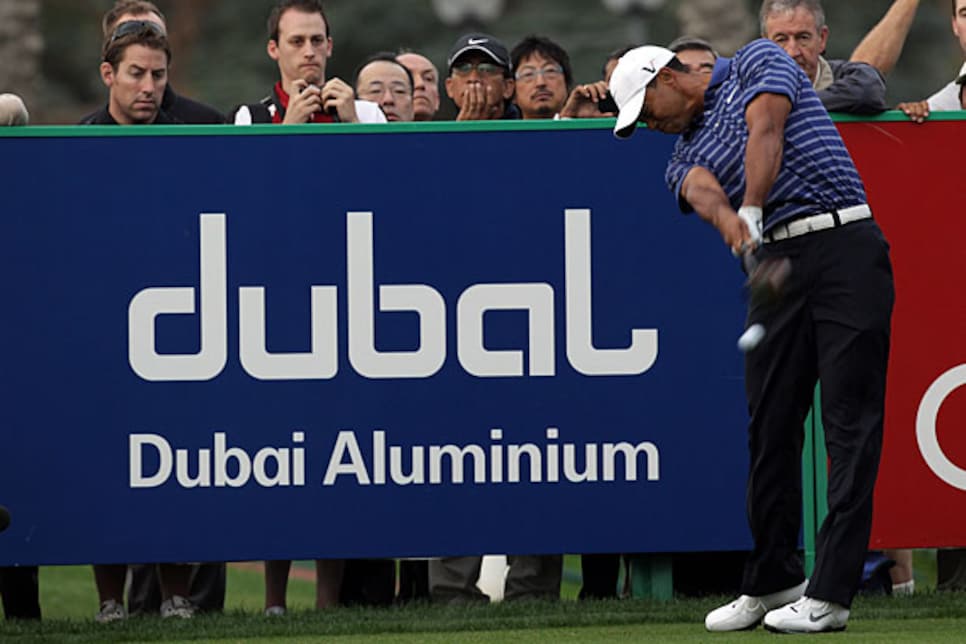 Woods is playing this week in the Dubai Desert Classic.
DUBAI, United Arab Emirates (AP) -- A United Arab Emirates business magazine says Tiger Woods received $55.4 million from a developer to promote a local golf resort that has yet to be built.
Arabian Business reported Thursday that it has seen documents confirming Woods received the payments to promote the $1 billion project, with the course
at the centerpiece of a complex of 100 villas, 75 mansions and 22 palaces.
Woods refused to comment Wednesday on the contract he signed with the course developer, part of a conglomerate controlled by Dubai's debt-squeezed ruler. But he said he hoped to meet with developers to discuss reviving the project while he is in Dubai.
Woods played his first round of the Dubai Desert Classic on Thursday.