News
A Happy Day In A Tough Year For Tiger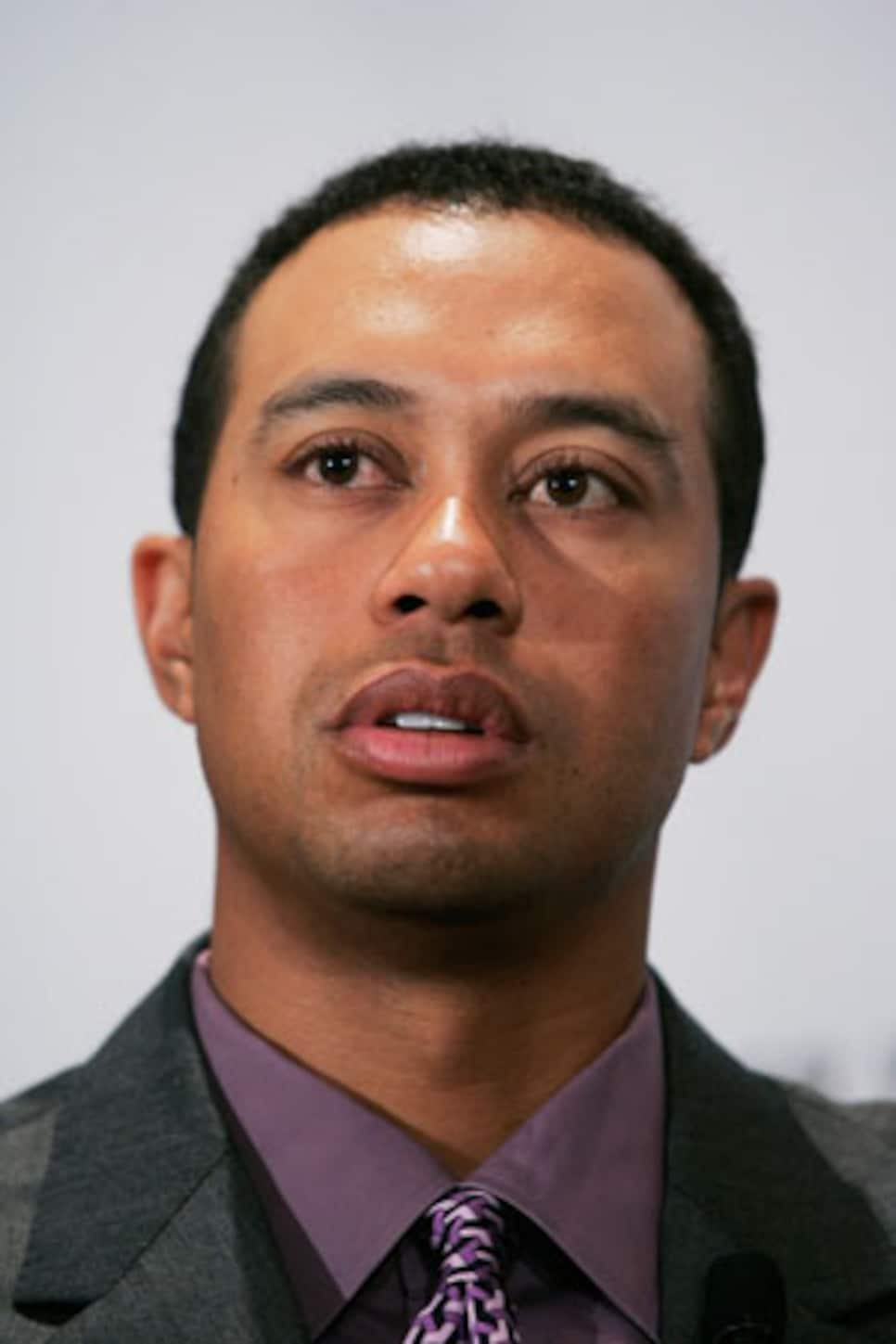 Woods' foundation changed its focus to general education after Sept. 11, 2001.
WASHINGTON (AP) -- Tiger Woods received enthusiastic applause as he walked into the assembly room at Cesar Chavez Public Charter School. He smiled, told stories and was universally welcomed as the bearer of good news: His charitable foundation is opening a learning center upstairs.
It was just the sort of feel-good outing Woods could use more often these days.
In a difficult year both personally and professionally, Woods came to the nation's capital Friday to mark the opening of two Tiger Woods Learning Centers. It had been a goal of his since he began hosting the AT&T National at nearby Congressional Country Club in 2007, but the plans were put on hold for a while because of the recession.
Woods was at ease as he answered prescreened questions from the students, with no references to the marital infidelity that led to his recent divorce or the fact that he hasn't won a tournament all year.
"Kids are so much more fun to talk to than anybody else. They always have been, they always will be," he said afterward. "Maybe I can relate to them a little better. I'm a kid at heart as well."
An upbeat Woods interacting with high school students is a good one-day image boost, but he said the work done by his foundation has been his own constant source of good news.
"We've had moments like this throughout the year with our foundation," he said. "It's not publicized. We get the letters, we get the phone calls from these kids thanking us and having them move on to colleges, so it's pretty exciting."
Woods' foundation used to all about golf clinics for children -- "We were like a circus basically, we're in for a one week and we're out" -- but he said he shifted the focus to general education after he had to drive from St. Louis to his Florida home after the terrorist attacks of Sept. 11, 2001.
"I was driving by myself, and I just felt that if I was the one in one of those buildings or on one of the planes, what would be left behind?" he said. "And I basically thought I hadn't done anything. Yeah, I can hit a golf ball wherever it may be, but that's entertainment. I hadn't done anything impacting."
The first learning center is a large facility in Anaheim, Calif., but the two in Washington are essentially high-tech rooms installed on high school campuses at a combined cost of about $1.6 million. One is tailored for studies in video and film production and communications, the other for science and engineering.
Woods said the smaller model could reach more students and be replicated as he looks to expand to other cities and possibly to other countries.
Asked if his foundation has given him a way to channel more of his energy during his trying year, Woods said his charitable arm has always taken up a good deal of his time.
"I've been as committed before as I am now. Nothing's changed," he said. "I work a lot more hours than people may think."
As for his game, Woods had some promising stretches at the Ryder Cup over the weekend and has three more tournaments this year, but he's promising a new look for next year as he works with new swing coach Sean Foley.
"Obviously my swing is going to be totally different than it was in 2010," he said. "Working with Sean, I've made a lot of changes, and there's still a long way to go. But I'm showing some positive signs."