News
Woods Commits To The Barclays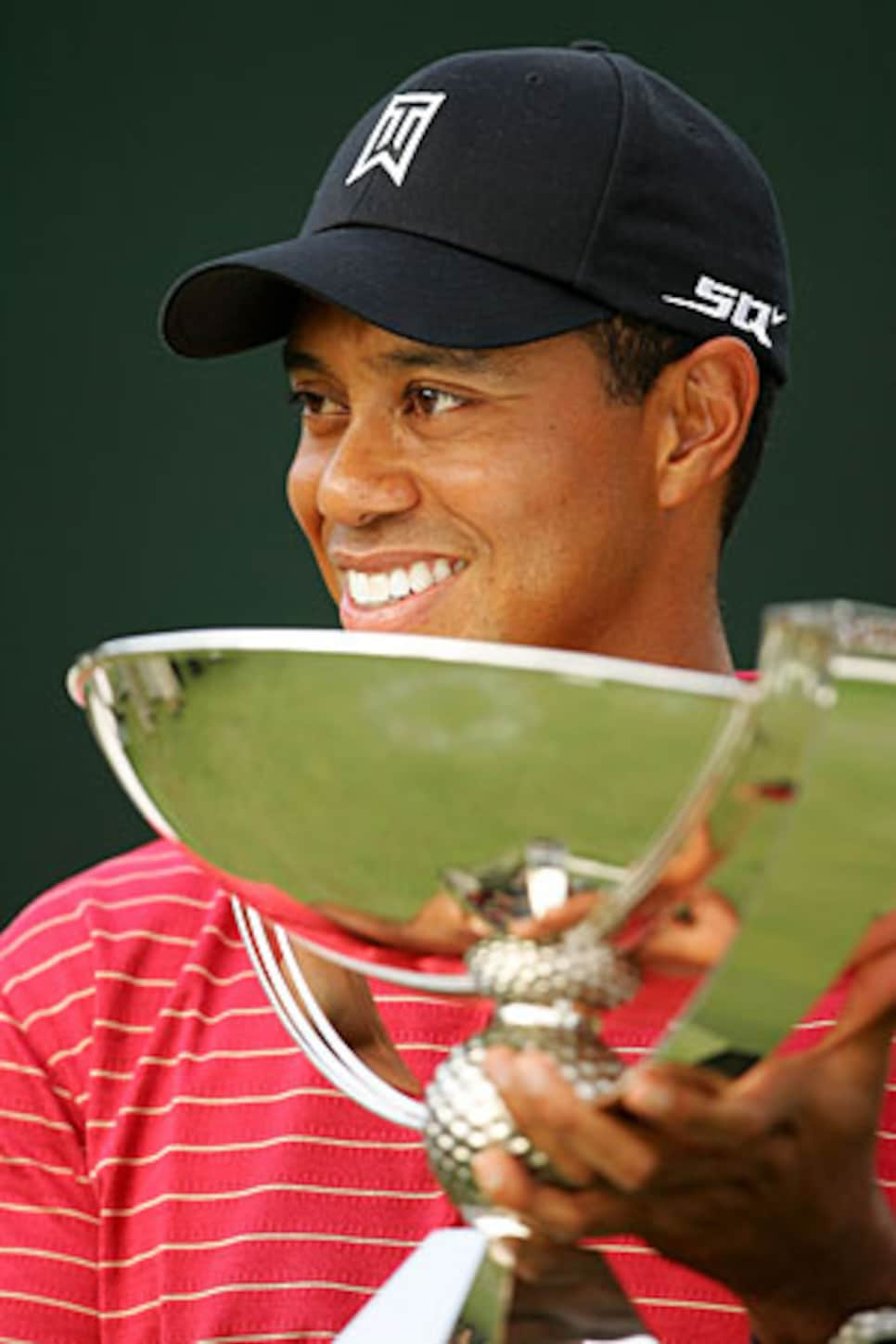 Woods has won the FedEx Cup playoffs in each of the two years he has participated.
PARAMUS, N.J. (AP) -- Tiger Woods is playing the first FedEx Cup playoff event with hopes that it's not his last.
Woods on Thursday officially entered The Barclays, which starts Aug. 26. It's the first of four playoff events that conclude with the Tour Championship and a $10 million prize to the winner of the yearlong FedEx Cup competition.
Woods is No. 108 in the standings, and he is likely go further down the list depending on what happens this week at the Wyndham Championship. Only the top 125 players are eligible for The Barclays, which will be played at Ridgewood Country Club.
Woods did not play Ridgewood the last time the tournament was held there in 2008. He missed the FedEx Cup playoffs that year while recovering from knee surgery, the only time he did not claim the $10 million prize since the series began in 2007.
Now, the goal is simply to get to as many playoff events as he can.
After The Barclays, only the top 100 are eligible for the second round, the Deutsche Bank Championship outside Boston, which ends on Labor Day. That will be the final event before U.S. Ryder Cup captain Corey Pavin announces his four wild-card picks.
Woods has said he wants to play, and Pavin said that Woods is "high on my list."
Players are grouped at The Barclays based on their FedEx Cup standings, and Pavin is currently at No. 107. However, he said last week he is unlikely to play Ridgewood because of a summer schedule of four majors (three on the Champions Tour) in a five-week stretch.