News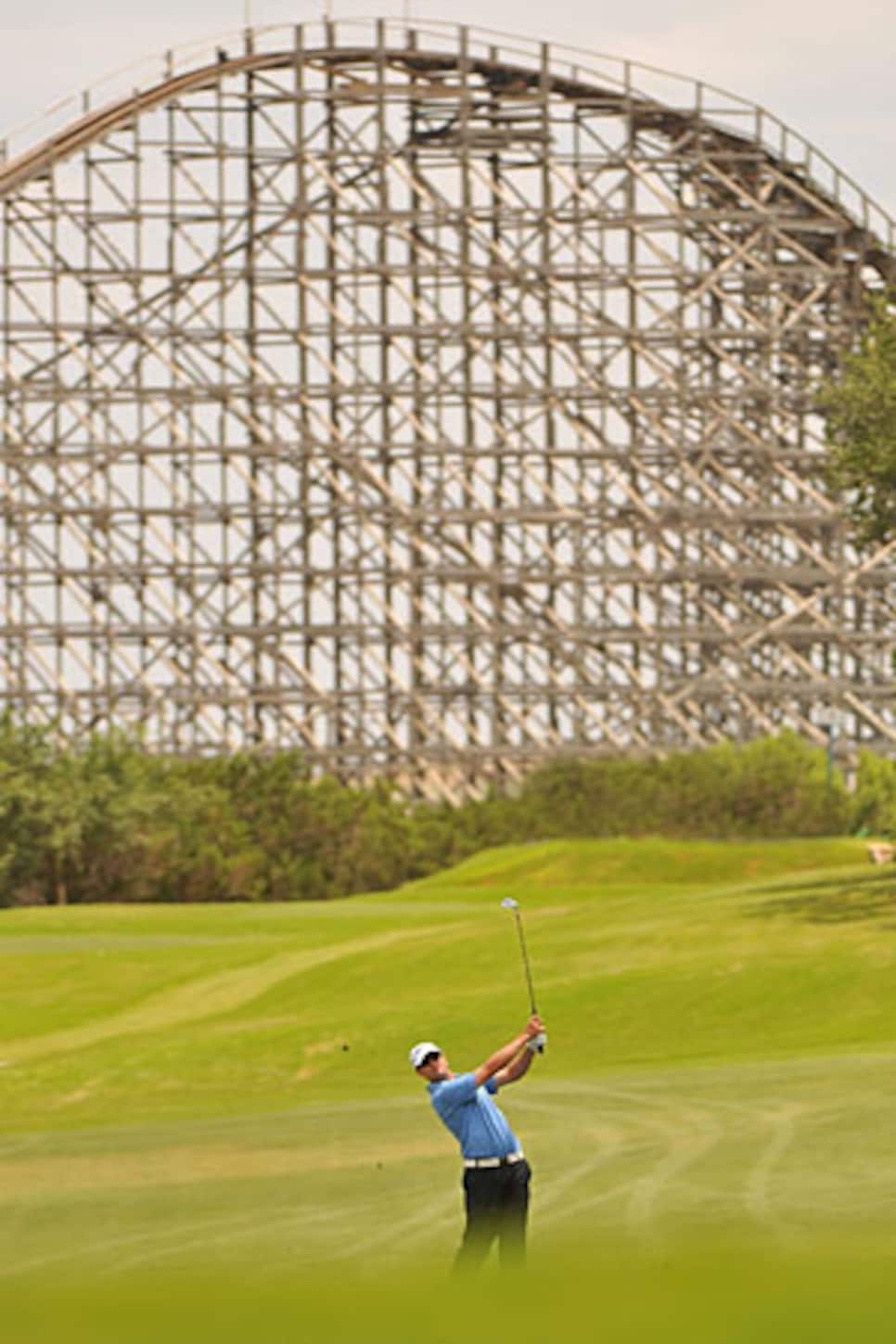 Zach Johnson will be forced to go for a third-straight win in the Texas Open on a new course this year.
SAN ANTONIO -- The PGA Tour now has its own truck stop, hard by U.S. 281, a north-and-south thoroughfare that virtually splits the country in half. The Valero Texas Open, which trumpets itself as "Unapologetically Texas," has decided to reinforce its contention by offering the players courtesy trucks in lieu of courtesy cars.
Ford King Ranch pickups have been provided to the players this week in a first for the PGA Tour. It isn't the only change at the Texas Open, one of the longest running tournaments on the PGA Tour, first played in 1922.
After 15 years at the La Cantera Golf Club, it's moving to a new course, the AT&T Oaks Course at the TPC San Antonio northwest of downtown. Selling naming rights to a golf course, that's new, too.
The course was designed by Greg Norman with input from Sergio Garcia. Good move on the tournament's part; Garcia will be playing in the event for the first time since 2003.
The headliner is Ernie Els, something of a coup for a tournament played in the wake of the Players Championship and ahead of two more popular Texas tour stops, the HP Byron Nelson Championship and the Crowne Plaza Invitational at Colonial.
Els is already a two-time winner on the tour this year, is its leading money winner, and is ranked No. 7 in the world. This is the first time he's played the Texas Open.
And just for the record, it's the Lone Star State, not the lone star tournament, though it might seem as such at first glance. It has attracted six players in the top 50 in the World Ranking -- Garcia, who is 27th, Dustin Johnson 30th, Adam Scott 43rd, Vijay Singh 46th and Michael Sim 48th. It also has a two-time defending champion who once won the Masters, Zach Johnson.
The courtesy trucks came about as a result of a smattering of pickup trucks that were included in the fleet of vehicles Ford provided for the tournament last year. The response was favorable, and so tournament officials decided to offer courtesy pickups, though players bringing their families can opt for an SUV instead.
"Obviously, we'll have Expeditions and other SUVs for guys traveling with their families," tournament director Craig Smith said last week. "But unless you've got a bunch of kids, these big-boy trucks are all you need."
Their miles-per-gallon won't be an issue, either. Valero is an oil company with its own gas stations.