News
Tour Officials Hampered By UK Tax Rules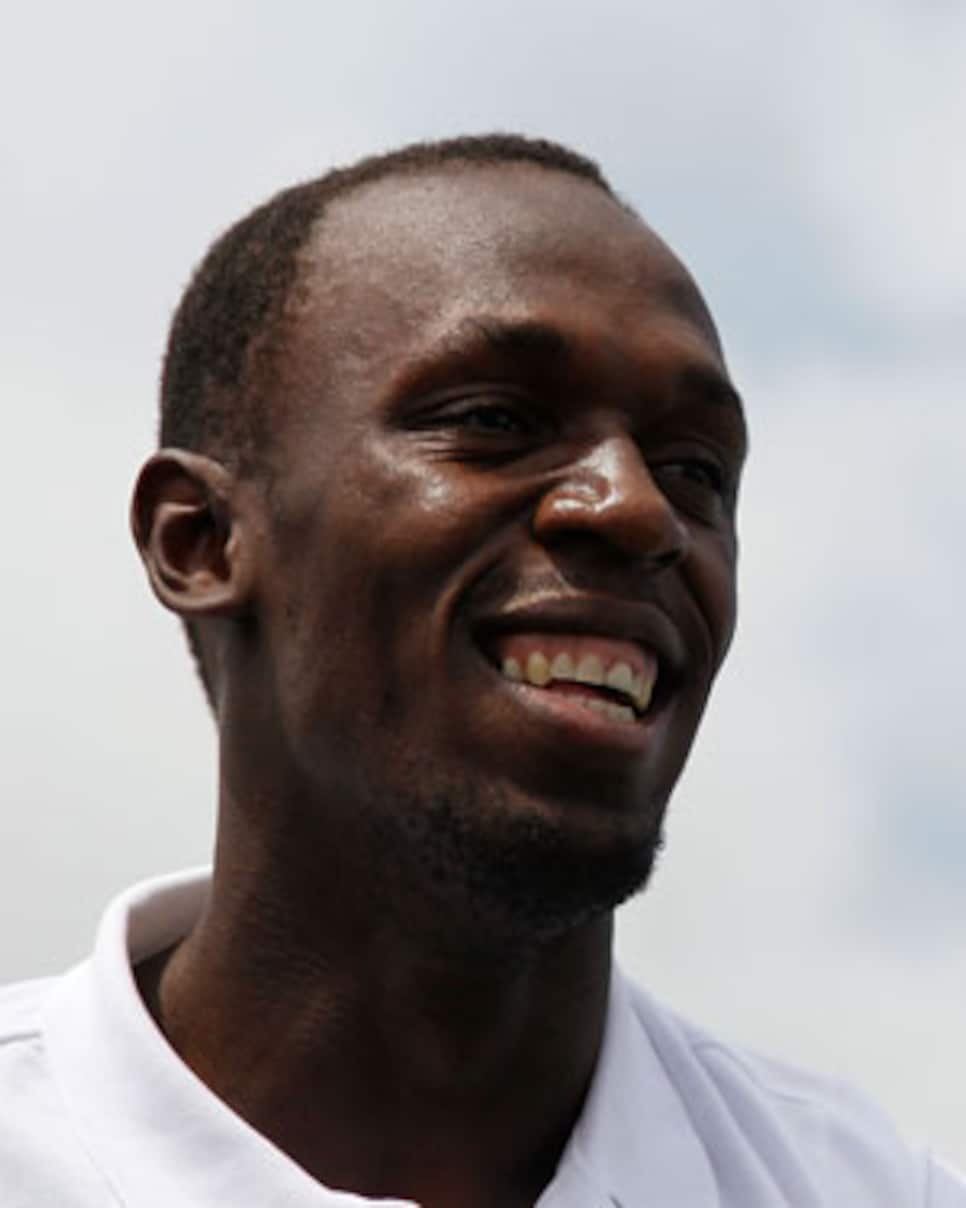 Sprinter Usain Bolt will not compete in certain British events because of tax rules.
LONDON (AP) -- European Tour officials are in talks with the British government to change tax rules which could deter leading golfers from playing in the Ryder Cup in October.
"These tax rules are discouraging leading sportsmen and sportswomen from competition in Britain," Mitchell Platts, the tour's director of public relations corporate affairs, said Tuesday.
Players competing in the match between Europe and the United States at Celtic Manor, Wales, could be affected by recent rules issued by the customs and revenue agency, known as HMRC.
The agency can now tax foreign athletes not just on prize money earned but on sponsorship and endorsements connected to performances in Britain.
Jamaican sprinter Usain Bolt is among the athletes who have opted against competing in certain British events because of the rules implemented after HMRC won a landmark case four years ago against American tennis star Andre Agassi. Endorsement payments subsequently were liable for tax.
Non-British players competing in the Ryder Cup -- from other European companies and the U.S. -- would be harder hit since they receive no prize money from the event, and with just two months left before the match, the European Tour said it was concerned.
"Our aim is to attract the best players to provide the best entertainment for our audiences in the U.K. This tax rule is seriously hampering our efforts," Platts said. "Discussions continue to take place with the HMRC and these discussions include the Ryder Cup."
The Ryder Cup could yet be made exempt from the new rules, as the Olympic Games are. Next year's Champions League final at Wembley was also accorded similar status in March but only after the stadium had lost out on a bid to host last season's final because of tax issues.
Bolt, the Olympic and world champion in the 100 and 200 meters, said he would not be competing at the Crystal Palace meet this weekend because of the tax rules, which also are known to limit Spanish golfer Sergio Garcia's appearances in Britain.
Agassi was ordered in 2006 to pay tax on a portion of cash paid to him by Nike and Head because he endorsed their products at Wimbledon and other events in Britain.
In the wake of that case, HMRC is now able to claim tax on a proportion of an athlete's worldwide endorsements earnings. So if 50 percent of an athlete's events are in Britain, 50 percent of their global endorsement earnings can be taxed.
Britain's Lawn Tennis Association also expressed concern, saying the rules "may act as a disincentive for world class -- and emerging world class -- sportsmen and women coming to compete here."
HMRC defended the rules, saying the U.S., Australia and South Africa operate similar systems and that foreign residents in more than 100 countries can claim tax relief under double taxation agreements.
"It is only right that where someone comes to work in the U.K. and receives an income, that tax is paid on that income, where it is due," the agency said. "Only the money the sports star earns in the U.K. that is connected to their performances in the U.K. is taxed."