News
Yoo Beats Stanford In Final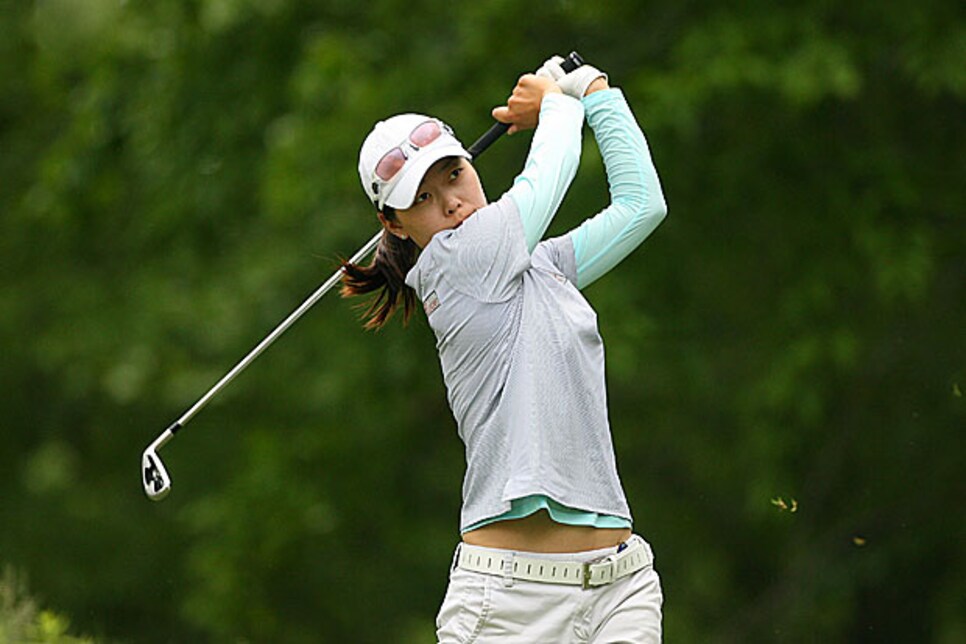 Yoo had to knock off top-ranked Jiyai Shin to reach the final.
GLADSTONE, N.J. (AP) -- Sun Young Yoo won the Sybase Match Play Championship for her first LPGA Tour victory, beating Angela Stanford 3 and 1 on Sunday at Hamilton Farm.
"My goal was to get past the first two days," Yoo said. "I did a lot better."
Yoo, the 23-year-old South Korean player in her fifth LPGA Tour season, is the LPGA Tour's eighth straight foreign winner and 25th in the last 26 events.
Michelle Wie -- in the Lorena Ochoa Invitational in November -- is the lone U.S. champion since Cristie Kerr won the Michelob Ultra Open a little over a year ago.
Yoo won the 13th and 14th holes with pars and took a 2-up lead with a 15-foot putt for her first birdie of the match on the par-3 16th.
The match ended on the par-4 17th when Stanford missed her birdie putt and conceded Yoo's birdie. Losing semifinalists and fellow South Koreans Jiyai Shin and Amy Yang then rushed onto the green and showered the winner with water.
"She's a solid putter and, obviously, a solid player," said Stanford, a four-time winner on the LPGA Tour. "If you don't put any pressure on her, she's going to make everything -- and I didn't put an ounce of pressure on her."
In the morning semifinals, the 28th-seeded Yoo beat the top-ranked Shin 2 and 1, while the 10th-seeded Stanford advanced with a 19-hole victory over Yang. Shin won the third-place match, beating Yang 3 and 2.
Yoo, who earned $375,000 from the $1.5 million purse, also beat No. 32 Karen Stupples, No. 5 Kerr, No. 12 Song-Hee Kim and No. 4 Yani Tseng.
"I felt really comfortable out there," Yoo said. "I wasn't nervous."
In the final on a cloudy, muggy afternoon, Yoo won the par-3 third with a par, then halved the next seven holes, with the players splitting the par-4 ninth with bogeys.
Stanford took a 1-up lead with birdies on Nos. 11 and 12 -- her only birdies of the match -- before handing Yoo the par-4 13th with a bogey.
Stanford's approach from 138 yards rolled off the green into thick, wet rough. She took a drop because of standing water, then watched her third shot roll back into the same area. After another drop, she hit to 4 feet to set up a bogey, and Yoo two-putted for par to square the match.
"It was really mushy down there, but I shouldn't have been down there in the first place," Stanford said. "I tried to hit an easy 9-iron. It got up in the air and started to float and I said, 'Oh, boy!'"
Yoo took the lead on the par-4 14th with another two-putt par after Stanford failed to get up and down for par from a deep greenside bunker.
Yoo then made the 15-foot birdie putt on 16 to make it 2-up. Stanford got a bad break on the hole when her tee shot hit the flagstick and ended up 20 feet away.
"The flagstick didn't help," Stanford said.