The Loop
Golf sums up the struggle of life, according to Nick Saban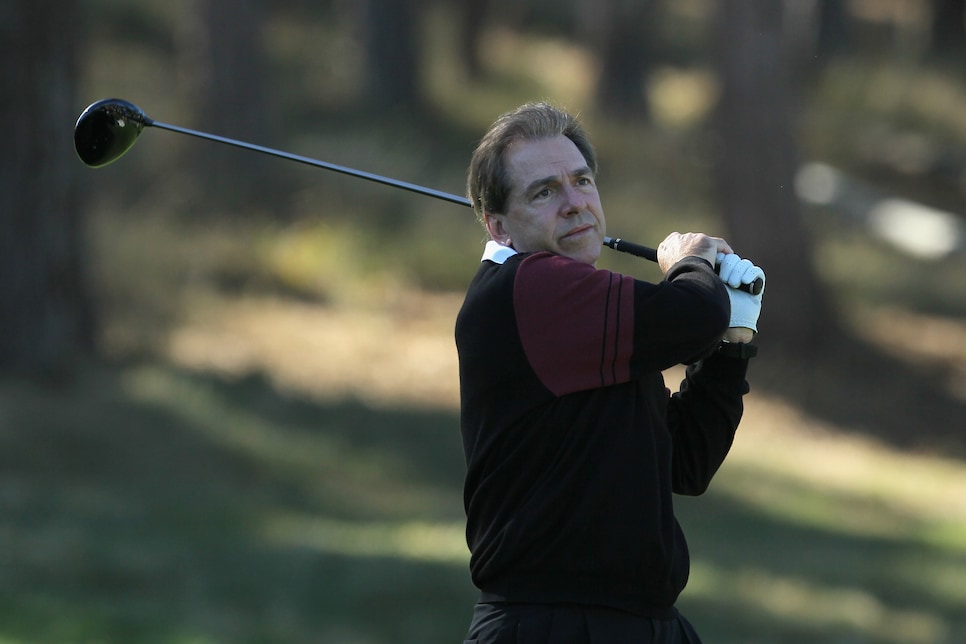 Despite winning four of the past seven national championships, making the most money in his profession and owning a kickass lake house, Nick Saban perpetually looks like someone TP'd his lawn. How could a man with so much success be so sullen?
Finally, thanks to the prism of golf, we know why.
In an interview with FOX Sports' Bruce Feldman, Saban revealed his mindset regarding execution. To the Alabama football coach, score shouldn't dictate results; each play is inherent only to itself. To better explain this sentiment, Saban tapped into his experience in golf:
"Golf is a metaphor of life. I mean, every shot. You have this beautiful hole, this beautiful opportunity to get a good score," said Saban. "Well, I hit a great drive, but it doesn't matter. It's only the next shot that matters. You could hit that in the water, which means now you have to overcome adversity. You put yourself in a hole and it's, 'Can I get up and down and still make bogey?' But that's how life is."
I guess it makes sense that Saban, a guy who can't crack a smile during a Gatorade bath, fails to find joy in the perfect drive. Of course, he is one of the most successful figures in sports, so perhaps there's something to this "only the next shot matters" mentality.