News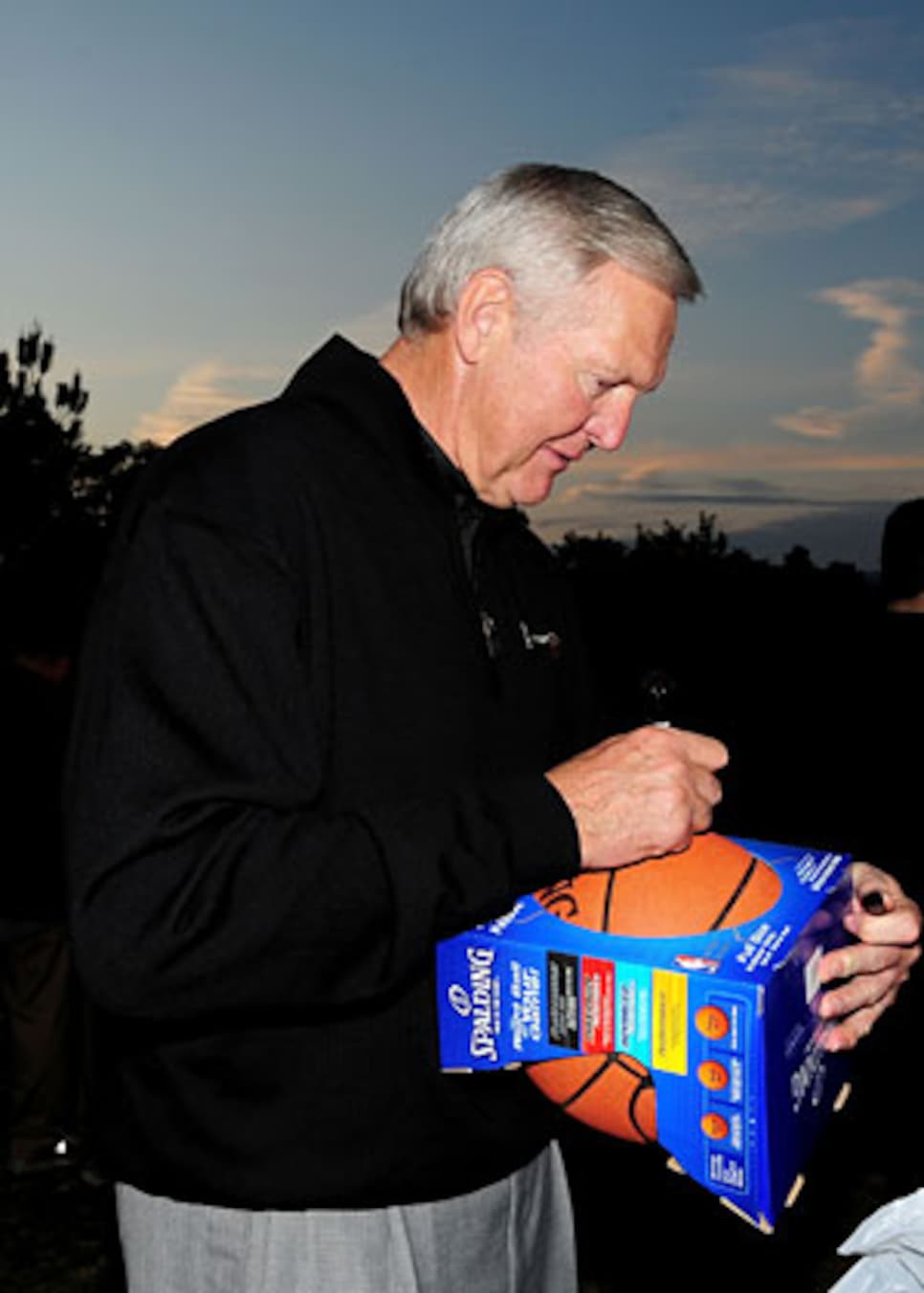 Tournament Executive Director Jerry West is trying to restore prominence to the longtime PGA Tour stop.
PACIFIC PALISADES, Calif. -- The Ben Hogan statue adjacent to the clubhouse at the Riviera Country Club speaks to the history that is more durable than the indestructible kikuyu grass with which its course is carpeted. History here is the built-in hedge against obsolescence.
The Northern Trust (nee Los Angeles) Open nonetheless saw a need to elevate the tournament's profile and for help tapped another historical vein in these parts. It brought aboard as executive director Jerry West, who has few peers in the annals of Los Angeles sports.
At that, it is possible that West, NBA guard extraordinaire, never encountered this kind of smothering defense of his best efforts even when Walt Frazier was dogging him.
The tournament that starts on Thursday at the Riviera Country Club won't have Tiger Woods. West was courting him, and though we won't know whether he might have succeeded, Woods' affection for the Los Angeles Lakers would have made it difficult for him to reject the overtures.
It will have Phil Mickelson, the defending champion, but whether it has his full attention remains to be seen. Mickelson tossed a barrel of oil onto a smoldering controversy last week, inflaming the Ping Eye 2 wedge issue that will hang over the tournament, as the lines of questioning in Tuesday media conferences suggested.
It won't have good weather, though that has nothing to do with West's star-crossed debut. Yes, Southern California does have a rainy season and this is it, with which this tournament is all too familiar (in 2005, only 36 holes were played). Weather.com forecasts a few showers on Friday and rain on Saturday, a 70 percent chance.
It will have a decent audience on Sunday, at least until 3 p.m. PST approaches. That's when the Super Bowl countdown begins in earnest (kickoff is 3:25). NBC's telecast is set to conclude at 3 p.m., but should the players dawdle as they did a week ago (the Farmers Insurance Open ended at 3:46 p.m.), or send it to a playoff, someone might steal away with a victory and there won't be any witnesses.
Ordinarily the last tournament before the WGC-Accenture Match Play Championship, the Northern Trust Open was bumped up two weeks, hence it butts up against the nation's premier sporting event. It, too, no longer has the advantage of preceding the WGC event that has served as an inducement for international players to prep in Los Angeles.
The tournament does counter capably with Riviera, a revered course that is lure enough to deliver a representative field anyway, World Ranking Nos. 2 (Mickelson), 3 (Steve Stricker), 5 (Jim Furyk) and 8 (Padraig Harrington) anchoring the field. It also has three of the four major champions from '09 (Angel Cabrera, Stewart Cink and Y.E. Yang), as well as Ernie Els, Ryo Ishikawa, Adam Scott and Anthony Kim.
"It's a great old-time course with some history behind it, too," Stricker said. "You know, we don't get the opportunity to play this style very often, so it's always a treat to come here and play."
Yes, but what about the groove issue? Stricker indeed was asked about it on Tuesday, as were Harrington and Kim, setting a doleful tone for the week.