The Loop
You probably didn't notice: Hunter Mahan's remarkable ball-striking streak
Hunter Mahan's win at the Barclays was his first on the PGA Tour in more than two years, but it certainly wasn't just a one-week burst of good play. Following a near five-month stretch in which he finished no better than a T-24 at Congressional, Mahan has been on a ball-striking tear in his last three tournaments.
At Ridgewood Country Club, Mahan hit 58 of 72 greens (80.56 percent) to easily lead the field. He hit 15 greens in three of the rounds, including during Sunday's 65 that delivered him a two-shot win. But his play from tee to green was just as impressive in his previous two starts, even if his results didn't show it.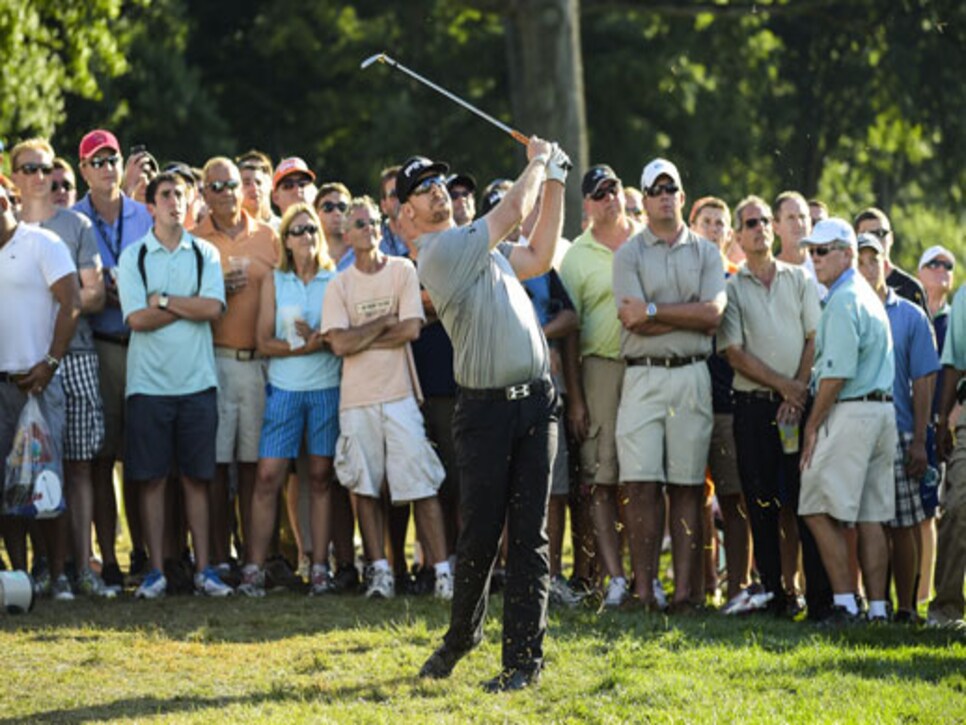 Mahan tied for the lead in greens hit at the WGC-Bridgestone Invitational, where he finished T-15, as well as at the PGA Championship, where he finished T-7. That's three weeks in a row of leading a PGA Tour field in greens hit.
To put that in perspective, no other player on tour in 2014 has led the field in GIR in more than two events total. And Mahan's 78.7 percent clip in his last three starts outpaces the red-hot Rory McIlroy (73.6) in that span by more than 5 percentage points.
The recent stretch has Mahan back to 28th in GIR for the season, which shows how far he had fallen during his slump, and his overall stats from tee to green are closer to what we're used to seeing in recent years. Mahan is eighth in total driving (he was eighth last year and second in 2012) and 12th in ball-striking (he was 11th last year and third in 2012).
Mahan is hoping to be one of Tom Watson's captain's picks for next month's Ryder Cup. Watson has said he's going to look a lot at "gut factor," or the ability of a player to play under pressure. We're not sure where Watson ranks Mahan in that category, but it will be hard to not take a long look at a guy consistently hitting greens at this rate.