News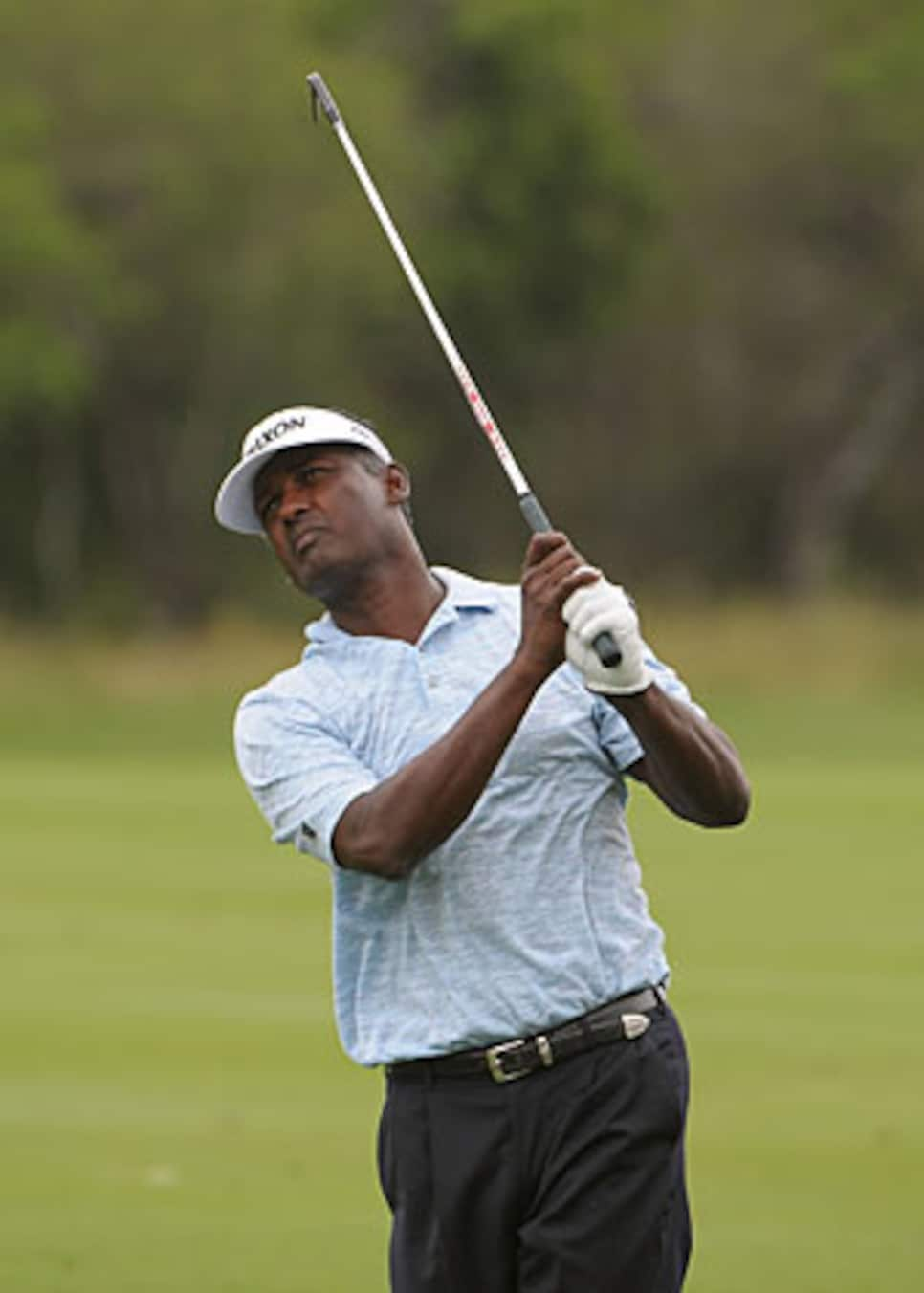 Singh has played in 64 straight majors, the longest current streak.
DUBLIN, Ohio (AP) - Vijay Singh won't have to go through qualifying to play in the U.S. Open in two weeks at Pebble Beach.
The U.S. Golf Association granted Singh an exemption on Wednesday. He was scheduled to play in the 36-hole qualifier on Monday, a day after the final round of the Memorial Tournament.
The USGA cited Singh's battle against several injuries in giving him the exemption.
"I'm finally back to good health and really looking forward to competing at Pebble Beach," said Singh. "I can't wait to tee it up."
Singh will be playing in his 64th consecutive major, the longest current streak.
"There were many compelling reasons for us to invite Vijay Singh into the field of this year's U.S. Open, particularly his three wins in majors in the last 12 years," said Thomas J. O'Toole Jr., chairman of the USGA's championship committee. "He has played through injuries, which caused him to drop, quite quickly this year, in the world rankings. He's always been competitive at the U.S. Open and he is healthy and playing well again."
Singh, winner of the PGA Championship in 1998 and 2004 and the Masters in 2000, has not won in the last two years and had fallen out of the top 50 in the world rankings, which are exempt from qualifying. He is playing at the Memorial Tournament this week, where he won in 1997.
Singh, a winner of 34 PGA Tour events, has played in the last 15 U.S. Opens and 16 overall. His best finish was a tie for third in 1999.
He was replaced in the sectional qualifying field by Michael Balcar, of Holland, Ohio, who just completed his junior year of high school.
The USGA, which conducts the championship, also offered a special exemption for the upcoming Open to Tom Watson, who won the 1982 U.S. Open at Pebble Beach.