News
PGA Tour's PAC To Discuss TV Access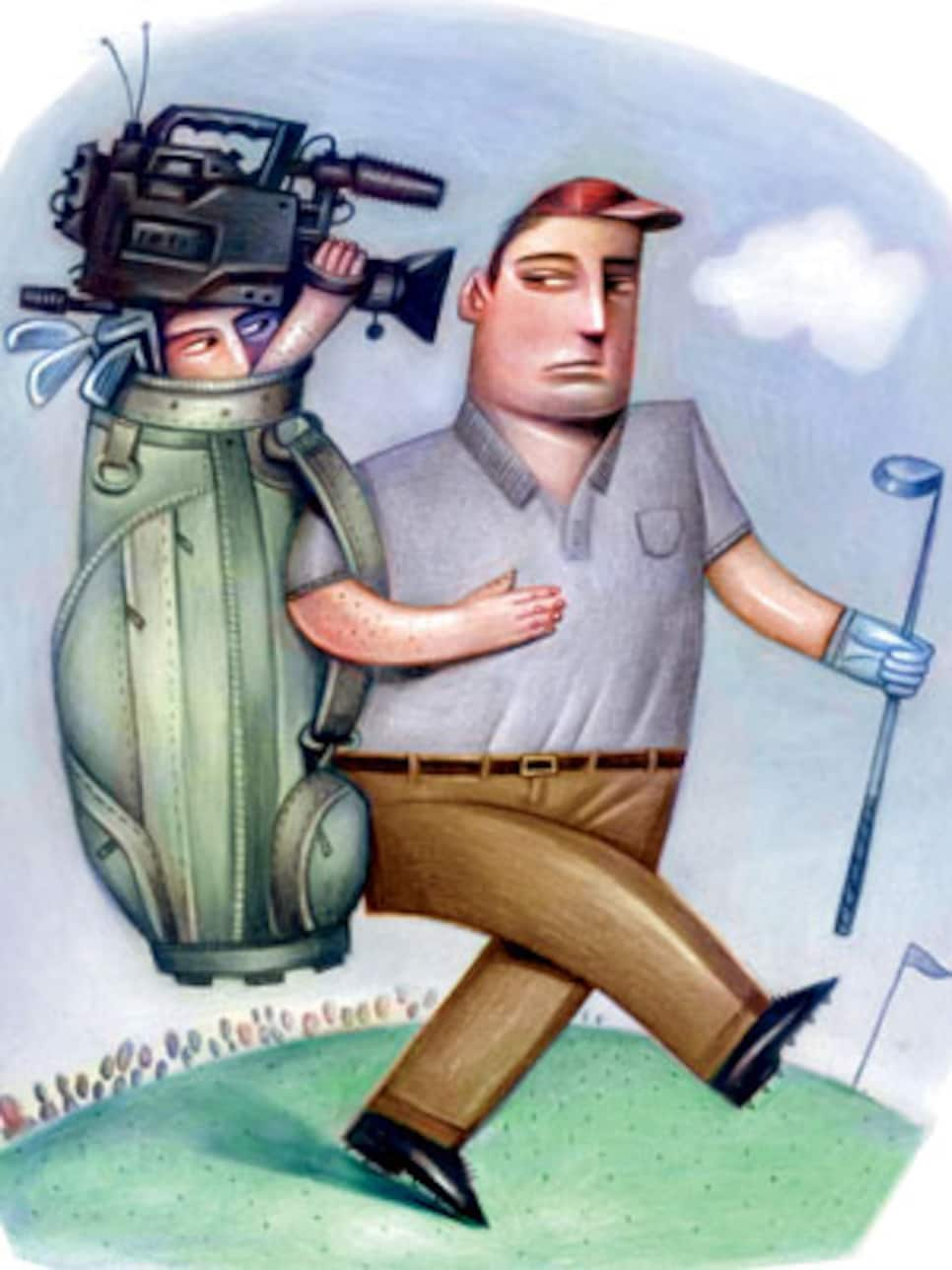 In catching Michelle Wie as she pleaded her case to LPGA officials regarding her latest rules dispute both on the course during the final round of the Kia Classic two weeks ago and inside a TV production truck afterward, Golf Channel offered viewers an intriguing look at the story behind the story. It wasn't exactly watching the sausage being made, but there was something voyeuristic about listening to conversations that typically go on behind closed doors. No superslow-motion cameras or 3D technology was needed to appreciate the bubbling drama, one that had TV executives salivating and professional golfers perspiring.
In that context, when the PGA Tour's 16-member Player Advisory Council reconvenes April 13 before the start of the Verizon Heritage on Hilton Head Island, the only topic on the agenda is TV coverage of the tour. In preparation for the next round of TV rights negotiations, network executives are preparing a comprehensive presentation of proposed coverage enhancements for tour telecasts, Golf World has learned.
While sources said they did not have details on what the networks might propose, PAC members, speaking on a condition of anonymity, figured that more was going to be asked of players, be it access during telecasts or pre- and post-round programming elements. The meeting is expected to last approximately one hour with producers Lance Barrow (CBS), Tommy Roy (NBC) and Jack Graham (Golf Channel) expected to attend.
"The networks are getting in-game interviews with baseball managers and NBA coaches," said one player, "and you have to think they will be looking for more access to our guys." Golf Channel already has access to players on the LPGA and Champions Tour during competition.
The PGA Tour's current six-year deals with CBS and NBC run out at the end of the 2012 season. The tour's rights agreement with the Golf Channel for early round coverage runs through 2021.
"I don't know what they're going to talk about," said PAC member Jim Furyk. "To be honest, I think it's something that the tour has put together, to get these guys in front of us, throw out some ideas. It can't hurt to see what they might be thinking."
Another player said the PAC may be open to what network execs suggest, but isn't confident that the tour will play ball. "TV comes in and asks us to be more entertaining, and then the tour turns around and wants us to be robots and not show any emotion. We get conflicting messages like that all the time."
Few disagree, though, that the way the tour handles the issue of broadening access will be pivotal to the upcoming negotiations. To get the dollar amounts tour officials hope for in the next contract, some sort of concessions would appear to be needed. Just how far back the curtain gets pulled remains to be seen, but viewers are likely to see and hear more than ever.