News
A Tip For Mike Davis: 'Quiet Please'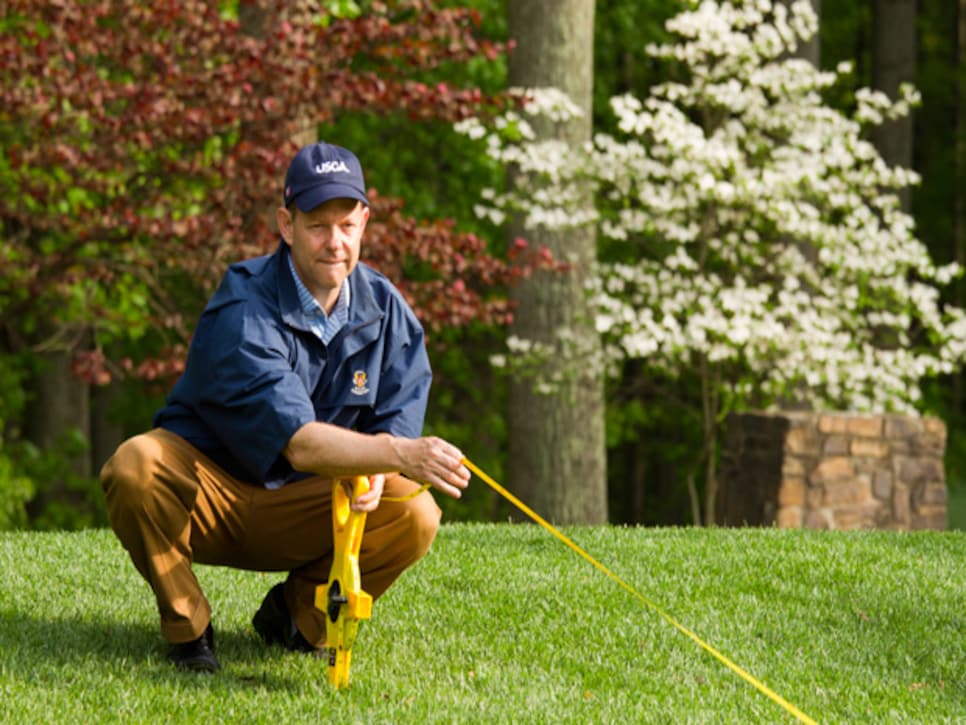 His silence would be risky, bold and bound to upset a few of the precious egos entered in this year's U.S. Open. But five years into Mike Davis' reign as U.S. Open overseer and, since March 2, his executive directorship, it's time for the Wizard to shut his rules trailer office door and reveal fewer course setup details.
Since taking over for Tom Meeks in 2006, Davis has unveiled key changes to the presentation of America's national championship: graduated rough, varied tee locations, wider landing areas, conversions of dreary par 5s into risk-reward holes and most extravagantly, turning a medium par 4 into a drivable cutie.
Davis and the championship committee chairmen who've supported the radical departure within the uber-conservative USGA world have generously shared the reasoning behind their philosophy with players, media, rules officials, marshals and, knowing Davis' gift for gab, probably even the cab drivers ushering him from Dulles to Congressional. This transparency, along with player notices outlining likely setup twists, has won over most contestants and even their skeptical luggage-toting sidekicks who have been forced to work a little harder. The only consistent naysayers to Davis' style remain old-line USGA types who believe the 46-year-old is spotlight-happy, injecting himself too overtly into the championship by making players adapt to daily course setup twists. Yet Davis' more varied setups have proven no more impactful on the outcome than an unexpected wind gust, a heavy downpour or a hundred other elements that influence a major. But unlike Mother Nature, Davis is available before and after play to discuss the rationale behind his moves.
Yet now that the benefits of varying the U.S. Open examination have been understood and employed at tournaments throughout the country, it's time for Davis to ratchet things up by saying a whole lot less. And that appears to be his plan.
, Davis takes interested observers through the setup at Congressional and shares plenty of clues about this year's plan. He is still candid in explaining how he'll spice things up -- especially at the par 5s where players can expect some wild swings in yardage -- but this time around Davis actually pulled back information about a few of his plans, including one hole where a radical tee shift may shock tournament golfers used to having their hands held.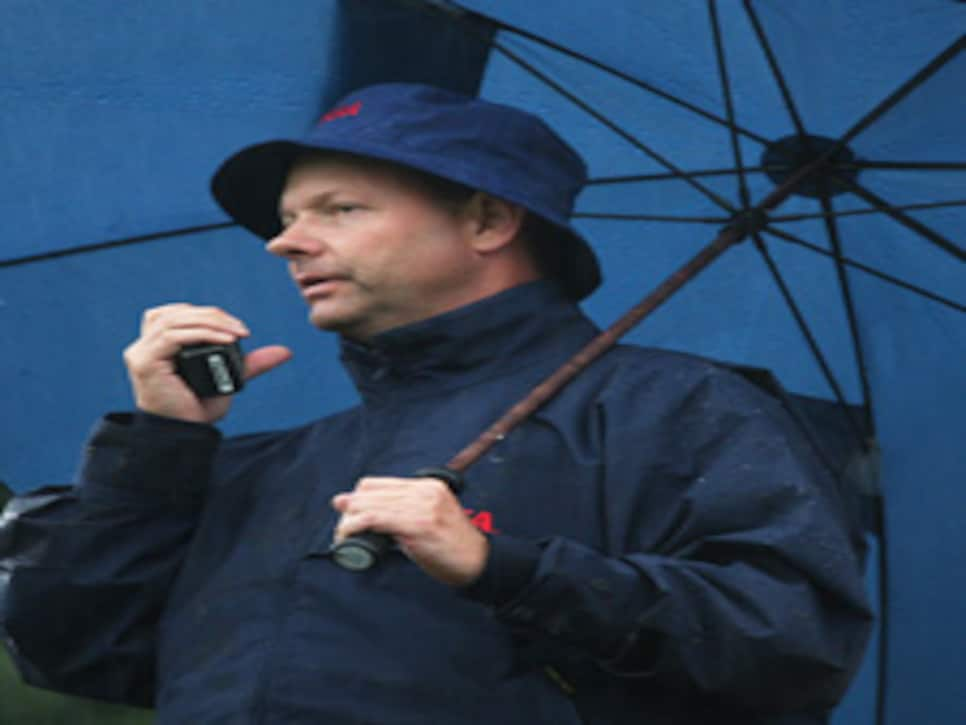 "This is one where I want them saying, 'I never thought they'd do this,' and we see them get out their yardage book and ask their caddie, 'Can we carry that?' " Davis said. "I think it'll be a classic example of impromptu course management."
The thinking goes something like this: Players have had five years to better understand what kind of setup moves Davis and the championship committee are likely to make. They know he is liable to move tees around and to present hole locations only accessible after trying a daring tee shot. Par-3 yardages and shot-shaping requirements have been more fluid, three-shotters are often made into reachable par 5s, and architectural features are better utilized to promote thinking, risk-taking and exciting leader board swings.
"To me," said Davis, "part of the whole challenge and test is to have them occasionally saying, 'I did not expect this' and 'Now what do I do to lay back?' or 'What does it take to carry a feature?' And by the way, 'Where's the hole location?' [or] 'If I try a certain shot, will that get me a better angle to the hole?' "
Davis hopes to reach a point where shrewd planners reap rewards for having imagined and planned better than others.
"If someone is smart enough to say, 'I wonder if they'll ever do that,' and they gain an advantage, I say good for them."
Local knowledge has become less of a factor in modern golf with improved agronomic practices and high-tech monitoring systems rendering every green the same firmness and speed. Practice rounds have become less important as a result, but if Davis is able to hold back some of the committee's setup plans, pre-tournament preparation figures to become a lot more important. Players and caddies seeking an edge should take better notes and check out where netting has been placed to preserve a tee area. They might even be wise to ask the maintenance crew or members what they suspect might be the setup twists. And they'll need to become more adept at studying a hole design and contemplating how to attack under different conditions, both weather- and committee-influenced.
Some contestants and caddies will inevitably complain that less transparency amounts to trickery. But how a player adapts to the unexpected is the very thing that makes championship golf so compelling. It's the intangible that has long made links golf in the British Open far more interesting than more predictable golf on American inland courses.
Over the last five years the Davis approach has rewarded sound planning and a wider array of shot­making. The daily twists have also proven fascinating to watch. And now that players and caddies expect to see a variety of setup shifts, Davis should not be accused of deception if he reveals less prior to championship rounds. Because in sharing fewer warnings, the committee is merely asking players to do more pre-tournament homework and draw upon their creativity and intuition. Which is why the moment has arrived for the Wizard to spend more time behind his curtain and a little less time in front of a microphone. Even the old line Blue Blazers might like that last part.