The Game Gave Me Confidence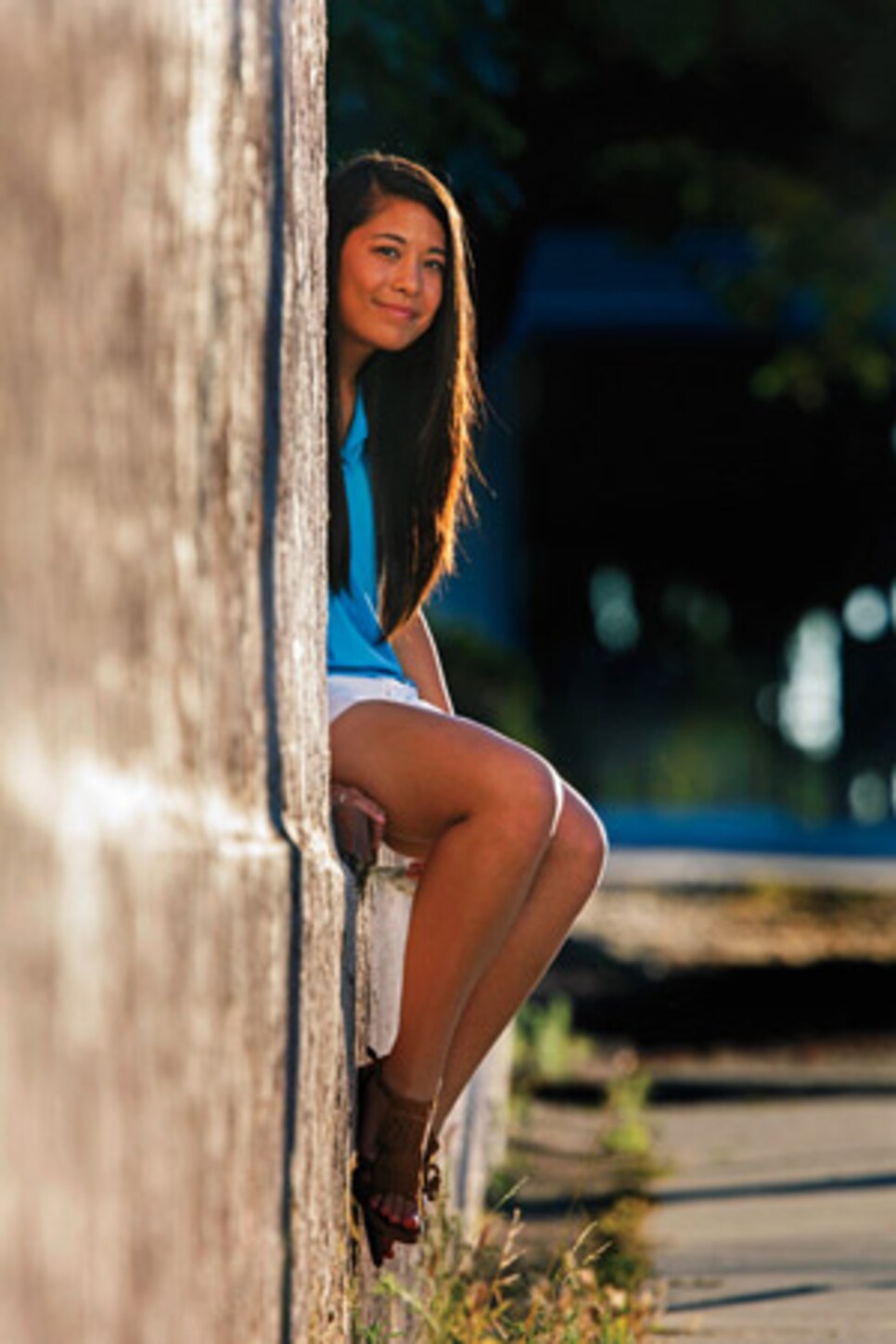 Timid from hearing loss, Elise made friends in golf.
When I was 6 years old, I was in a bad mood. The world had changed since I was 5. I couldn't say what was different, but it was a worse place.
Everyone was talking behind my back. All the people who'd been my friends in kindergarten had become my enemies, or so it seemed. I stopped speaking in class because I was embarassed at how I could barely follow the lessons. My parents noticed I was eating less. They asked what was making me unhappy, but I didn't know the words to explain.
Midway through that year, my first-grade teacher told my parents she suspected there might be something wrong with my hearing. They took me to a doctor near our home in the City Heights section of San Diego to be tested, and I was diagnosed with mild to moderate hearing loss. I would need to wear a hearing aid, or maybe two, the doctor told my parents, who waited until we got home to tell me.
I got to choose a pink set of hearing aids, but they were still ugly and bulky. I stopped cutting my hair so I could wear it long to cover my ears, but of course the kids at school eventually noticed what I was trying to hide. I don't have many memories of mean things people said to me, but classrooms could be tough places. To understand the teacher I had to sit up front, far away from the kids I wished were my friends.
I became the girl who lived in her shell. My hearing continued to deteriorate, and I was assigned a counselor who worked with my teachers to set up alternative-learning situations for me. I became a ravenous reader and quite good at schoolwork, but I didn't do much else.
My counselor's son was some sort of junior golf champion, and so she was the first person to suggest I give golf a try. My first reaction was, "No way!" Sports weren't for me, especially not an unusual one that might single me out even more.But when I was 11, Heather Liu, who was quiet and studious like me, asked if I would go with her to summer camp at The First Tee of San Diego. It turned out the par-3 course--with mounds and slopes magically interrupting the flat pavement of the neighborhood--was only two miles from my house.
It wasn't instant, but I fell in love with golf. Although I find most sports too noisy and the action hard to follow, golf is mellow and tranquil. Heather and I became best friends. It was very sad the next year when she and her parents moved back to China. From our emails I gathered she no longer had many chances to play. I felt like quitting, too, but my parents encouraged me to keep at it.
I made more friends at The First Tee. The atmosphere was friendlier than school, more inviting, and the little building became our clubhouse, a place we would go to hang out, do homework and play golf.
Golf is social. Whether it was strangers I got paired with at our par-3 course, or the adult members from local country clubs who would occasionally host us, the game forced me to interact with people. Instead of being intensely shy, I slowly became the girl who could meet anyone and chat for hours. That I was getting pretty OK at hitting the ball straight helped my confidence, too.
The thing about The First Tee is that it offers opportunities you'd never get at school. When I was a freshman, I got to go on a trip to play Cypress Point. Here I was, a girl from City Heights, getting to talk with incredibly successful doctors and businessmen on one of the most exclusive pieces of land in the world--with a caddie! Gazing out into the Pacific, it struck me how golf can take you places, so I'd better work on my game.
I captained the girls golf team all four years at San Diego High School of International Studies. Todd Smith, the director of golf at our First Tee chapter, somehow manages to find time to give one-on-one instruction to every kid who wants to improve. Now that I regularly volunteer (tutoring kids more with their homework than with their golf swings), Todd likes to tease me in front of everyone by recalling my first day when I was dragged kicking and screaming from my mom's car. Todd says he can't believe my transformation.
I recently flew to Washington to give a speech to members of Congress on behalf of The First Tee. Ironic, considering I used to be too scared to speak at school. This fall I enroll as a freshman at UCLA and plan on studying pre-med.
You'll find me at the front of the class, smiling.