The Loop
Golf rounds played in the United States in 2016 continue to rise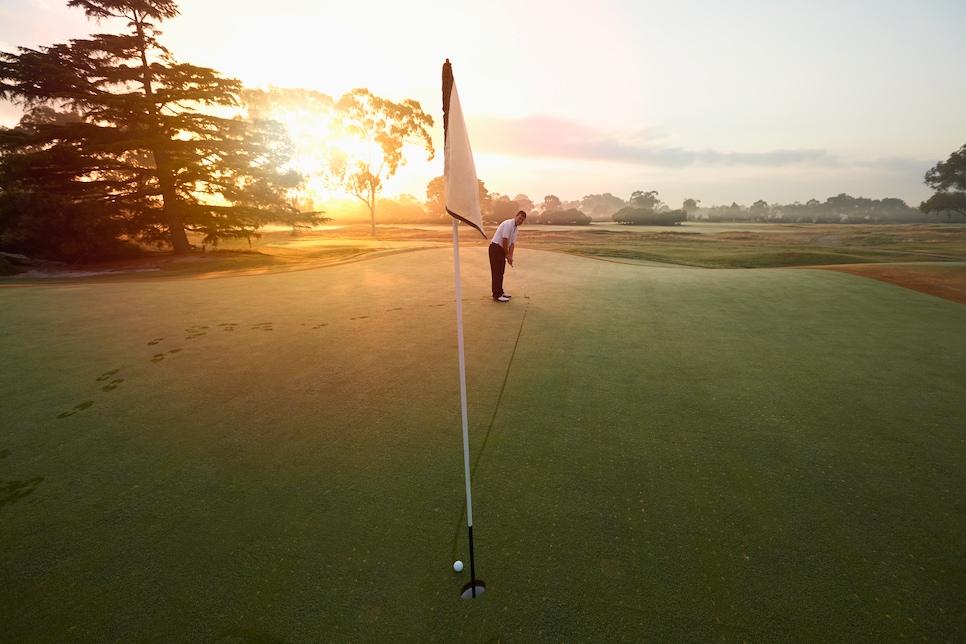 Getty Images/Blend Images
This was only further strengthened by a 5.3 percent year-over-year increase in June, according to Golf Datatech, assisting in bringing the year-to-date uptick to 2.7 percent.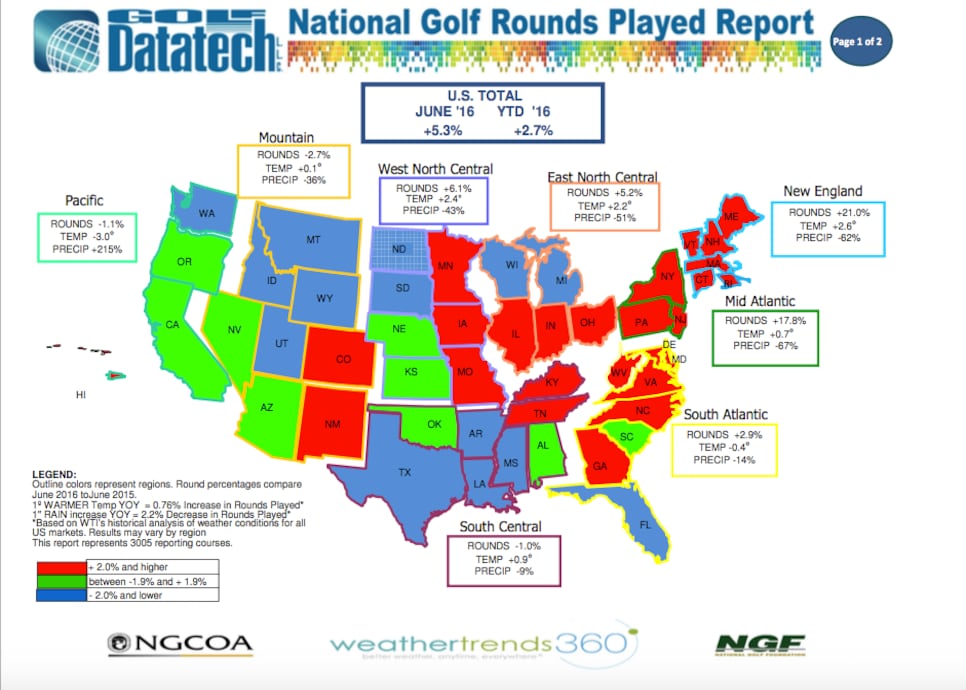 We have the East to thank for this boom, as the New England and Mid-Atlantic regions combined for a massive 38.8 percent increase in rounds in June. Rounds played in New York alone had increased by 28.2 percent year-over-year in June, as well as 32.6 percent across Maine, New Hampshire and Vermont.
Furthermore, the rain across the country had dropped by a large double-digit margin in nearly every region, except for the Pacific, where there was a whopping 215 percent increase. But that only took their rounds played down by 1.1 percent.