News
Mayfair Hangs On, Bramlett Makes Grade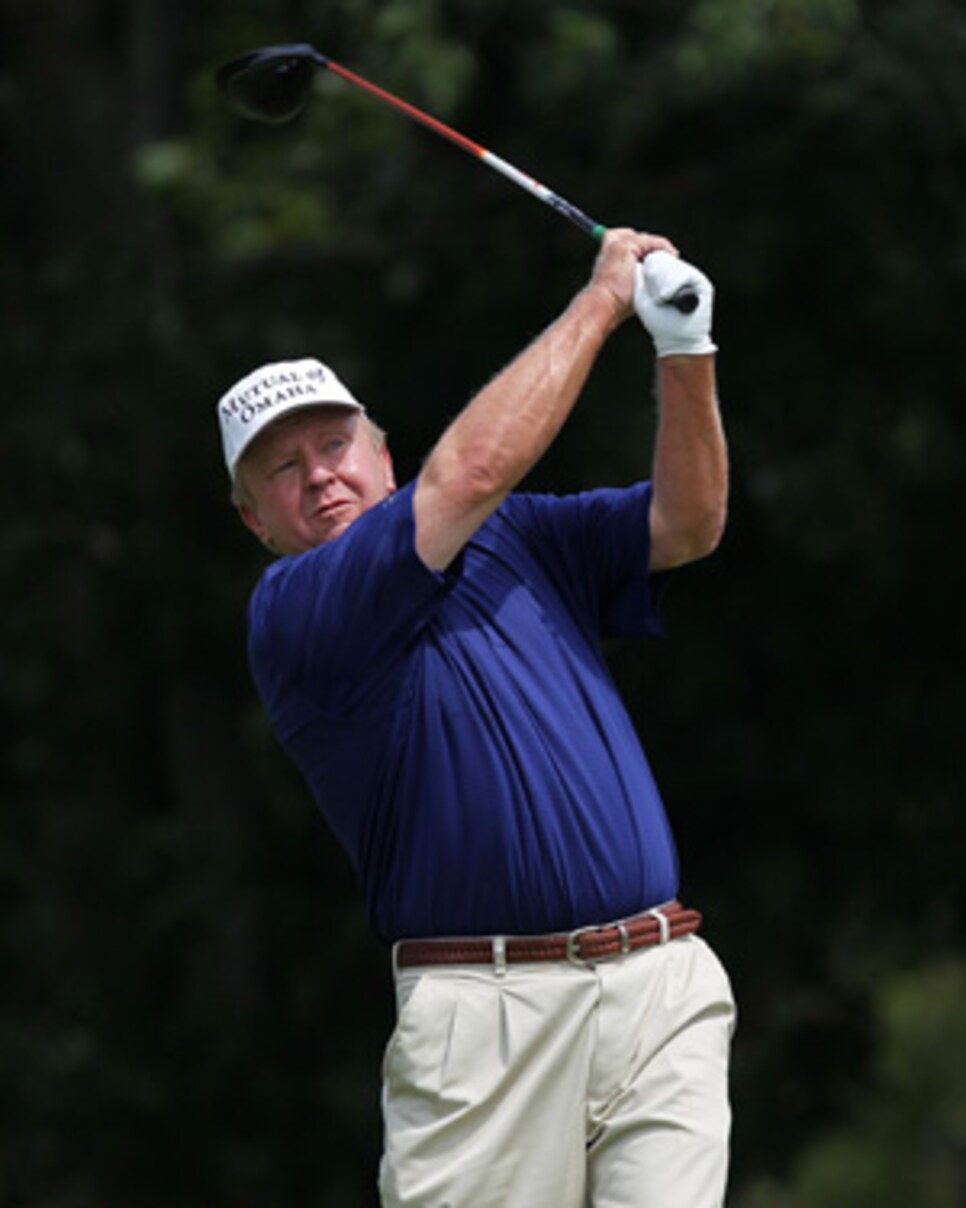 Billy Mayfair is headed back to the PGA Tour.
WINTER GARDEN, Fla. (AP) -- On the final hole of the final round of the final stage of the PGA Tour's qualifying school Monday, Joseph Bramlett delivered a putt that had him roaring, pumping his fist and high-fiving his caddie in celebration.
Sort of how Tiger Woods does it.
The former Stanford standouts now have even more in common.
Bramlett earned a PGA Tour card, joining Woods as the only players on tour of black descent.
"It's an honor. It truly is an honor," the 22-year-old Bramlett said, soaking in the moment. "Like I've said before, it's been a long time. I'm just thrilled to see it start to change."
Bramlett shot a 4-under 68 on the Crooked Cat Course at Orange County National, rallying from 33rd at the start of the day to make the cutoff for a tour card by two strokes. He finished 11 under at the grueling, six-round final stage of qualifying school to tie for 16th.
The top 25 scores and ties earned PGA Tour cards for 2011. The next 50 received cards on the Nationwide Tour.
"We're popping the champagne, baby," Bramlett's father, Marlo, said by phone from San Jose, Calif. "Unfortunately, he doesn't drink. So we'll give him a bunch of water bottles when he gets back."
Woods wrote on Twitter: "Congrats to Joe Bramlett for making it through Q School" and "Amazing feat considering he sat out a whole year with wrist injury. Can't wait to play with him next season."
Billy Mayfair shot a 2-under 70 to win the final stage, one shot ahead of William McGirt (68). Mayfair finished 18 under for the tournament, earning $50,000 for first place. Those at 9 under or better received a PGA Tour card, including four Nationwide players who qualified earlier and were seeking to improve their position.
Among the notables who did not qualify out of Q-school: Brett Waldman (68), the caddie for Camilo Villegas; Erik Compton (73), a two-time heart transplant recipient; Briny Baird (71), who lost his card on the final hole of the year at Disney to finish No. 127 on the money list.
Waldman qualified for the Nationwide Tour and said he will have to "sit down with his family" and discuss his future.
Bramlett bogeyed his first two holes but rallied with incredible putting. He finished with seven birdies that included the 17th, where he missed the fairway, was forced to lay up and made a 25-foot putt.
And just for an exclamation point, Bramlett knocked in an 8-foot putt to save par on the 18th that avoided the agony of having to sweat out the final groups.
"He's so clutch. You almost expect it to go in every time," his caddie, Don Allio, said.
Bramlett grew up outside San Jose in a multiracial family -- his father is black, his mother is white -- and endured the odd stares at junior events when his parents followed him on the course. He plastered posters of Woods on his bedroom wall after the 1997 Masters, and he later competed in the Junior World Championship in San Diego with a team sponsored by the Tiger Woods Foundation.
When he was 14, he became the youngest player to qualify for the U.S. Amateur in 1992. He was All-America his freshman year at Stanford, when he helped lead the Cardinal to an NCAA title. Bramlett flew straight home to California to try to qualify for the U.S. Open, losing out in a playoff.
He also overcame two injuries to his wrist that nearly derailed his career at Stanford.
"I never doubted it would happen," he said. "This has been my dream since I was a little kid."