News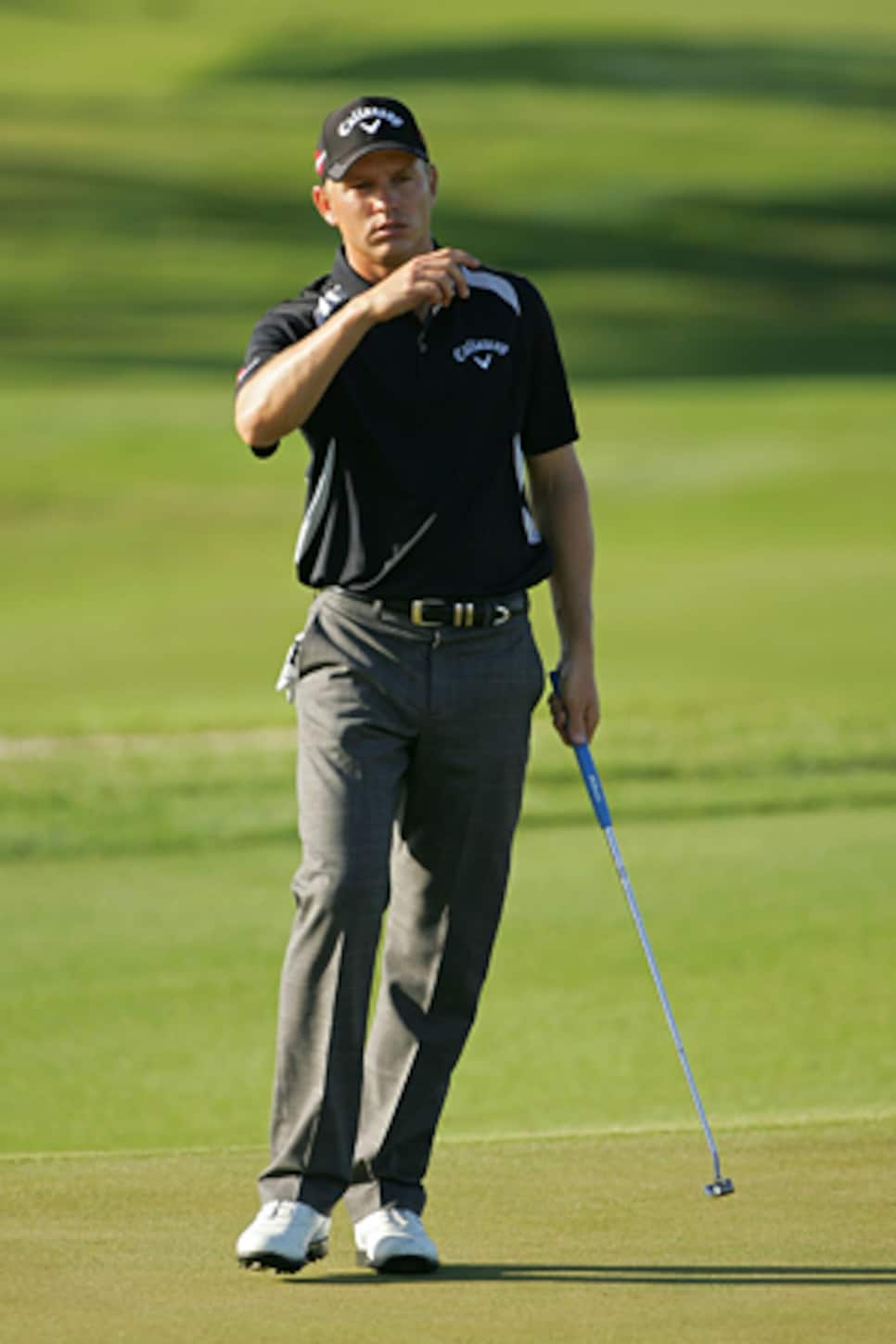 Lamely earned $630,000 and PGA Tour playing privileges through 2012 with the win.
RIO GRANDE, Puerto Rico (AP) -- Rookie Derek Lamely has won the weather-delayed Puerto Rico Open during a Monday finish on the rain-softened tropical course.
Lamely finishes at 19-under-par 269 to outlast Kris Blanks at Trump International Golf Club-Puerto Rico, a palm-fringed 7,526-yard course which was deluged by rain early in the competition.
Blanks finishes at 17 under at the PGA Tour event.
Lamely, a rookie on tour who finished No. 4 on the 2009 Nationwide Tour money list, earns $630,000 along with PGA playing privileges through 2012.
Lamely, who finished at 1:30 p.m., had to watch his competitors for more than two hours to see if he'd be overtaken or forced into a sudden-death playoff.