News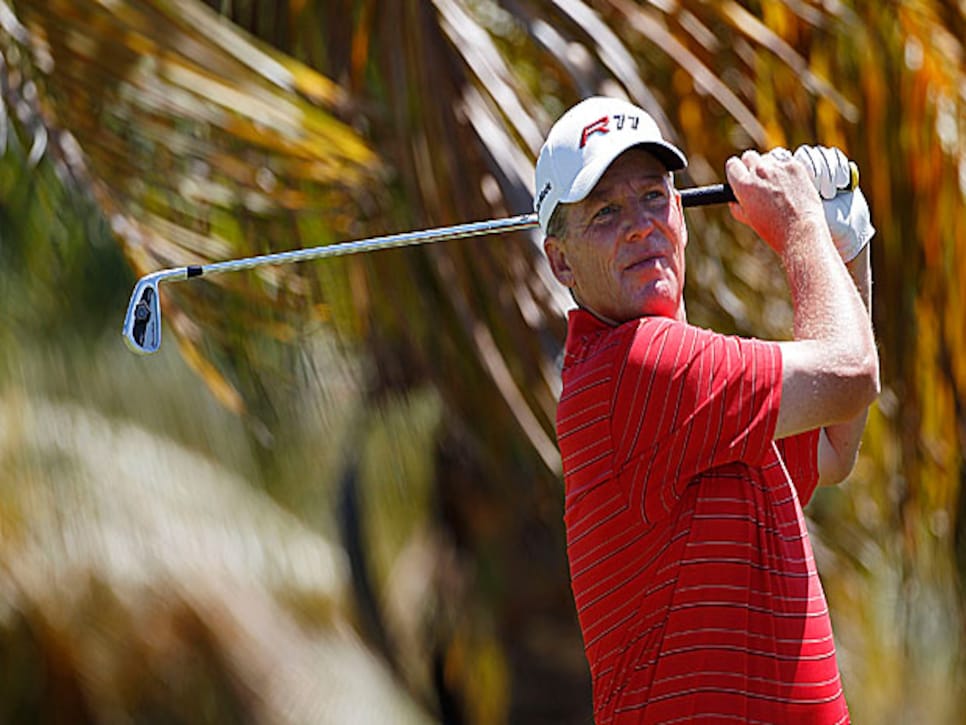 Bradley shot 68 in all four rounds.
RIO GRANDE, Puerto Rico (AP) -- Michael Bradley took advantage of Troy Matteson's short par miss on the first extra hole Sunday to win the Puerto Rico Open for the second time in three years.
The 44-year-old Bradley closed with his fourth straight 4-under 68 to match Matteson (72) at 16-under 272 at Trump International Golf Club, then parred the par-5 18th in the playoff for his fourth PGA Tour victory.
Matteson three-putted in the playoff, missing a 3-footer.
"I had almost the same putt in regulation, a little shorter and it went dead straight. And that one just barely broke enough to catch a piece of the hole," Matteson said. "If I hit it a little easier, it might have barely fallen in the left side. But I hit a good putt. I hit it right where I was looking and that's all you can do."
Bradley ended up in the playoff after missing a 3-footer of his own on 18.
"I don't know if that was turnabout fair play after that little putt I missed on the 72nd hole," Bradley said. "But you hate to win a championship like that with somebody else missing a putt like that. But you know, I'm very happy to be a two time champion of this event now, so I'll move on to next week."
Bradley birdied the first two holes in the final round, eagled the par-5 fifth and birdied the seventh to reach 17 under. He bogeyed the 14th, countered with a birdie on 15, then missed the short par putt on 18 to drop back into a tie.
"It would have been disappointing if I would have ended up losing the tournament because I missed that putt and then lost in the playoff," Bradley said. "Would have been disappointing, but I don't have to worry about it anymore. It worked out, I guess, in my favor."
Matteson also birdied the first two holes, but dropped strokes on Nos. 4 and 6 and parred the final 12 holes of regulation before losing on the first extra hole.
"Most people would walk off after a second, losing a playoff and maybe be distraught, but I haven't played good all year, so this is at least a sign of good things to come," said Matteson, a two-time winner on the PGA Tour. "I'm not disappointed with my play at all this week."
Stephen Ames (66) and Hunter Haas (71) tied for third at 14 under, George McNeill (69) followed at 13 under, and Bobby Gates (69) was another stroke back. Angel Cabrera (71) topped a group at 11 under.
"I enjoy the golf course," Bradley said. "It's tropical like Florida where I live. I like the greens. I like the layout. There's no rhyme or reason why I have played well here. I can't put a finger on it, but I'm not going to question it. ... Don't know why. I don't want to know why."