News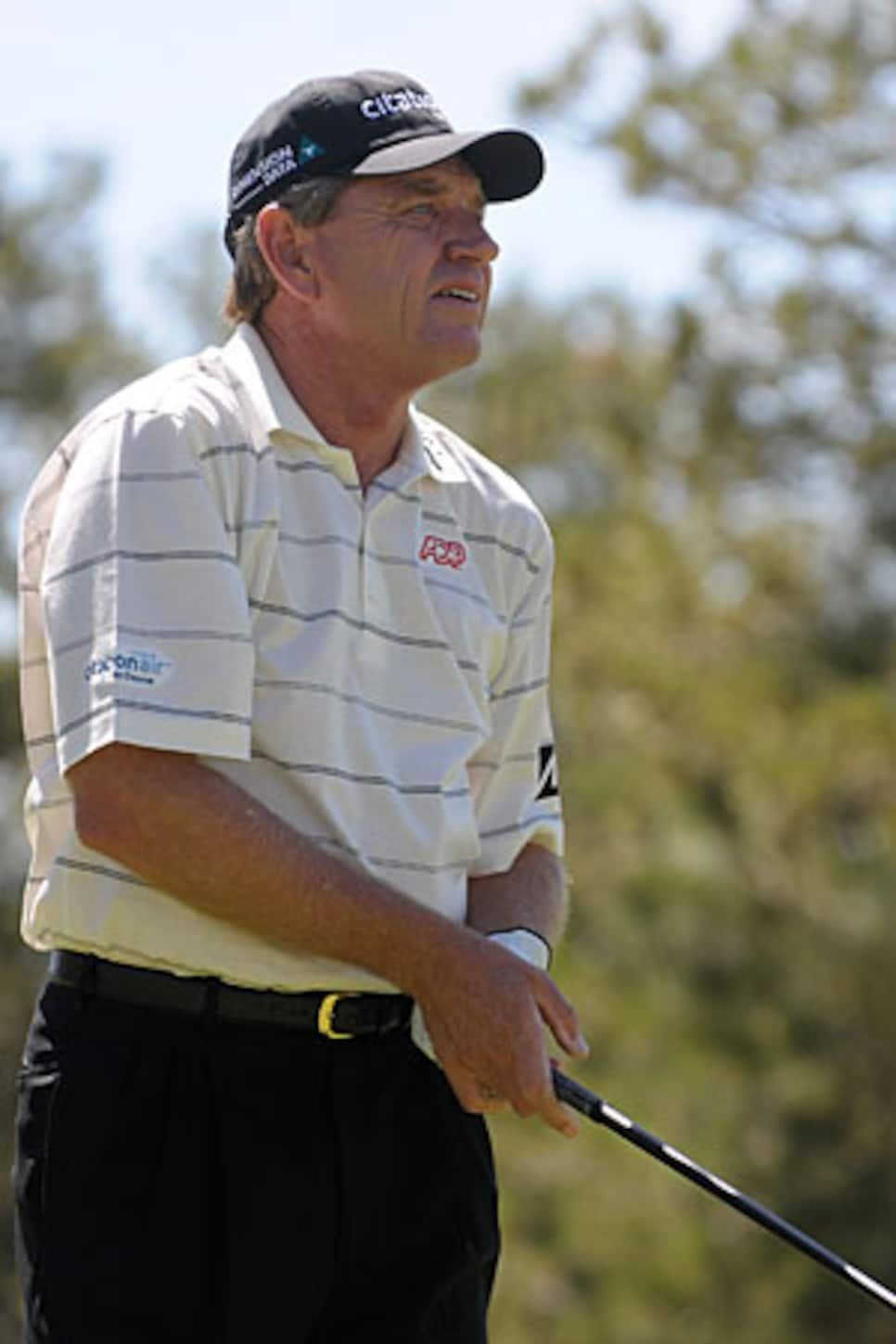 Price picked up his third Champions Tour win.
WEST DES MOINES, Iowa (AP) -- Nick Price shot an 4-under 67 to hold off Tommy Armour III and win the Principal Charity Classic by four strokes.
Price had a 14-under 199 total to grab his second Champions Tour win this season and the third of his career.
Price led heading into the final round in each of the last two years in Iowa before falling short. But Price grabbed the lead after four holes on Sunday and stayed comfortably in front the rest of the way.
Armour, the co-leader with Price after two rounds, shot an even-par 71 and finished second for the third time this year with a 10-under 203.
John Cook closed with a 66 to join Loren Roberts at 9-under 204, and six players finished at 8-under 205.
The win gave Price multiple victories in the same season for the first time since 1994, when he won six times on the PGA Tour.
The only bad hole Price played on Sunday came on No. 17, when he narrowly missed the water on his approach and picked up his only bogey. But Armour, who was two strokes back heading to the final hole, put his tee shot in the bunker en route to a double bogey.
Price sank an easy par putt to clinch a victory that was three years in the making.
Price erased the sting of two consecutive Sunday heartbreaks at Glen Oaks with a sterling final round. The affable Price three-putted for bogey on No. 18 in 2008, allowing Jay Haas to take the title, and last year he lost a three-man playoff to Mark McNulty.
Price, who also won the Legends of Golf in April with Mark O'Meara, improved to 2-7 in senior events that's he's either led or had a share of the lead heading into the final round.
Price and Armour played the first three holes even. But while Armour continued to settled for pars, Price went on a birdie run to go up four shots after 10 holes.
Price moved ahead by two strokes with birdies on Nos. 4 and 6, both par-4s. Price then left his approach on No. 9 about 10 feet from the hole and two-putted for birdie.
Armour didn't play poorly, but he didn't do anything to win the event either. He made par on his first 10 holes -- allowing Russ Cochran to briefly join him at 10-under -- and missed a makable birdie putt on No. 13.
Armour's last gasp came on the 14th hole, when his par try lipped out and left Price up by four strokes with four holes to play. Armour birdied the next two holes, but by then it was too late to catch Price.
Don Pooley, who won in Iowa in 2003, finished at 8-under 205 after a final-round 72.
Bernhard Langer shot a 32 on the front nine and looked primed for a charge up the leaderboard until he double-bogeyed the 10th hole. Langer, who entered the weekend second on the money list, finished at 7-under 206.
Money leader Fred Couples had matching 70s on Friday and Saturday, but he birdied his last four holes on Sunday for a 66 to join Langer at 7-under.
Bruce Summerhays shot a 73 in what could be the final round of his career. Summerhays, 66, plans to put away his clubs for at least three years to pursue religious endeavors with his wife, Carolyn. Summerhays won three Champions Tour events, the last coming at the Kroger Classic in 2004.