News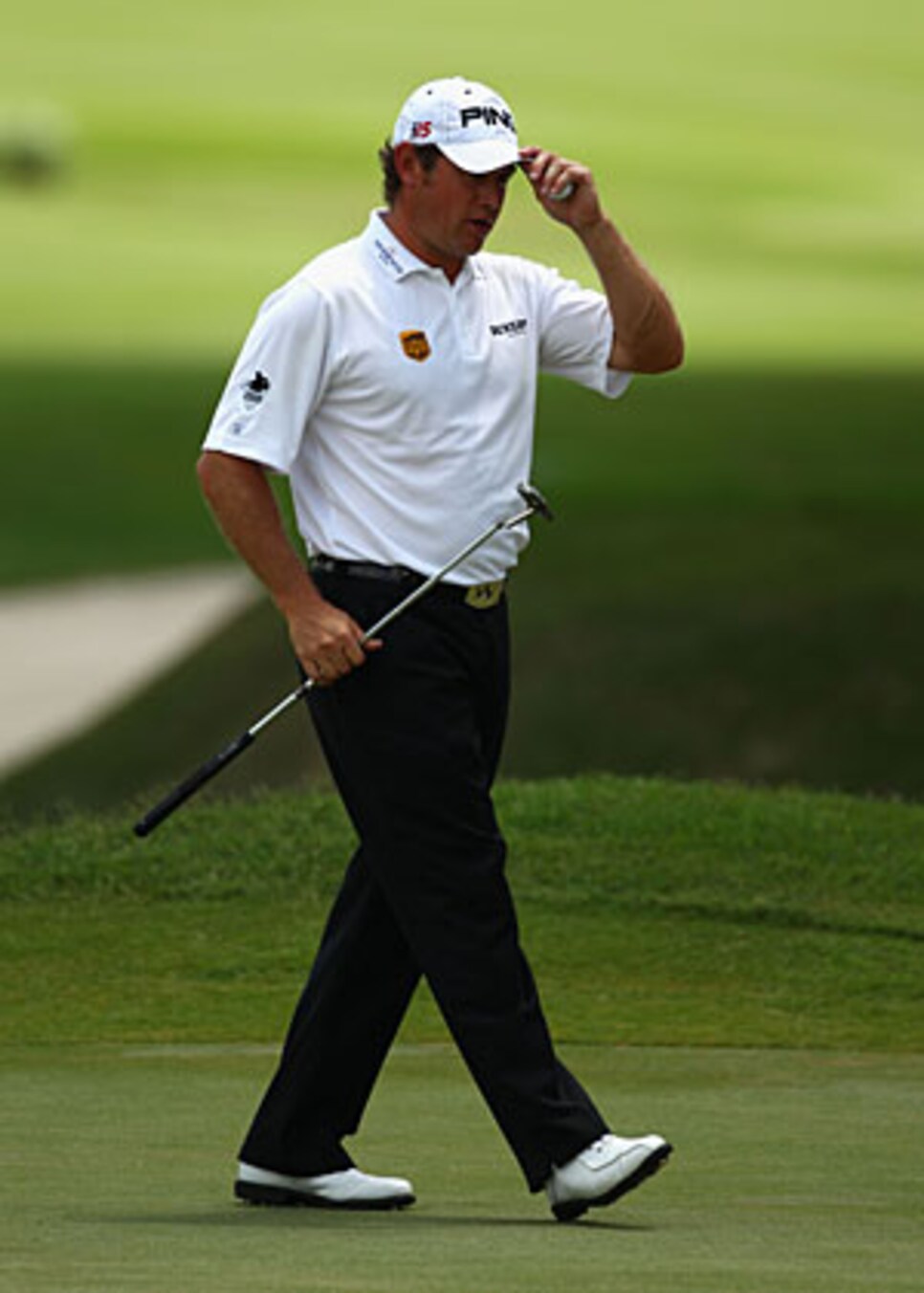 Lee Westwood is 12-under through two rounds, but he isn't the only player going low at TPC Sawgrass.
PONTE VEDRA BEACH, Fla. -- The promos for the Players Championship have all favored a recurring image: a ball launched off the tee, landing on the 17th green, then rolling mercilessly into the water.
The reality this week has lacked the same dramatic flair: balls launched off the tee, landing on the 17th green, and ... well, staying there.
So much of this tournament's identity has been drawn from the element of danger that lurks on many holes, never more so than on that celebrated closing stretch. If the ads never explicitly said so, the subtext was a meltdown was only a swing away.
Contrast that with this week, when a number of players have seized on a vulnerable golf course to venture deep into red numbers, and a tournament that aspires to more closely resemble a major championship seems to be drifting in the opposite direction.
"Usually on this course you make a bunch of pars, you throw a birdie in every once in a while and you're making up ground," said Davis Love III, who at seven under is five shots behind Lee Westwood. "Now you have to make some birdies to keep up."
Granted, much of what has taken the edge off the Stadium Course this week has been beyond anyone's control. A harsh winter has made growing out the rough and firming the greens a challenge. Rain earlier in the week softened the course, and humidity and the lack of wind the first two rounds has helped keep it that way.
"It's not a very long course so if you don't get wind, and it's soft and you hit the ball decent, you're going to score," said Sergio Garcia, who is seven shots behind Westwood.
Said Mark Russell, the PGA Tour rules official charged with setting up the Stadium Course. "There's nothing you can do. It is what it is. I wish we could change the weather."
Weather can't be controlled, but it can be predicted, and the conditions this week may also be a byproduct of the decision to move the Players, beginning in 2007, to May from its traditional March date two weeks before the Masters. That move also required a switch to Bermuda greens, which in this humidity, have been particularly receptive to approach shots.
"Very surprised," Tiger Woods, who made the cut at three under, said of the conditions. "We're holding 5-irons and and shots on 8 with 3-irons are holding. You would think that they'd be a little bit more springy than that."
Said Jerry Kelly: "There's no excuse for the greens. This is the fourth year. They're soft. They're spongy. They don't keep them short enough. I'm disappointed in the way this thing is set up."
And to think, these were the players who have generally fared well. But even those who find themselves in contention heading into the weekend are still adjusting to a different mindset, one with their foots pressed firmly on the gas.
It might not be the golf that wins majors. This week, that's not the model worth following.