News
Watney Fires 66, Leads By Three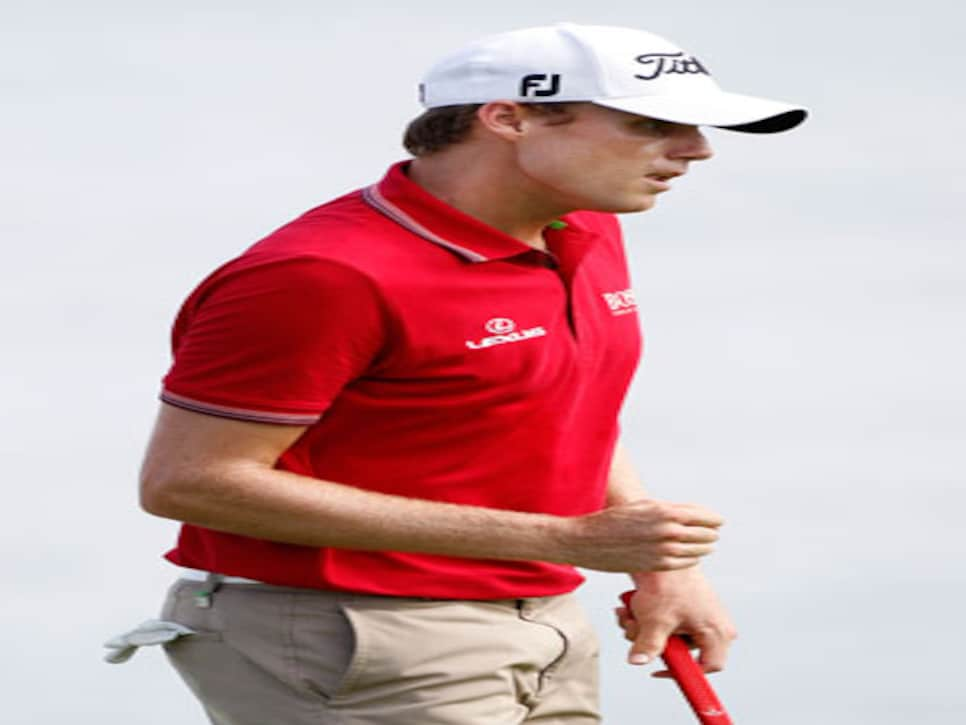 Watney birdied five of his first seven holes Saturday.
SHEBOYGAN, Wis. (AP) -- Whistling Straits was there for the taking. So is this PGA Championship.
Nick Watney took over the lead Saturday with two quick birdies and never let up until he had a 6-under 66, giving him a three-shot lead over Dustin Johnson and Rory McIlroy in a strong showing by golf's next generation.
When three long days along Lake Michigan finally ended, the contenders were short on major experience.
Watney, who had to scramble for a bogey on the 18th hole after an aggressive play, practically seemed like an old man compared with some of the players chasing him.
Johnson is 26, seasoned slightly by his memorable meltdown at Pebble Beach in the U.S. Open. He found enough accuracy to go with his awesome power for a 67 to work his way into the final group in a major for the second time this year. Johnson was tied with McIlroy, the 21-year-old from Northern Ireland who also had a 67 and looks poised to deliver early on his promise of Europe's next big star.
None of the top six on the leaderboard have ever won a major.
The last time the top six contenders were this green in the final major of the year -- "Glory's Last Shot" -- was in 1992.
As for Tiger Woods? His only hope is to shoot his best round of his strange season on Sunday and try to earn a Ryder Cup berth.
Woods scrambled brilliantly in the morning to finish off the second round with a 70 to get within five shots, then opened the third round by stuffing his first couple of iron shots. He couldn't make a birdie, however, and had to rally for a 72 on a day when the average score was 71 in soft conditions and relative calm.
Woods wound up 10 shots behind. He likely will need to finish at least in seventh place alone to make the Ryder Cup team.
"I just want to play a good round and see where that puts me," Woods said.
Watney was at 13-under 203, in the lead at a major for the first time in his career after any round.
The only player among the top six not in his 20s was the biggest surprise of all -- Liang Wenchong, a 32-year-old from China who set the course record at Whistling Straits with a 64. He didn't start playing the game until he was 15.
Some of these guys already were dreaming of winning majors at that age.
Liang was at 207 along with 22-year-old Jason Day of Australia, who had a 66; and 25-year-old Martin Kaymer of Germany, who has top 10s in the last two majors. Kaymer had a 67.