News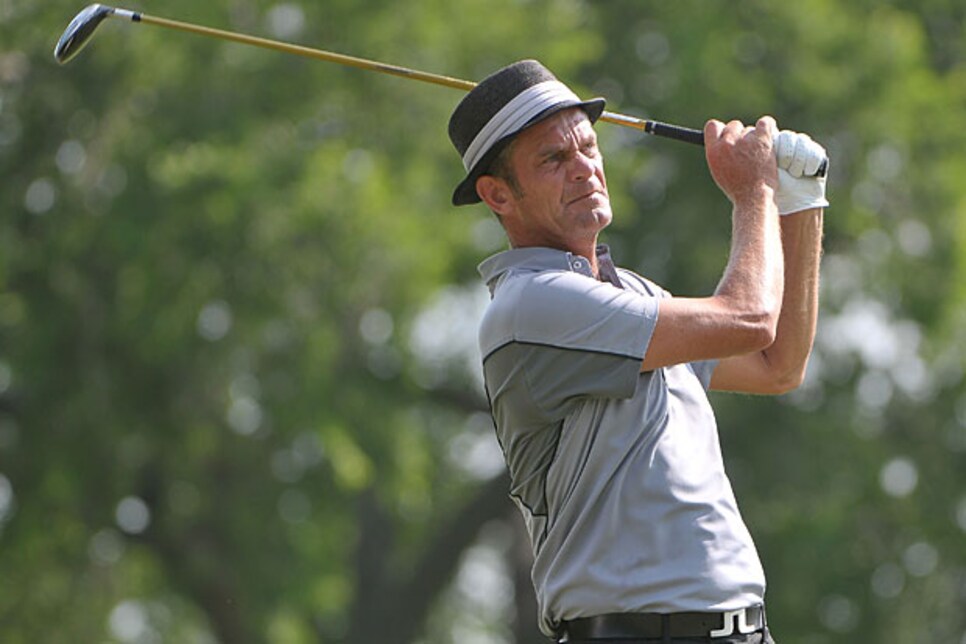 Parnevik is a five-time winner on the PGA Tour and was runner-up at the 1994 British Open.
STOCKHOLM (AP) -- Jesper Parnevik said Wednesday he will likely have to quit golf because of a broken vertebrae in his lower back.
Parnevik, a five-time winner on the PGA Tour, told Swedish tabloid Aftonbladet that doctors said he needs to have joint fusion surgery, "which means I can't play anymore."
The paper reported Wednesday that Parnevik had emergency back surgery on Monday that would keep him from playing for at least a month. The 44-year-old Swedish golfer said a more advanced operation that could risk his career "seems inevitable."
Parnevik finished second in the 1994 British Open and is considered one of Sweden's greatest golfers. He had surgery on his right hip last year and did not play a tournament until Q-school in December, when he withdrew before the six rounds were over because he wasn't ready.
Back problems forced Parnevik to withdraw from the Northern Trust Open in Los Angeles last week. He will visit a physiotherapist in Detroit next week in a last-ditch attempt to prolong his career, Aftonbladet said.
"I'll have to hope for a miracle if there's going to be any more competitive golf," said Parnevik, who made headlines by expressing outrage when allegations of Tiger Woods' extramarital affairs were revealed in December.
Parnevik once employed Woods' Swedish wife, Elin, as a nanny and was responsible for introducing them. He told Aftonbladet at the time that he had lost all respect for golf's No. 1 player as a man and a father, and regretted introducing the couple.