News
Ozaki Voted Into Hall Of Fame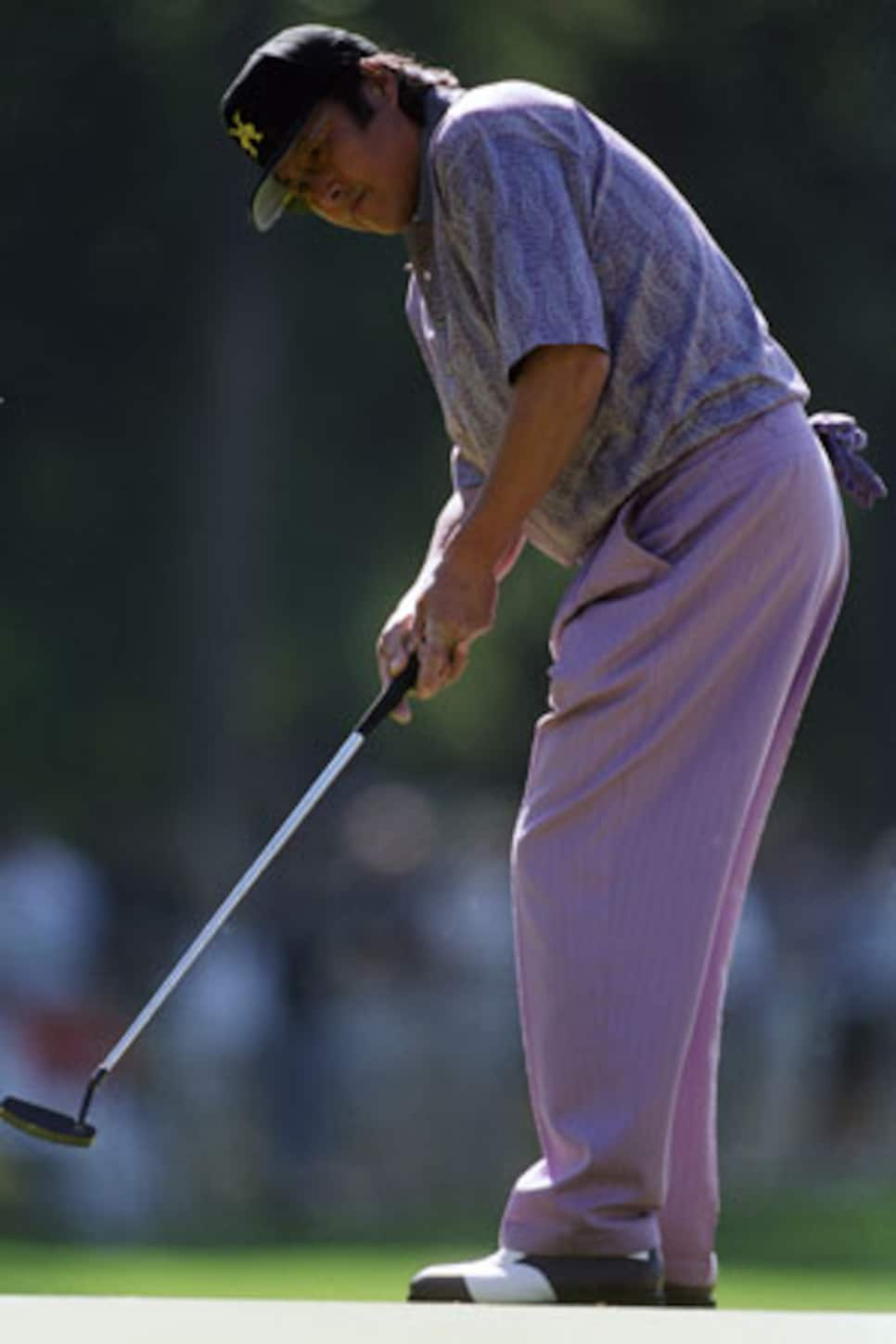 Ozaki won 111 times, but never in the United States.
TOYKO (AP) -- Jumbo Ozaki finally gets to celebrate in America when he is inducted into the World Golf Hall of Fame.
Ozaki, who won more than 100 tournaments and led the Japan Golf Tour money list 12 times, was elected Wednesday through the international ballot by receiving 50 percent of the vote from a panel of journalists, golf dignitaries and Hall of Fame members.
He will be inducted May 9 at the World Golf Village in St. Augustine, Fla., along with Ernie Els, Doug Ford, the late Jock Hutchison and former President George H.W. Bush.
Ozaki had 111 victories, all in Japan except for the New Zealand PGA Championship in 1972. The knock on Ozaki was that he never won in the United States, although he had top 10s in the Masters and U.S. Open.
He joins Isao Aoki as the only Japanese men in the Hall of Fame.
Players on the international ballot must receive 65 percent of the vote. If no one gets that percentage, the top vote-getter is elected provided he has at least 50 percent. Two-time major winner Sandy Lyle received 45 percent, while Colin Montgomerie had 29 percent.
"I am very happy, very honored and appreciate everyone who has supported me since I turned pro in 1970," Ozaki said. "My only regret is not playing more outside of Japan, but I dedicated my life to Japanese golf and am extremely grateful the voters thought I was worthy of this honor."
Among his victories, Ozaki won the Japan PGA Championship six times and the Japan Open five times.