News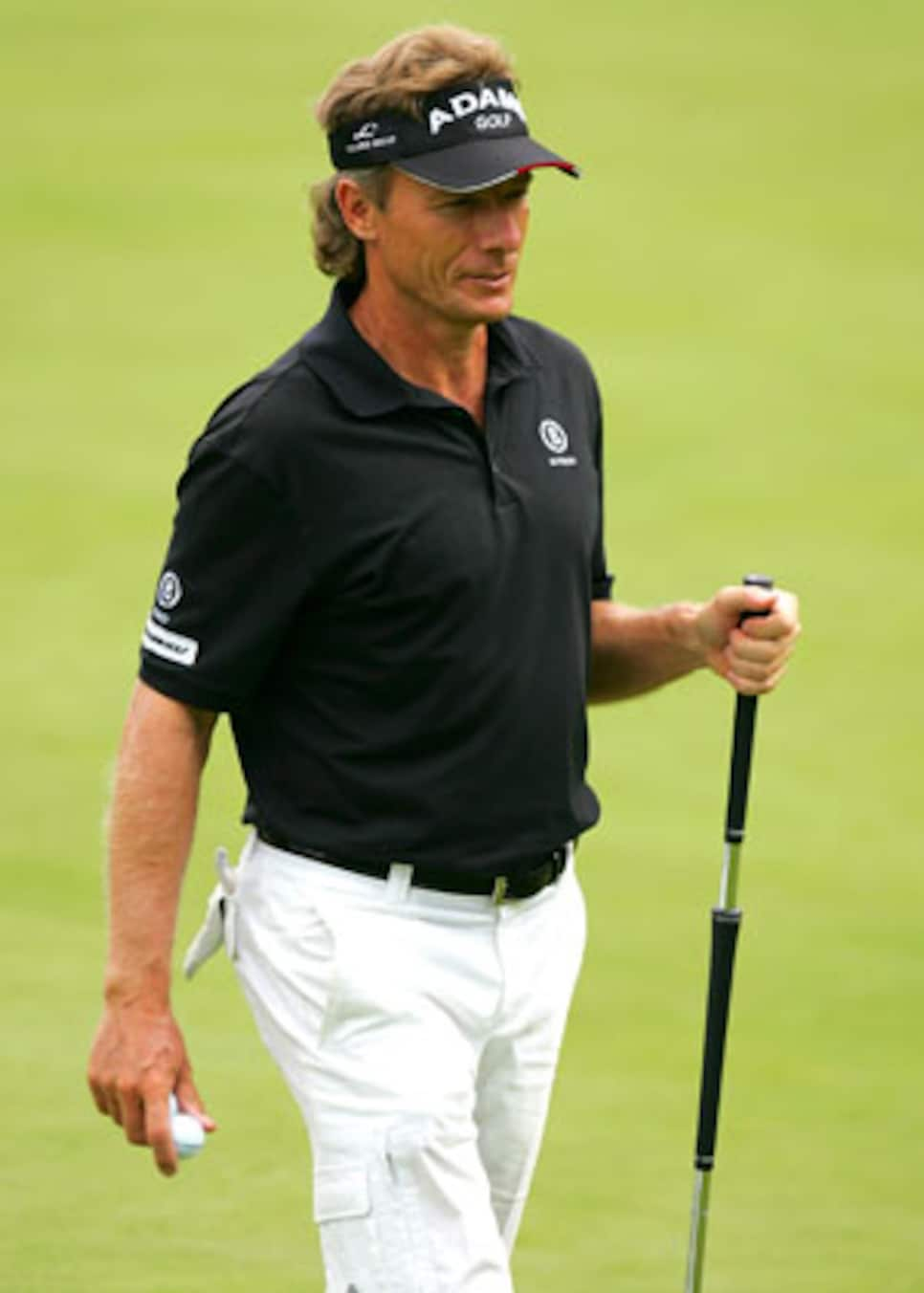 Bernhard Langer picked up his 10th Champions Tour win.
LUTZ, Fla. (AP) -- Bernhard Langer got a little assist from the weather to win for the 10th time on the Champions Tour, even though it came at the expense of his good friend Mark O'Meara.
Langer shot a 9-under 133 through the first two rounds of the Outback Steakhouse Pro-Am, and that total was all that mattered when the final round was called off due to rain. O'Meara and Mike Reid wound up in second place, one stroke behind.
"We don't know what the outcome might have been if we had been able to play 54 holes," said Langer, who spent most of the 3-hour rain delay playing card games with his family. "Bottom line, it's another second for (O'Meara) and I feel bad for him that he has not won yet, because he's definitely played well enough to do so."
O'Meara has finished second nine times in four seasons on the Champions Tour, but still has yet to win. And this one may have been the most difficult to take.
Langer and O'Meara managed to get on the course at TPC Tampa Bay before the rain became unbearable, and Langer made par on the first hole while O'Meara chipped in for a birdie that tied them at 9-under par.
"I walked over and gave him a high-five and said it was a great shot," Langer said. "It was a great shot and you get some good and bad breaks."
Langer certainly got a good break Saturday, when his approach shot on the final hole hit the flag stick and dropped near the cup. He calmly made the putt for a birdie that gave him a one-shot lead, and ultimately, that's all that mattered.
"There was no guarantee that I was going to go out and shoot a 65 or 66," O'Meara said. "A win is still a win (for Langer), he came out on top. Birding the last hole yesterday was pretty important. I don't think he realized that at the time, but now he does."
Langer remains in second in the Charles Schwab Cup standings behind Fred Couples, who finished tied for 12th at 4 under.
The 50-year-old Couples, coming off a sixth-place finish at the Masters last weekend, was trying to tie the record of four-straight Champions Tour wins set by Chi Chi Rodriguez in 1987.
Tom Kite was two strokes back of Langer in fourth place, and defending champion Nick Price joined Keith Fergus and Dan Forsman in a group at 6 under.
Tom Watson, who won the tournament in 2007 and '08, followed his 18th-place finish at Augusta National with a two-day total of 5 under. Hal Sutton and Tom Pernice Jr. also finished at 5-under par.