The Loop
Golf on a graveyard of waste
This is a week that was a long time coming, 17 years, for a former woebegone piece of real estate that originally housed Standard Oil refineries and over time became a dumping ground for an assortment of toxic waste.
Today, it is the site of Liberty National Golf Club, which is having its coming out party this week as host of the Barclays, the first round of the FedEx Cup playoffs.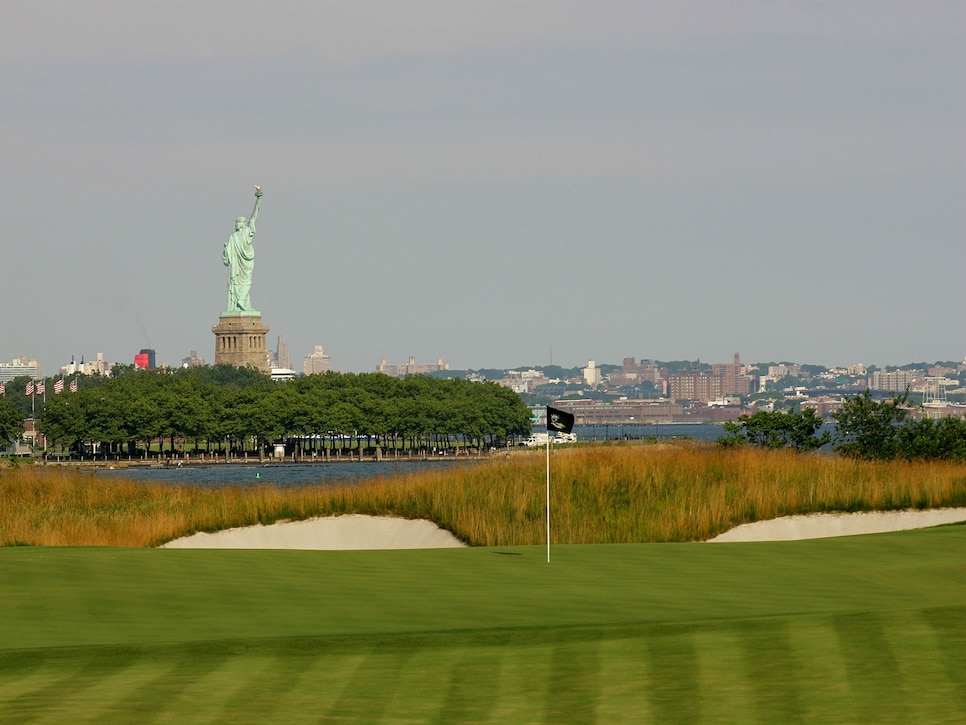 "The graveyard of waste, petroleum tanks and abandoned warehouses has given way to one of the most exclusive and expensive golf courses ever built," Brendan Prunty writes in the Newark Star-Ledger in his excellent feature on the remarkable transformation of this strip of land on the New Jersey coast directly across from the Statue of Liberty and the New York City skyline.
Tom Kite was involved in the project from the beginning and assisted architect Bob Cupp in designing the course.
"Quite honestly, we were awestruck," Kite tells Prunty. "The location and the vistas that you had -- the location of the Statue, the great sightlines to the city, the Verrazano Bridge. Just to have that location right there on New York Bay, I mean, it was a location to die for."