News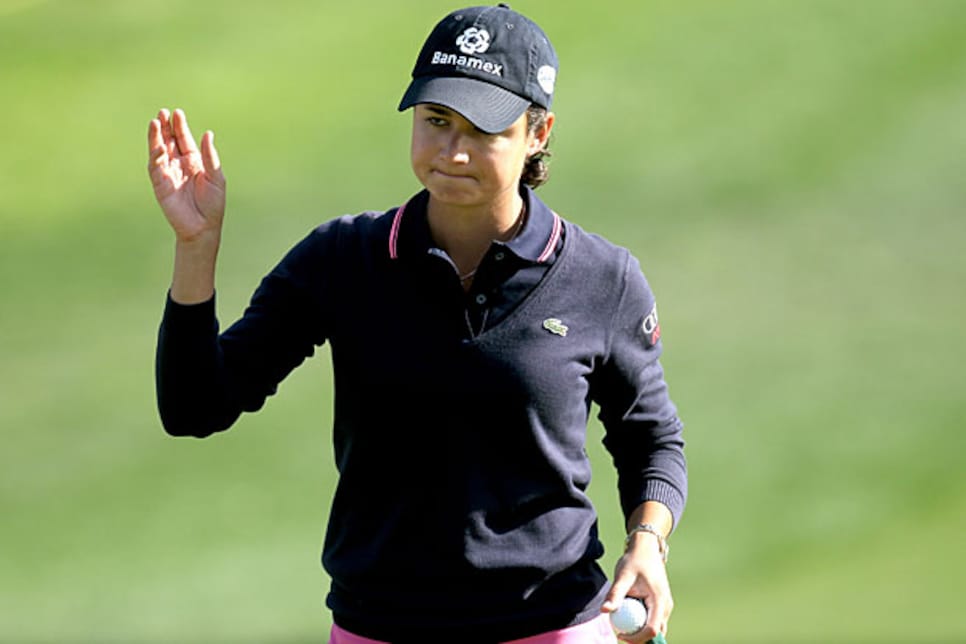 Ochoa won 27 LPGA events, including two majors in a brilliant, but brief career.
is considering playing a handful of LPGA events next year, including perhaps a couple of majors.
"I don't think I will play full time but I would love to play maybe the Nabisco (Championship) or the Evian (Masters) or British Open," she said here on Wednesday while preparing for this week's Mission Hills Star Trophy Pro-Celebrity tournament.
"I will play some tournaments in the future. We want to start a family, my husband and I, (so) it depends on the timing. But I will play some tournaments for fun."
, citing burnout and a desire to spend more time at home in Mexico with her husband and three step children.
"I didn't retire from golf. I retired from the LPGA," she clarified. "I play golf every day."
"I would be lying if I said (I don't miss competitive golf). I'm also super happy. It's just nice to be home.
"Every day it appears more to me I've made the right decision at the right time. I'm at peace and enjoying the game in a different way. I play without pressure, practice a lot less hours a day and I have more free time.
"I feel I'm very lucky to be still involved with the game and taking things a little easier.
"I didn't get sick of anything. I just achieved what I wanted to achieve and I wanted to retire the No. 1 in the world. I knew I didn't want to play forever. I just wanted to play a few years and then move on and do different things."
Ochoa, in her first visit to the world's most populous country, is making her first competitive appearance since early May. She will also compete in her own Lorena Ochoa Invitational in her hometown of Guadalajara next month.
The Star Trophy is a pro-celebrity tournament at the new Mission Hills complex on the sub-tropical island of Hainan in the south of China.
In what is perhaps a unique format, nine male and nine female professionals will compete over 36 holes for the $1.28 million winner-take-all prize on the monstrous 7,808-yard Blackstone course.
The women will use forward tees, but Ochoa, after a practice round Wednesday with Greg Norman and actress Catherine Zeta-Jones, urged the rules officials to move the women's tees further forward.
"It's a long course, a challenging course," she said. "We need little more of an advantage because the men hit it so far. Once we get to the second shot they are hitting 7-irons and we are hitting 4-irons.
"Hopefully we'll make sure it's the same for both. I think we have a disadvantage if it stays that way."
Ochoa was backed by Norman: "It's a very, very difficult golf course," Norman said. "(Rules official) David Parkin has got an interesting decision on his hands to balance out the course."
Norman said the women would be at a particular disadvantage on the par 5s.
Norman, Nick Faldo and Colin Montgomerie are among the men professionals, while the women include Yani Tseng, Annika Sorenstam and Se Ri Pak.