The Loop
Golf needs to dump Trump's courses; play here instead
Not that anybody asked me, but since Donald Trump has officially and repeatedly poisoned his relationship with golf and, well, humanity with his recent comments about Mexicans and Mexican-Americans, I thought it might be fun to provide some guidance on where golf's organizations should take their Trump-affiliated events once they sever ties with the second-leading candidate for the Republican Presidential nomination. He doesn't sound like he's taking any of it back, so it's time golf took back his golf tournaments.
First up is the tour's long-standing event at Trump Doral, the WGC-Cadillac Championship. (It's probably too late to move the Ricoh Women's British Open from Trump Turnberry Resort, but boy, it would be a hoot to shift this event to Royal Dornoch, no?) Now the Gil Hanse-refortified Blue Monster is an epic test, but until it's no longer a Trump course, we have to look elsewhere. I would have chosen Crandon Golf at Key Biscayne. The well-regarded, tight and tough muni has been host to Champions Tour events back in the day, but now it seems Trump's golf group is on the verge of signing a management contract there. So it, too, is out. How about The Bear's Club in Jupiter, a home game for a bunch of tour players already? Better yet, why not Streamsong, a resort more real golfers want to play than all the Trump properties combined? Besides, it's right on the way as the tour works its way from South Florida back up to Tampa and then Orlando.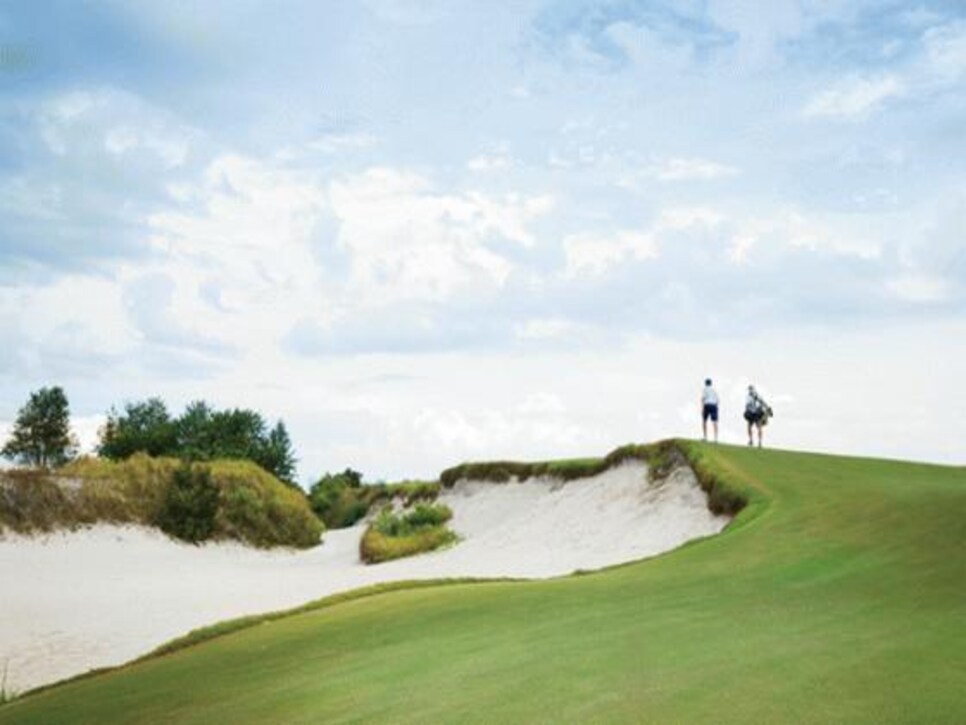 Next: The Puerto Rico Open at Trump International. Never mind that the darn near insolvent commonwealth of Puerto Rico is currently North America's version of Greece, there is more than one lavish golf resort on America's pseudo-51st state. My choice: Royal Isabela. Lavish yes, but unlike the boorish, bulldozing golf course design preferences of Trump, nary a tree was removed in the design of this picture postcard layout spread over canyons and coastline.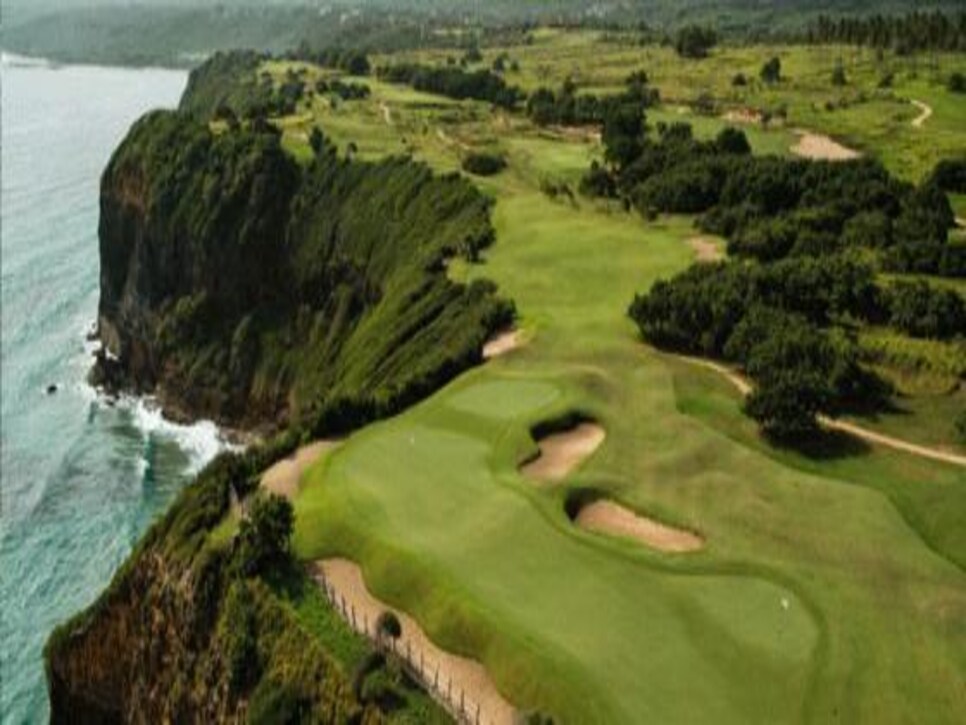 __PGA Grand Slam of Golf: Set to be played at Trump National Los Angeles, the first thing I'd do if I were Jordan Spieth is come out and say I'm not playing in the event if it's being held at a Trump-owned course. This event has almost never been interesting including the time Mike Ditka filled one of the four slots. Why not take it to a revered venue that the world never sees? I nominate the North Course at Los Angeles Country Club, a layout already tabbed to host the 2023 U.S. Open so why not give it a test drive with the best four players in the game? But if we really want to do the right thing, take it to Rancho Park or the Wilson Course at Griffith Park, as detailed here by David Owen. Golf is really a much more diverse game than mainstream media would have you believe, and there's no better showcase than an L.A. muni golf course.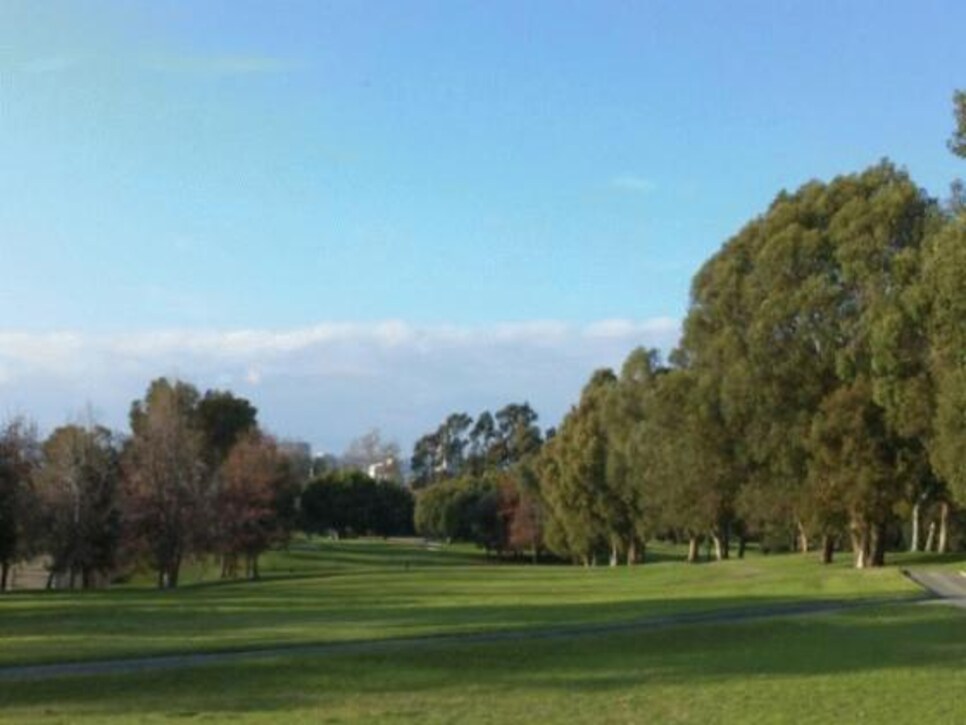 __2017 U.S. Women's Open, 2022 PGA Championship: Two legitimate major championships are already set for Trump National Bedminster. I say we divide them up. For the PGA, you can have your New Jersey major event standbys, your Baltusrols, your Plainfields, your Ridgewoods. It's time the PGA thought outside the box. It's always got the strongest field of the [#image: /photos/55ad7d98b01eefe207f72243]|||url.jpg|||four majors with nearly every player in the Top 100 in the world in the championship. Why not take it to a venue outside the U.S.? How about Hirono in Japan, Cape Kidnappers in New Zealand or Barnbougle Dunes in Australia? Or better: Given Gary Player's comments about the unworthiness of Chambers Bay as a major venue and Robert Trent Jones Jr.'s retort that Player's never had a course of his own host a major, how about the PGA go to Player's very own version of Chambers Bay, the Links at Fancourt in South Africa, site of the epic tie at the 2003 Presidents Cup? It would be fun just to see how Player would handle the backlash.
And if golf's organizing bodies really wanted to shake things up, I'd move the U.S. Women's Open to Pine Valley, which as we all know doesn't permit women to join and only allows them to play on Sunday afternoons. Hello? It's 2017, not 1947. Time Pine Valley showed the world, men and women, how cool it really is.
So for the above reasons, let's hope the Donald doesn't recant and golf's ruling bodies move the game in a more exciting direction.