The Loop
Golf needs Bubbas from Bagdad, who don't play a game with which we're all too familiar
A mind reader would need an interpreter to know what Bubba Watson is thinking. A thought bubble wouldn't help, either.
The only option is to sit back and watch what he'll do next, which isn't always pretty, is sometimes ugly, and is never dull, in cooperation with his operating philosophy.
"Why do what everybody else does?" he said once. "That's boring."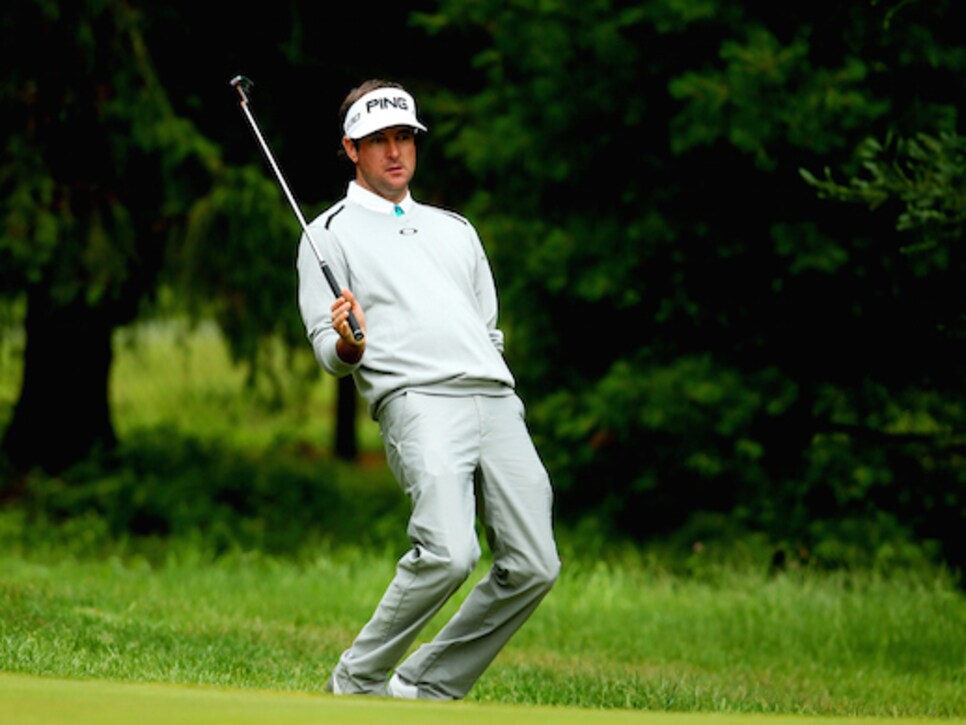 Watson is never boring, even with a three-shot lead with four holes to play, and four pars to win.
So it was that Watson took the circuitous route to a victory in the Travelers Championship on Sunday, his second of the season, second in this event and the eighth of his PGA Tour career.
He needed two extra holes to defeat Paul Casey in a playoff at TPC Highlands, making it more exciting than necessary and reinforcing the need to keep your eye on the ball when it has a pink dot and Bubba is hitting it.
It won't necessarily be a popular victory, though it should be. His behavior occasionally veers off course and into the unacceptable, which has created no shortage of animus. He's been known to scold his caddie Ted Scott in view of television cameras, which has spawned a Twitter hashtag, #PrayForTedScott.
He always appears remorseful and vowing to improve. Judge for yourself whether it's genuine. What is indisputable is that tolerance is required to fully appreciate him and his skill.
Yet there was a time we celebrated those in sports who were wired differently. Last week, for instance, marked the 52nd anniversary of Jimmy Piersall's 100th career home run, a dinger memorable for how he circled the bases. He ran backwards.
How can you not appreciate that? Still, Watson isn't that odd, thankfully. Nor is he the enfant terrible that John Daly is. Thankfully.
But golf needs those who don't emerge from the country club mold. It needs Bubbas from Bagdad, who don't play a game with which we are all too familiar, to twist an old Bobby Jones quote, those who have never cast a shadow on a lesson tee, who willfully avoid the shortest route, the proverbial straight line.
So, the three-stroke lead. Watson took the aggressive play by taking driver on the reachable par-4 15th and turned a fairly easy birdie hole into a difficult par. He bogeyed 17 with a wayward drive and scrambled for par just to take it to overtime.
"It never does," Watson said, "especially with 16 and 17. I'm not very good on those holes. Casey played great. I watched him make birdie on 17 from 16 green. And I hung on. That's what you have to do sometimes."