News
My Town: Natalie Gulbis' Sacramento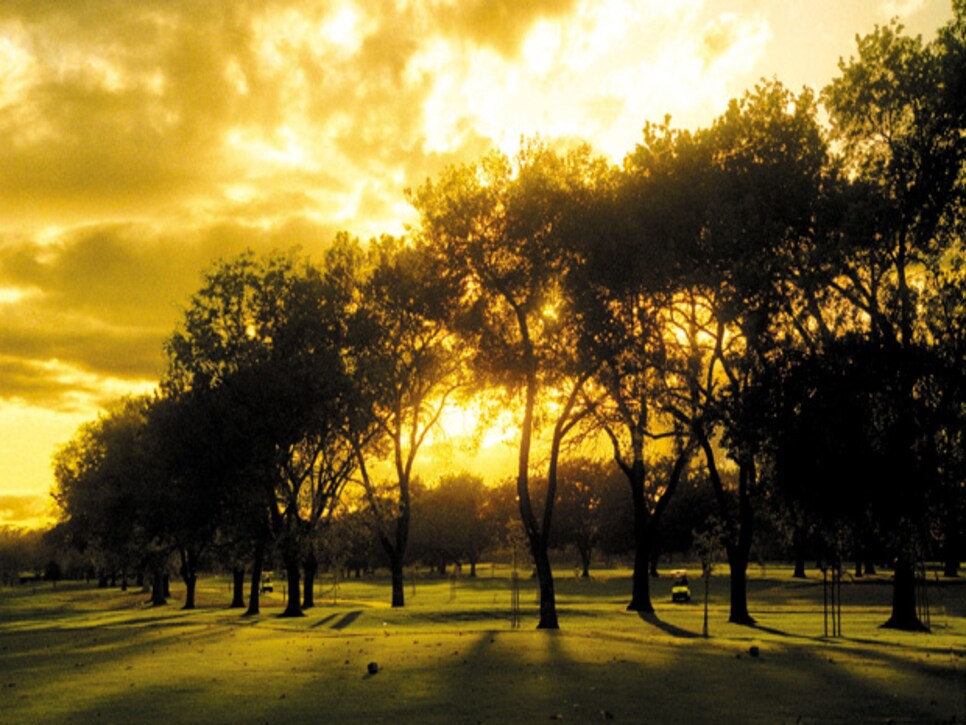 The Haggin Oaks Golf Complex features two courses plus a driving range open 24 hours from May to September.
Until she enrolled at the University of Arizona in the fall of 2000, Natalie Gulbis proudly called Sacramento her home. "I loved growing up there because it was centrally located and close to many fun things in California," Gulbis says.
Indeed, the state's capital is only a few hours' drive from San Francisco, Napa Valley, Monterey/Carmel and Lake Tahoe, allowing travelers to experience everything from big-city life, to wine country tours, skiing, hiking, camping, boating -- and some of the most breathtaking golf in the world. Yet Sacramento has much to offer in and of itself, contends Gulbis, who lives in Las Vegas but returns often to the city to visit her family and catch up with friends.
"There's always something there to do," Gulbis says. "Plus golf is very popular. There are lots of affordable public courses to pick from and some phenomenal junior golf programs in the area for kids who might be interested in the game."
, which is about 40 minutes from the airport in Rocklin. It's just a cool golf experience. The course is beautiful, and it has the best greens in Sacramento, fast and pure. There are no parallel fairways; every hole is unique. The clubhouse sits above the 18th green, and inside there's a sports-bar feel to it, with TVs and great food. We always play "Liars Dice" and watch sporting events there.
. Cherry Island is a fun layout and a great course to bring a group of golfers with diverse handicaps. From the back tees it's very difficult, and from the forward tees, the course is friendly for higher-handicappers.
. It's a staple in the city. There are two courses there plus an impressive driving range that's open 24 hours from May to September. It's a pretty cool scene with the lighted range at night.
The Hyatt Regency downtown is very classy and close to everything, including the State Capitol Building. There are lots of shopping opportunities nearby and it's close to some fun wine bars. Essentially, it's in the heart of the city and gives you access to the widest array of things to do.
Another place to consider is the Thunder Valley Casino Resort. It's northeast of the city, not far from Whitney Oaks. It's very cool, a luxury experience. There's a great steakhouse called High Steaks, plus a first-class spa and a very popular pool that's a hot spot during the summers.
There is a local chain of Mexican restaurants called Café Delicias. It's authentic Mexican food. You're immediately served spicy red salsa and chips that are so good they disappear. I take every- one here and have yet to find someone who does not love the food. I usually order the Chile Colorado: a beef dish with rice and beans that is excellent. Another favorite is the Carne Asada a la Tampiquena: grilled steak or chicken garnished with onions and bell peppers, served with a cheese enchilada.
In Old Sacramento there are some good fine-dining establishments I like. Two in particular are Firehouse and Mikuni Japanese Restaurant and Sushi Bar.
During the summer there are a lot of downtown festivals that are fun to explore. The Cal Expo hosts the California State Fair in the summer. During the rest of the year, the Cal Expo also has horse racing. Another activity to try is boating along the Sacramento River, which is the largest river in the state. It runs near several parks in the city and is a nice place to relax.