The Loop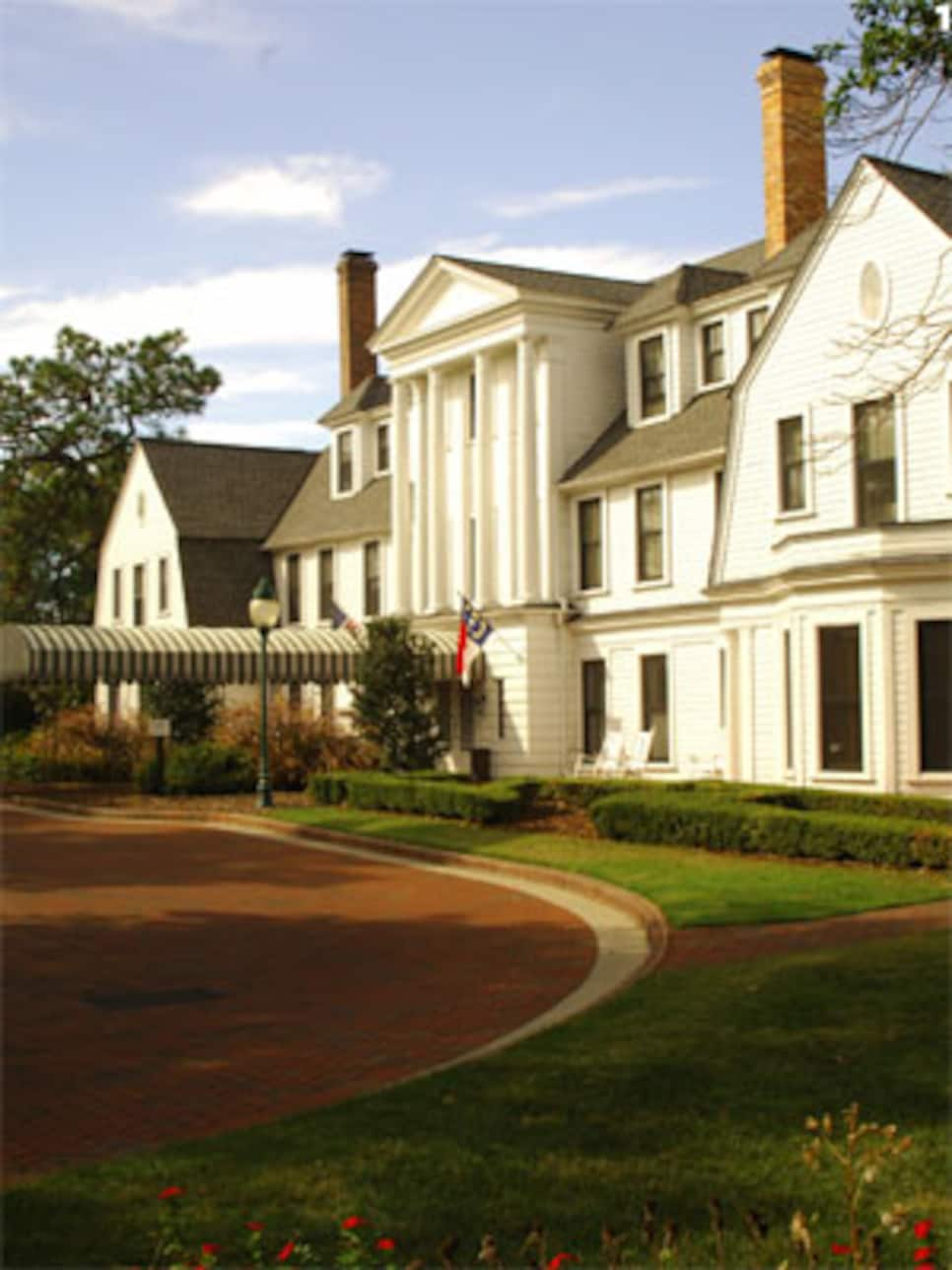 The Holly Inn at Pinehurst.
Since it opened 11 years ago, Old Sport Gallery has been a landmark in the Village of Pinehurst. Housed in the historic Harvard Building, the proprietors, Tom Stewart and his wife, Ilana, brought a massive collection of golf memorabilia with them when they moved from Michigan. Tom has been a golf pro since 1969 and played in more than 30 countries during a career better known for its joie de vivre than its win-loss record.
Among Old Sport's pieces of art and photography are original oils by Richard Chorley, a highly regarded British realist painter. The shop's Russian tchotchkes are courtesy of Ilana, a Russian émigré. While they've only been Pinehurst residents for little more than a decade, few know the area better.
Of course, you have to begin with *Pinehurst No. 2 *. One thing about Donald Ross, even with all the remakes, No. 2 gives you so many choices to play the hole. Like a lot of the caddies say, an average to high-handicapper plays as well as he does at his home course. There's nothing to get in your way. Conversely, if the better player comes out trying to shoot 67, he might shoot 87.
Next, I'd add Mid Pines Inn & GC over in Southern Pines. It just suits my interest in the game. It has more variety of shots than practically any other course you can play. The shot-making value is second to none. It proves bigger doesn't have to be better if it's well designed.
The North course at Forest Creek GC is the best of the modern courses I've played. Tom Fazio took his cue from No. 2 and made all the green surrounds closely mowed so you can play a variety of shots. It's a good example of the minimalist design that looks like an old design.
I rate Southern Pines GC the best value in the country. Where else can you play an original, relatively untouched Donald Ross course for as little as $60? It has a fun factor that's missing in so many new courses.
Obviously, the Pine Crest Inn, the Carolina Hotel and the Holly Inn are the prime locations in Pinehurst. They make playing the resort's eight courses so much easier. That said, I think the rooms at the Jefferson Inn in Southern Pines are as good as anything, and the cottages at The National are maybe the best rooms in the whole town.
DON'T MISS For anybody who loves golf history, The Tufts Archives in the Given Memorial Library is a must. It's in the village, so if you're at the resort it's an easy walk. The biggest treat inside might be the many original course plans of Ross it houses.