News
My Town: Mike Weir's Toronto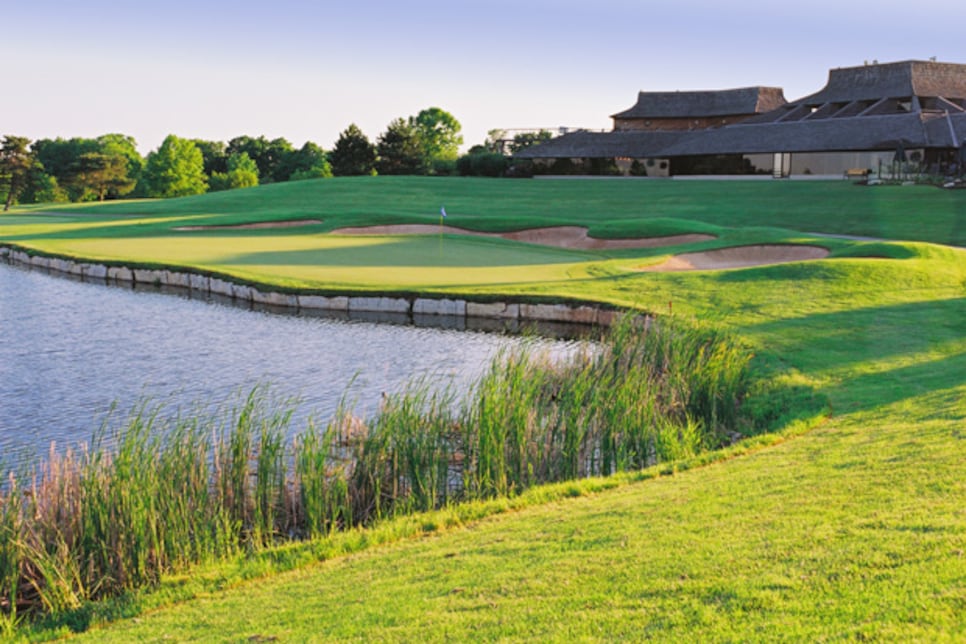 Glen Abbey GC, a Nicklaus design, has hosted 25 Canadian Opens.
As a native Canadian, it's not surprising that former Masters champion Mike Weir's first dream in sports wasn't to put on a green jacket but rather to lace up a pair of skates and play professional hockey. What is unusual, though, is how well his backup plan has turned out.
The list of left-handers on the PGA Tour is short, but the list of successful pro golfers from the Great White North is even shorter. Weir has his name on both.
Of course, at 5-foot-9, 155 pounds, Weir was an even longer shot to be suiting up in the NHL playoffs. He feels there's no gamble, however, when it comes to checking out the golf options in the area he grew up learning the game. "I think Toronto is a great golf destination," Weir said. "It's an exciting city that has something for everybody. The golf here is of a very high caliber, and there are courses nearby that will suit any golfer's level of play."
My favorite Toronto golf course would be either St. George's G&CC, the host of last year's RBC Canadian Open, or The National GC in Woodbridge, Ontario. St George's is a classic, old-style course with mature trees and small greens, and it rewards good shot-making and course management. The National is always in great shape. It's very challenging and tests all aspects of your game.
Glen Abbey GC would have to be right up there as one of the best public courses in Toronto. The Jack Nicklaus design has hosted many prestigious events, including 25 Canadian Open Championships, and for good reason. The valley holes are spectacular, and the final three holes are a handful for even the most accomplished golfers.
The Four Seasons Hotel probably has the best location because it is in the heart of Yorkville, an upscale and trendy neighborhood that is great for shopping and eating out. The Thompson Hotel is also a great new property located between the financial and entertainment districts downtown. It offers all the amenities you could need, and the rooftop infinity pool is a great feature.
I love going to Real Sports Bar & Grill to watch a game and relax -- the atmosphere is amazing. They really did a great job of designing the ultimate sports bar. There are lots of excellent dining options in Toronto. I'd recommend Terroni for Italian (there are multiple locations in the city), Ki for sushi, and The Keg if you're in the mood for a great steak.
I took my daughter recently to the top of the CN Tower, and we really enjoyed that. The views of the city were amazing. Of course, there are fun things to do indoors as well. As a huge hockey fan (it probably won't endear me to many in my home country, but I'm actually a Detroit Red Wings fan), I always take the opportunity to watch a game -- and cheer for the Leafs if they're not playing the Wings -- at the Air Canada Centre.
In the summer I would definitely recommend going to the Toronto Zoo. It's one of the largest in the world and it offers plenty of activities for the whole family. A trip to Canada's Wonderland is also a must for families who like the thrill of a great amusement park. There are a wide variety of roller coasters, live shows and even a water park.