The Loop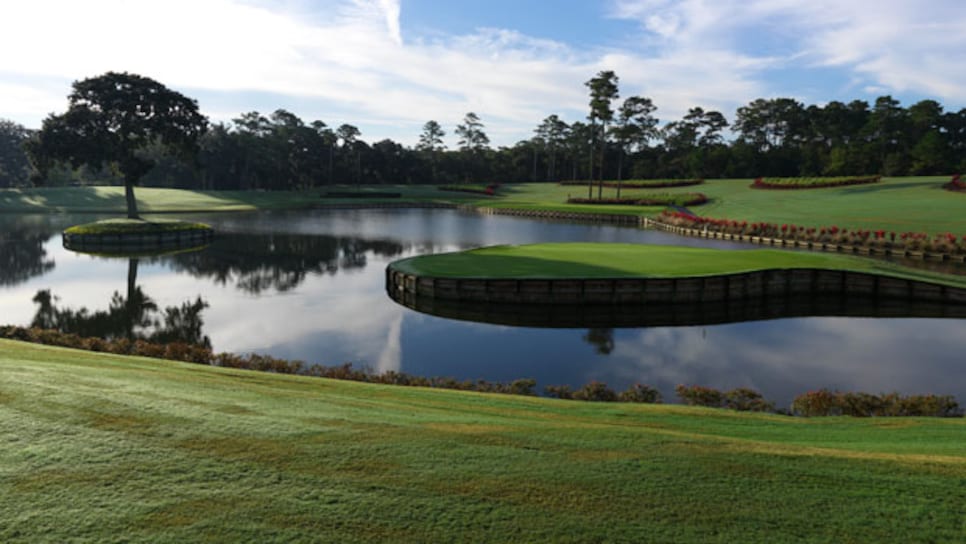 Jeff Klauk says TPC Sawgrass will test every part of your game.
Imagine being an aspiring baseball player who, instead of going to the local diamond to practice hitting, took BP every day at Yankee Stadium. Substitute golf for baseball, and that's what Jeff Klauk experienced growing up in Ponte Vedra Beach, Fla.
Klauk's father, Fred, was the superintendent at the TPC Sawgrass from 1986 until 2008, allowing Jeff the chance to hang around the course and practice with the PGA Tour pros who called the place home.
"We'd watch them do their thing and play with the guys," said Klauk, who joined them on tour in 2008. "They helped more than they could imagine." Still living in the area, Klauk, 32, provides his perspective on what it has to offer.
Obviously, I've got to recommend the Stadium and Valley courses at TPC Sawgrass (left). Even if I didn't have the family connection, they'd be near the top of my list. The Stadium course will test every part of your game. You don't get too many let-up shots. The last three holes with that amphitheater setting get all the attention, but I enjoy the whole back nine. The Valley, meanwhile, doesn't get the publicity it deserves. I played it a lot as a kid growing up. It's more forgiving off the tee, but it's challenging as well.
Another very good course is The Palencia Club. It's an Arthur Hills design near the World Golf Village in St. Augustine. A few of the holes are along the intercoastal area. You can't see a lot of the houses on the golf course. It's kept very natural looking. It's just a fun course to play.
It's a private club, but if you can find a way to play it, I also recommend Timuquana CC. It's an old Donald Ross course, one of the gems of Jacksonville. It winds through some nice big pine trees. You can see the St. Johns River from the golf shop. It's a wonderful spot.
The World Golf Hall of Fame is a great place to visit (see page 17) particularly if you're stuck on a rainy day. You can always go around St. Augustine. The historic district has the Old Town Trolley Tour that can help you explore the area. There's Ponce de Leon's Fountain of Youth and Fort Matanzas, two pretty neat places with lots of history, among the sites you can see. Meanwhile, Amelia Island is only 50 minutes north of Jacksonville. There's lots of stuff to do there if you're traveling with your spouse or your family.
Two other places worth seeing are the Jacksonville Zoo and the St. Augustine Alligator Farm. They're both very kid-friendly. I'll admit, I get a kick out of seeing the big ol' gators and crocodiles.